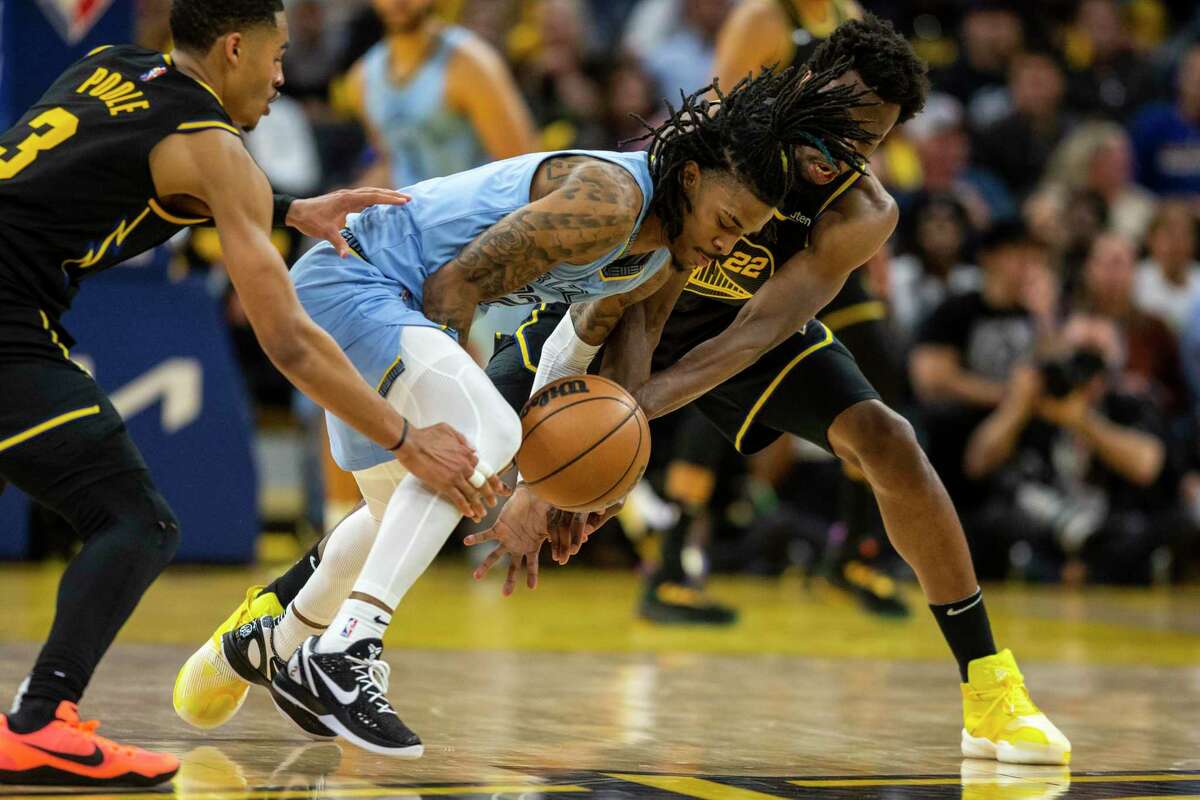 Memphis Grizzlies star Ja Morant will likely miss Game 4 against Golden State after injuring his knee late during a 142-112 blowout loss to the Warriors Saturday.
The injury appeared to occur when Golden State's Jordan Poole grabbed at Morant's knee during a trap at half court.
Shortly after, Morant limped off the court during a timeout with seven minutes remaining.
Staff tended to Morant before he headed to the locker room with 34 points, seven assists, and three steals in 36 minutes.
"He was going after a dribble, and Jordan Poole actually grabbed his knee and yanked it, which kind of triggered whatever happened," Grizzlies coach Taylor Jenkins said after the game. "So I'm actually going to be very curious to see what happens after that."
Morant did not speak with the media, but he did post and then delete a tweet of the video of the play, and the caption "broke the code."
Poole has denied trying to purposely hurt Morant.
"It was a basketball play when we doubled him," Poole said per ESPN. "And I hit the ball, and I was going for the ball. I mean, obviously, you don't want to see anybody get hurt. I'm not even that type of player. I respect everybody."
Poole added: "Hopefully, he gets better, and, you know, we can see him out there next game. I don't even play like that for real. That's not my type game."
Sunday, Jenkins reiterated that Morant was injured on the play with Poole and that Grizzlies general manager Zach Kleiman and the league office have been in contact regarding the play.
The Grizzlies have not specified the extent of Morant's injury but said he would be further evaluated.
Up 2-1, the Warriors will try to take a 3-1 lead Monday night when they meet for Game 4 at Chase Center.