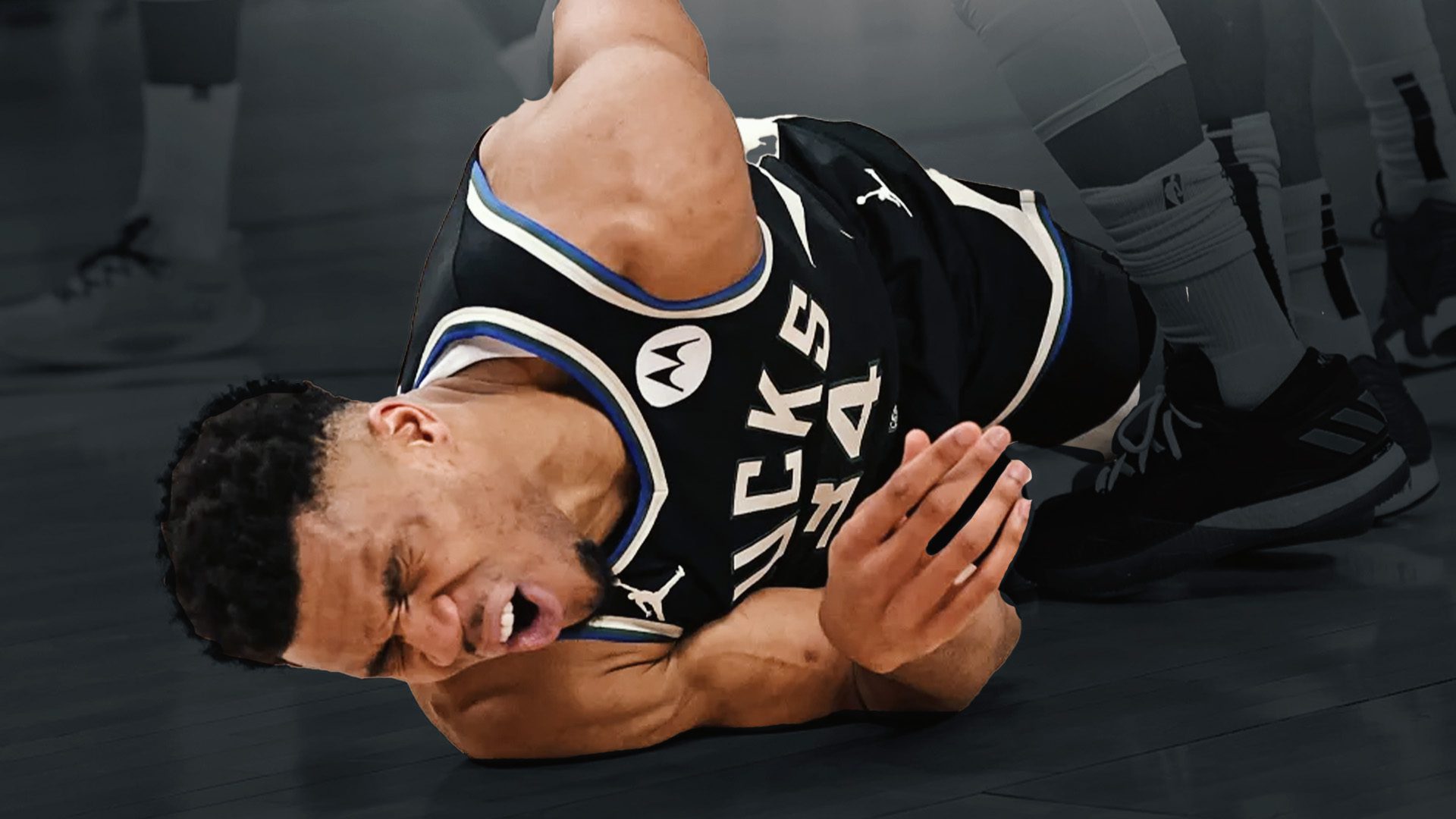 Giannis Antetokounmpo gave Bucks fans a huge scare when he only played 11 minutes of their 130-117 Game 1 loss to the Heat and was ruled out for the remainder of the game.
The team announced it was due to a lower back contusion and in great news, Bucks coach Mike Budenholzer said after the game that an X-ray his star forward had came back "clear."
"We'll monitor him and see how he wakes up [Monday]," Budenholzer said.
Antetokounmpo picked up the injury when he fell hard late in the first quarter after making contact with Kevin Love on a drive to the basket and immediately, he checked out and headed to the locker room.
Love was whistled for a block on the play.
Giannis with a scary fall 😳

Fortunately, he's ok 🙏 pic.twitter.com/QaShNkKoUi

— Bleacher Report (@BleacherReport) April 16, 2023
The six-time All-Star came back with tape around his lower back and returned to the contest with just under ten minutes left in the second quarter, but didn't attempt another shot and was headed back to the locker room once again before being ruled out for the remainder of the game.
Giannis exits the floor for the second time since taking a hard fall. Not good 😐pic.twitter.com/rXYLyiVFkw

— Def Pen Hoops (@DefPenHoops) April 16, 2023
Antetokounmpo recorded six points and three rebounds before his exit, which spelled the downfall of the Bucks, as the Heat opened up a 68-55 halftime lead.
The super star's absence was very obvious and an extended injury would certainly reshape the entire postseason.
As well, it puts Milwaukee's championship hopes in jeopardy as he is their spark and was a huge factor in helping them clinch the best record in the entire league headed into the postseason.
So let's hope we see him make a full recovery and return soon.
More to come.
Read more: Ja Morant Injury Update After Game 1