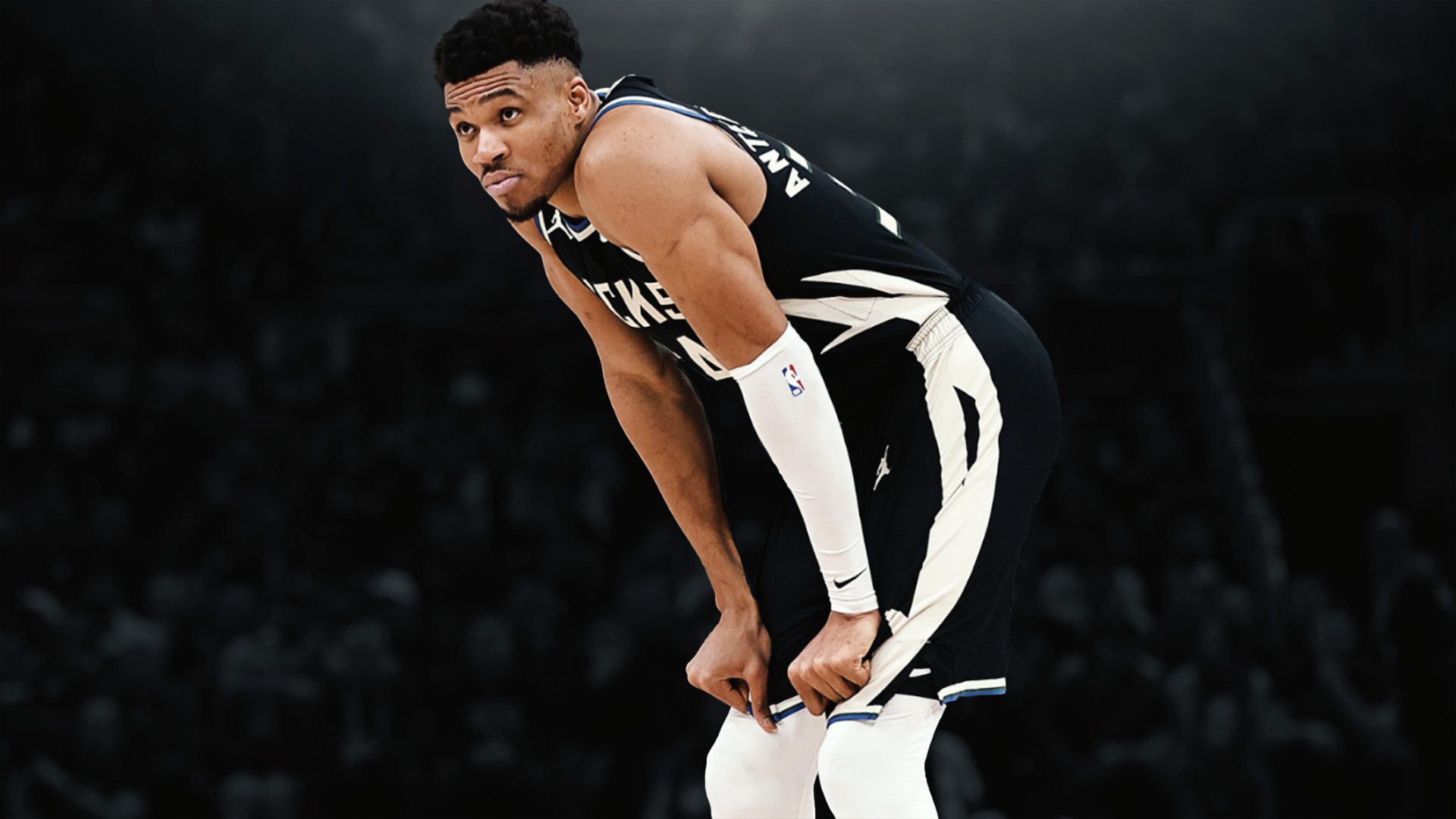 The Bucks have officially listed Giannis Antetokounmpo as doubtful to participate in Wednesday night's Game 2 against the Heat, due to a lower back injury he sustained in Game 1.
The star forward didn't practice on Tuesday but Milwaukee coach Mike Budenholzer said the team was still feeling positive about his status for Game 2.
"We have 24-plus hours before game time," Budenholzer said on Tuesday. "He'll get treatment, we'll see how he feels. There's been a lot of progress and hopefully there's more in the next day or so."
In the first quarter of Game 1, Antetokounmpo drove for a layup but collided with Kevin Love, who stood his ground for a charge.
Giannis with a scary fall 😳

Fortunately, he's ok 🙏 pic.twitter.com/QaShNkKoUi

— Bleacher Report (@BleacherReport) April 16, 2023
He fell on his back and stayed on the floor, as he was clearly in some pain, before eventually getting up. He played just 11 minutes of the contest before being ruled out.
After the game, Budenholzer told reporters after the game that an X-ray came back "clear" and on Monday an MRI also came back clean.
Budenholzer said his team were lucky enough to be granted extra time off in between games and says there is "an optimism" that he will take the court.
"Time is a little bit on our side, but that equation will flip. But yeah, I would say we're optimistic."
"It'll be everyday things that tell him what he can do," Budenholzer said about next steps for his two-time MVP. "On the court, move a little bit, shoot a little bit, do some defensive things and he'll get ready for a basketball game. "So we'll just see how the next day goes."
Tip off for Wednesday's game between the Bucks and Heat is at 9:00PM ET, so Antetokounmpo still has time to see what he is capable of on the practice court.