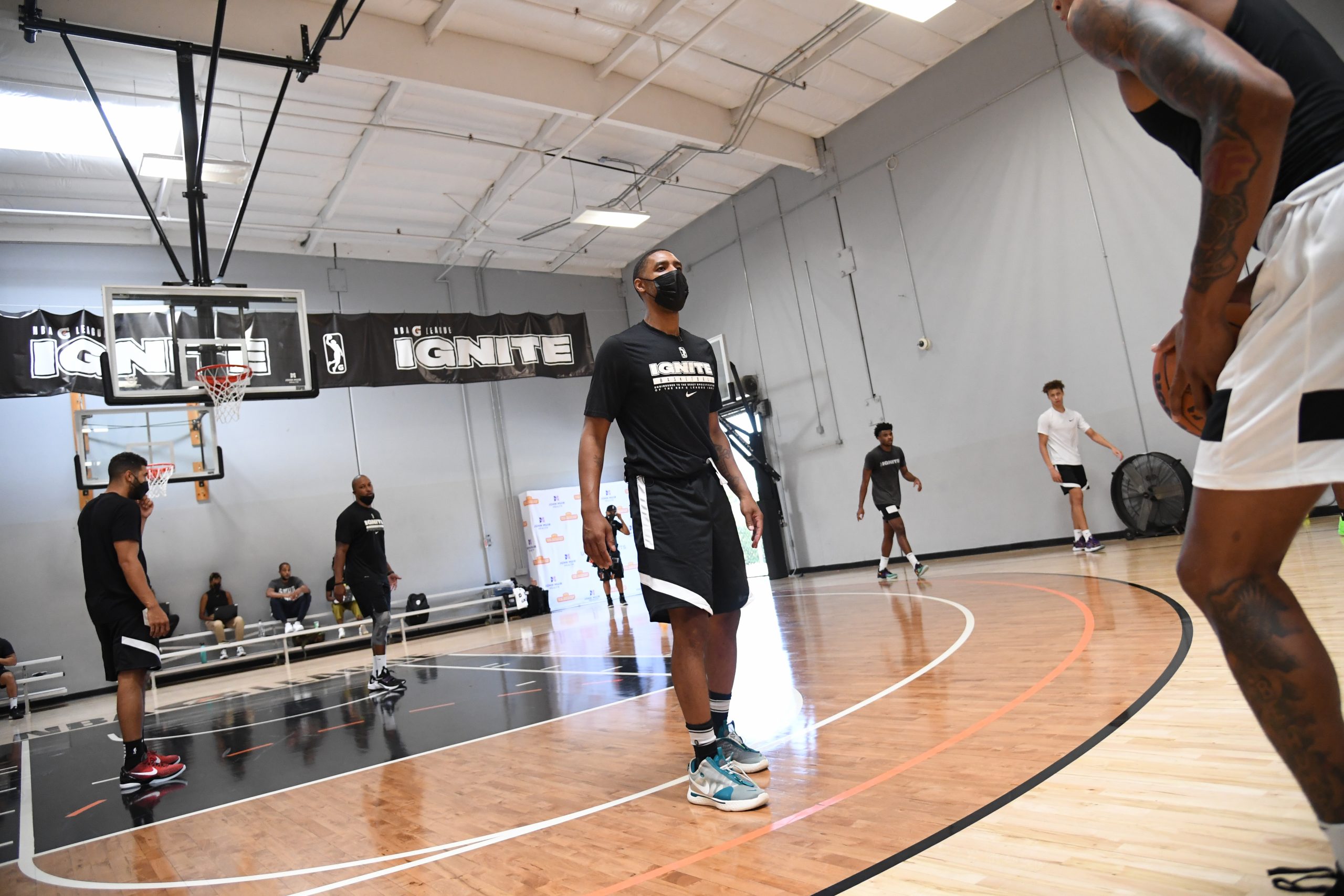 Fanbo Zeng announced Wednesday of his intentions to sign with the NBA's G League Ignite program with plans to put his name in for the 2022 NBA draft. Before choosing to sign with the G League program, he bypassed college offers from Florida, Florida State and Virginia Tech to commit to Gonzaga. He decided to turn down the Zags offer to follow the path of recent lottery draft picks Jonathan Kuminga (Golden State Warriors) and Jalen Green (Houston Rockets).
stockpiling talent from all over the globe@stockx is excited to welcome top international prospect Fanbo Zeng to #GLeagueIgnite. #NextIsNow

Read More: https://t.co/4BmGyD8zqV pic.twitter.com/83PD85Yjfz

— NBA G League (@nbagleague) October 13, 2021
Zeng is believed to be one of the top prospects to come out of China. During his sophomore year, he averaged 15.5 points, 7.2 rebounds, 2.6 blocks and 2.1 assists per game at Windermere Prep high school in 2019-20, garnering attention as a potential five-star recruit. He returned to China at the beginning of the COVID-19 pandemic.
Fanbo shined the light on his potential plans via ESPN.
"This is the best and fastest way to become a pro, and also get better every day," Zeng told ESPN. "This was the best decision I could make while I was in China. I'm not saying the NCAA isn't good — just that the G League is the best way for me."
In the past 15 years, only two Chinese players have been drafted into the NBA. Since 2018, there have been no Chinese players in the NBA since Zhou Qi played with the Houston Rockets. League officials told ESPN that "increasing the visibility of the NBA in China is a major priority moving forward."
The G League Ignite are coached Jason Hart, co-founder of the Black Coaches Association.