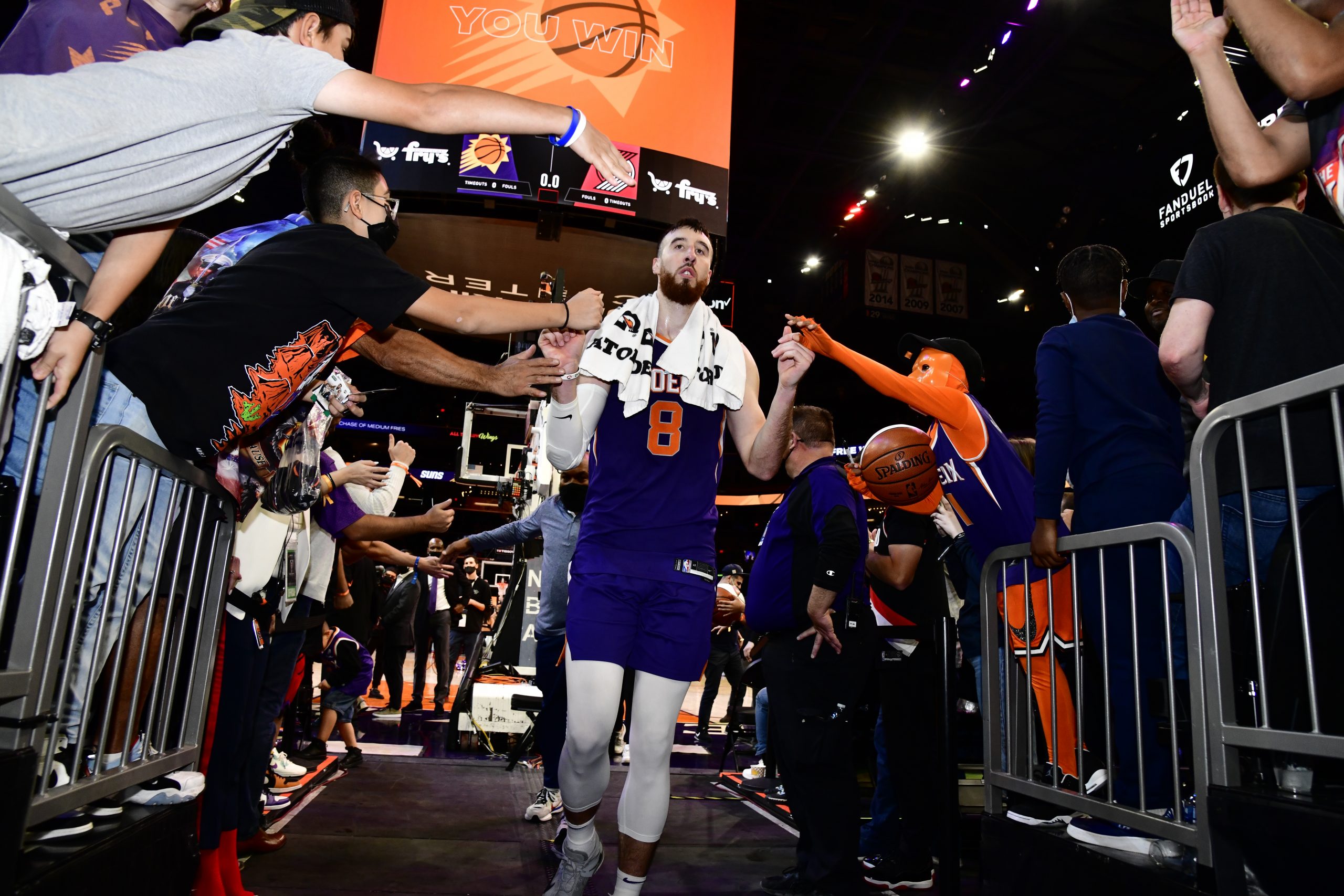 It was a big night for the Phoenix Suns (7-3), not only did they win their sixth-straight contest against Portland (5-7),119-109, but Frank Kaminsky dropped a career-high 31 points with seven rebounds, and three assists in front of 15,672 fans per Yahoo! Sports.
Kaminsky has stepped up and produced in the last three games in the absence of the Sun's center, Deandre Ayton, who was ruled out until further notice with a right leg contusion.
As Kaminsky heated up against Portland, fans were in full support chanting what sounded like "let's go tank" or "let's go frank".
While coming off the bench and filling in admirably for the injured Ayton, it looks like Kaminsky has no problem understanding the assignment :
"I want to be who I think I am," Kaminsky says in a postgame interview following the dub according to Yahoo! Sports.
All five starters reached double figures with Chris Paul being the second-leading scorer in last night's contest dropping 21 points, seven dimes, and four boards.
The Suns look to extend their win-streak against the Memphis Grizzles (6-5) Thursday