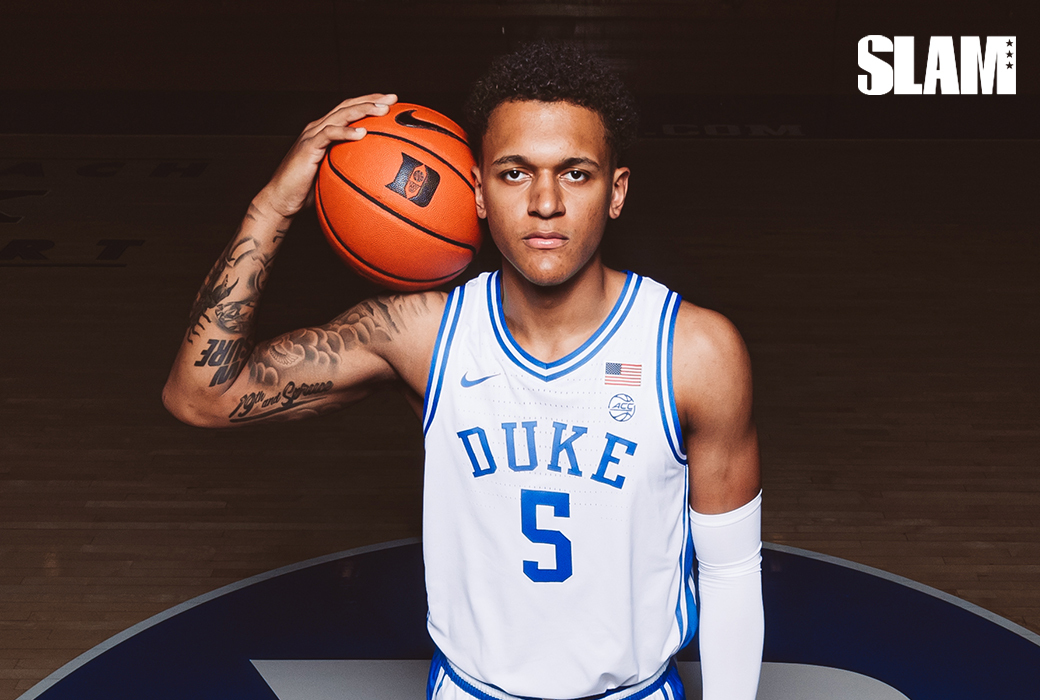 Sitting at the podium in Duke's Scharf Hall, the legendary coach Mike Krzyzewski makes clear that, in what will be his final season before retiring, there will be no talk of "lasts." In fact, the word has been all but banned from his team's vocabulary for the foreseeable future. Coach wants to "live, not savor," focus on the present and remain in the moment.
OK, so no "lasts"—but there should be plenty of talk of "firsts" in Durham this year, especially since freshman phenom Paolo Banchero arrived on campus. The Seattle native already made history by signing a name, image and likeness (NIL) deal to become the first college athlete featured in the video game NBA 2K. He is also the first player to join the Blue Devils from the state of Washington since Quin Snyder in 1985. While countless talented prospects have come through Duke's program, Banchero is perhaps the first with his specific skill set at his size—he is a legitimate 6-10 but can do just about everything on the floor. Oh, and Banchero might very well be the first overall pick in the NBA draft come June…
But let's not get ahead of ourselves. Right now, on a muggy evening in late September, Banchero is at Cameron Indoor Stadium for his first ever SLAM cover shoot. Lil Durk blasts from a nearby speaker, breathing life into the gym. After all, it's past 7 pm and things have been moving nonstop for Paolo since the morning. During media day, when he was swarmed by writers and cameras, the news broke that he had agreed to another exclusive NIL deal with the trading card company Panini—the first of its kind, too. He had his first official Duke practice in the afternoon and then an hour or so to get ready for our shoot. Once we wrap—around 9 pm—he's off to study for an upcoming exam.
There are, of course, high expectations for Banchero, who was a consensus five-star recruit and the No. 3 player in the Class of 2021, according to ESPN's rankings; and with those expectations naturally comes pressure, particularly in what will be Coach K's last—err, 47th (including his five seasons at Army)—season. But you wouldn't know it at all from being around the freshman. Banchero is laidback and soft-spoken, but still manages to exude the type of cool confidence that says, Why worry? None of the outside noise appears to be getting to his head. He is just taking it day by day and, like his coach, staying in the moment.
Traces of his journey to this point are tattooed across his burly right bicep—the downtown Seattle skyline in intimate detail, with Mt. Rainier edged in the background; the name of the street where he grew up and his family continues to reside; the location of the Rotary Boys and Girls Club, where Paolo first picked up a basketball. "I carry [Seattle] with me everywhere I go. Seattle is always going to be in me and a part of me," Banchero says. "Part of my mission is to try to put Seattle on the map and get us as much recognition as I can."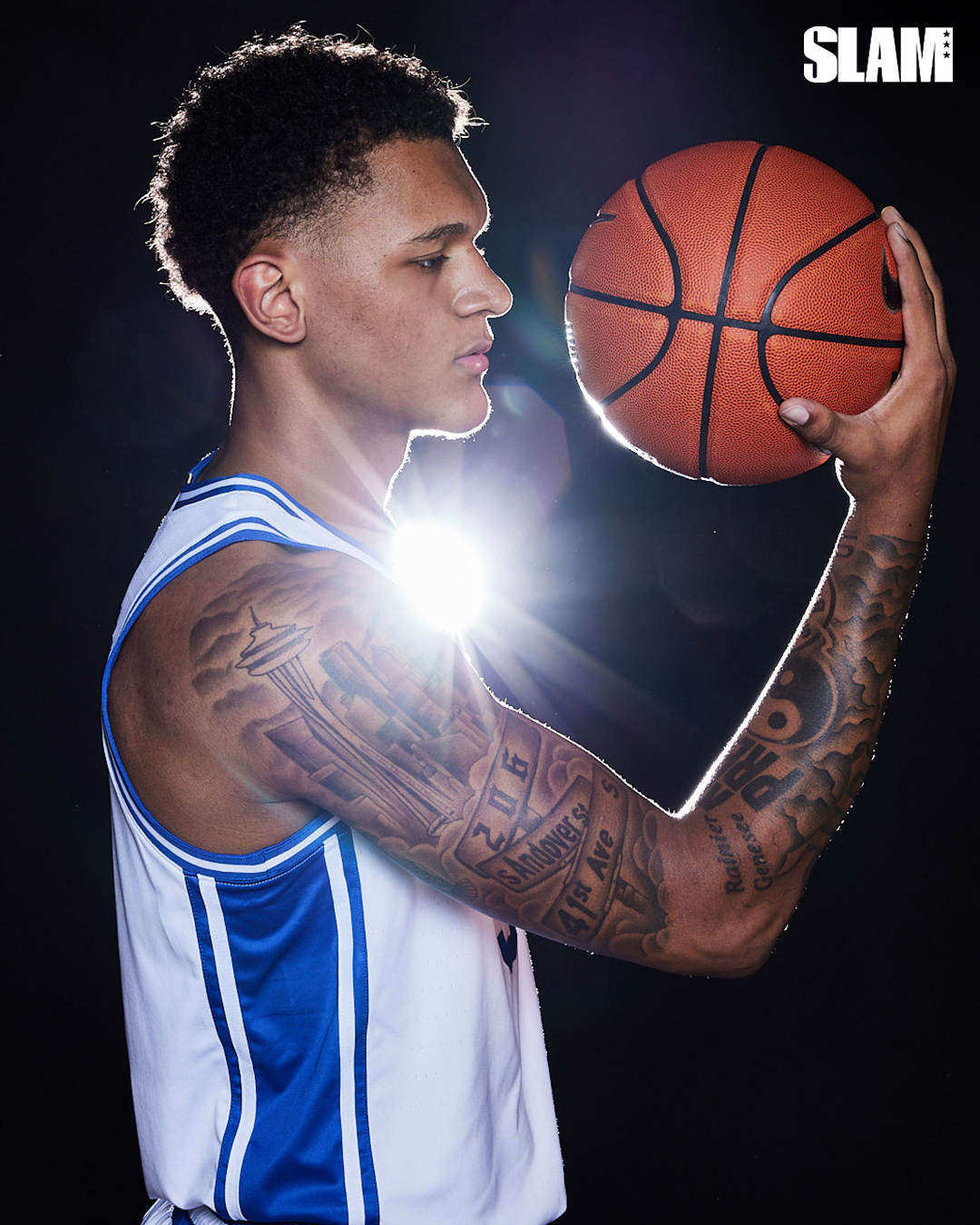 Being a proud Seattleite is part of being a Banchero. Paolo's parents, Mario and Rhonda, met when they were both athletes at the University of Washington—Mario, a walk-on tight end on the football team, and Rhonda, a star center on the basketball team. Mario is of Italian descent, which led Paolo to receive Italian citizenship in February 2020. Rhonda graduated from UW as the program's all-time leading scorer and eventually became the first player from the state of Washington to be drafted to the WNBA. She spent a year in the W, seven years competing overseas and 11 years as a high school coach in Seattle.
Unsurprisingly, Paolo was a multi-sport athlete as a kid. He was a track star in numerous events and initially dreamed of going to the NFL. His stellar quarterback career culminated with an invitation to the FBU All-American Game in eighth grade, which annually features the best prospects from across the country. Playing in the historic Alamodome, Banchero threw for more than 200 yards and three touchdowns in the first half alone. "I don't think there's any doubt that he was a high DI, high major quarterback prospect," says Mario. "And if you ask Sam Adams [Paolo's coach and a former NFL player], he'll tell you that he was a league guy."
A massive growth spurt in middle school, however, gradually steered Paolo closer to basketball. And the hometown heroes he once admired from afar—Jamal Crawford, Isaiah Thomas, Nate Robinson, Zach LaVine, Spencer Hawes and many others—started to embrace him in their Seattle hoops brotherhood. He has since trained alongside several of them, battled against them in the city's Pro-Am (The Crawsover) and been in constant communication with them over text. They provide valuable advice and inspire him to keep pushing, just as Rhonda and Mario have always done. By her own admission, Rhonda is the stern and brutally honest one, nitpicking his every mistake and keeping it real with him when others won't. Mario instilled lessons of discipline and hard work, accompanying Paolo to the gym at 5 am each morning to train before school.
The result of all that? Well, even as an 19-year-old kid, Banchero is already paving the way for generations to come—both on and off the court. As a player, he is the prototype for the modern and future NBA: a strong, dynamic, versatile forward who can score at all three levels, make plays for others and guard every position defensively. During his junior year at O'Dea High School (Paolo did not play in his senior season due to the pandemic), he averaged 22.6 points, 11.0 rebounds, 3.7 assists and 1.6 blocks. He is still getting accustomed to his 6-10 frame and working on the type of quick post moves that once made his mom unstoppable; but he can just as easily shoot from deep and rise over smaller defenders for midrange jumpers as he can finish with force at the rim. He genuinely loves to set up teammates—passing, he says, is his favorite part of his game—and has a lot of good ones to facilitate for at Duke, from returners Wendell Moore Jr, Jeremy Roach and Mark Williams to fellow freshmen Trevor Keels, AJ Griffin and Jaylen Blakes and Marquette transfer Theo John.
"I don't think there's anything on that court that I can't do," Banchero tells SLAM. "I'm going to always play hard. I'm going to always get my teammates involved. But, like I said, I can score, pass, defend. Just going to be able to do whatever the team needs me to do."
"He's special. He's unique," says Amile Jefferson, a former forward at Duke who now serves as the program's Director of Player Development. "He fits the modern day prototype of if you could make your dream player. He's 6-10, 255-260 [pounds], can handle the ball, can shoot it. When you watch him, you don't understand how massive he is. When I used to watch tape or footage of him, I used to be like, Wow, he looks like a guard. But he really looks like a center coming at you with speed, handles, unbelievable athleticism. It's almost like when people create a 2K player—you make him the biggest, the strongest, the fastest, and then you also give him a jumpshot. You're like, Alright, this is not real. I'm playing a game. But then you see this kid, and he's almost like a real life version of that."
"We've had a lot of really good bigs, but he's up there with the best of them, just as far as his versatility. I think that's what separates him," Duke assistant coach Nolan Smith says. "The fact that he can put it on the floor, he can shoot the three, he can play inside, he can score at all three levels. That's what makes him very, very different from a lot of guys I've seen with my eyes in this basketball game."
Outside the game, Banchero is blazing a very, very different path as well. Due to recent changes in NCAA policies that now enable college athletes to profit off their NIL, he suddenly finds himself becoming as much a trendsetter in business as he is in sports. The family sat together shortly after the NCAA's announcement and mapped out a strategy that made the most sense for Paolo. Every opportunity wasn't worth pursuing, they established. It was, and still is, about finding the ones that fit best—that stay true to who Paolo is and what he really wants. In August, he signed with an agency (CAA Basketball) to help represent him in all NIL negotiations. 
"Our perspective was always that any opportunity that we're going to take advantage of should be foundational, should be things that lead to other opportunities," Mario explains. "Before NIL was finalized, we had discussed pursuing opportunities to be involved in NIL type of deals for no money, just to introduce Paolo to it and sort of build his brand and put him out there in an authentic way. With NIL, obviously there are more opportunities to do that and also be compensated.
"For him, specifically, it was, Don't worry about chasing the dollars here. At Duke, you're already affiliated with a premium brand. If the opportunities don't meet or exceed that brand, then you don't want to do them. You want to be focused on things that are authentic and things that can further you and be foundational, that you can build on as you continue to grow and progress through your collegiate—and hopefully ultimately—professional career."
"Just not saturating," adds Rhonda. "Wanting him to be one-of-one or the first. We thought that was important. Not that you don't want to be associated with other players who may also sign deals with the same companies, but we wanted Paolo to be the first. With that said, you can't be the first at a million things. You can be the first at a few."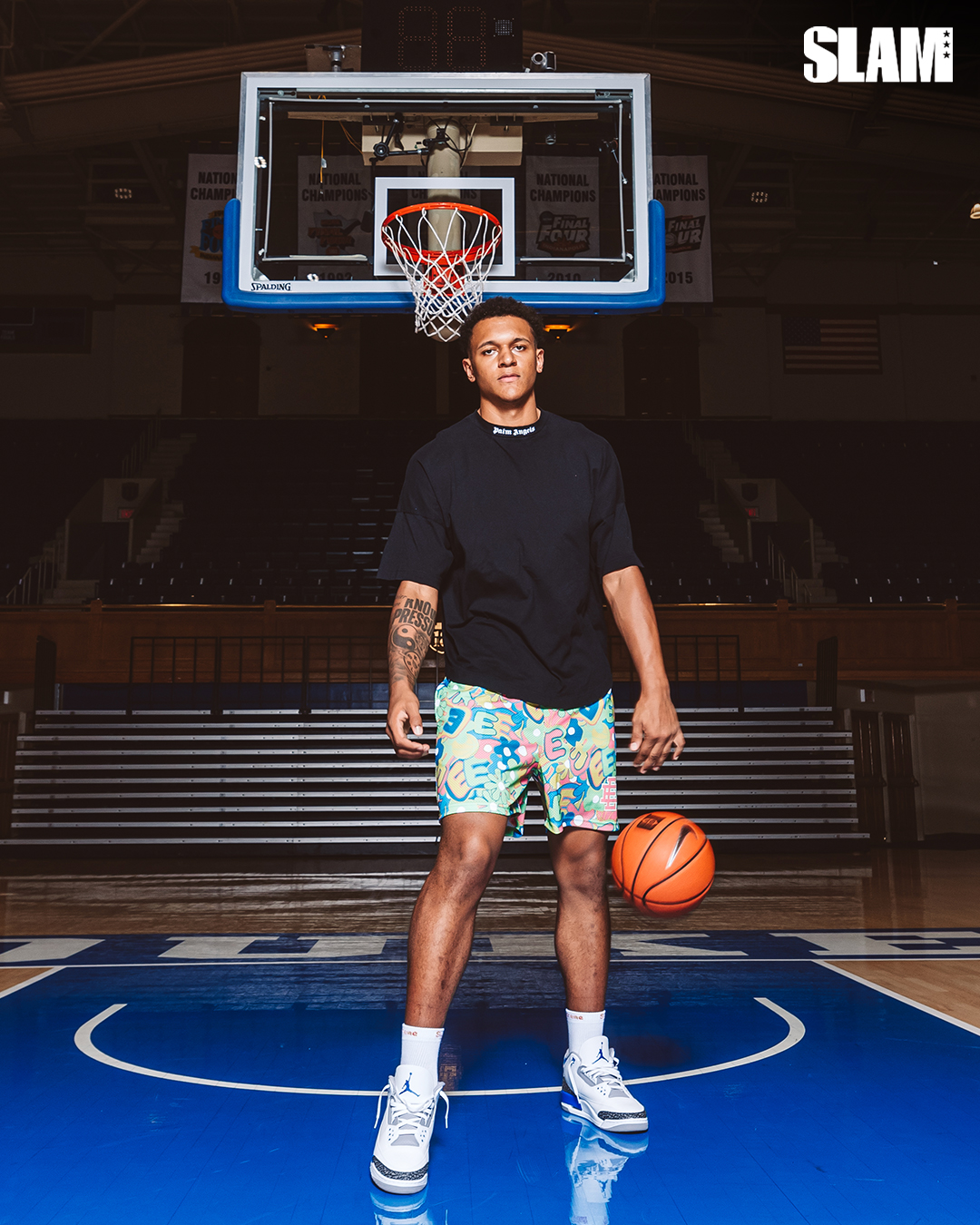 Nothing can, and nothing will, get in the way of basketball, though. Paolo understands that none of these deals would be possible without his commitment to the game. Business opportunities won't distract from his primary goals: winning Player of the Year, being the No. 1 pick in the NBA draft, sending Coach K out with a national championship. "He's not one of those dudes who's just focused on that he could make millions of dollars," says freshman guard Trevor Keels, Paolo's suitemate in the dorms. "He's going to focus on the time right now. And he knows we gotta win a national championship." Following a disappointing 2020-21 campaign, the new-look Blue Devils ranked ninth to open the season, and beat No. 10 Kentucky 79-71 in the Champions Classic on Tuesday night. Banchero finished with 22 points and 7 rebounds in the victory.
He might be soft-spoken, but you can also tell that beneath his calm exterior, Banchero is eager. When we dim the lights in Cameron Indoor Stadium blue, just as they will be for the school's annual "Countdown to Craziness" event soon after our photo shoot, you can see his eyes widen. A smile slowly takes over his face. He can't wait much longer.
We ask him to deliver a message to the Duke faithful and basketball fans across the country anticipating his debut.
"As far as Duke fans, you're going to see me playing extremely hard, playing with energy," he says. "Seeing us [all] play extremely hard and play with energy. We got a lot of talent all over the floor, all over the squad. I think it's going to be a great year, a fun year. So just be on the lookout for that. Don't miss it.
"And then basketball fans in general," he continues. "Some might not know me, but they will soon."
---
Portraits by Mario Soriano/Victory