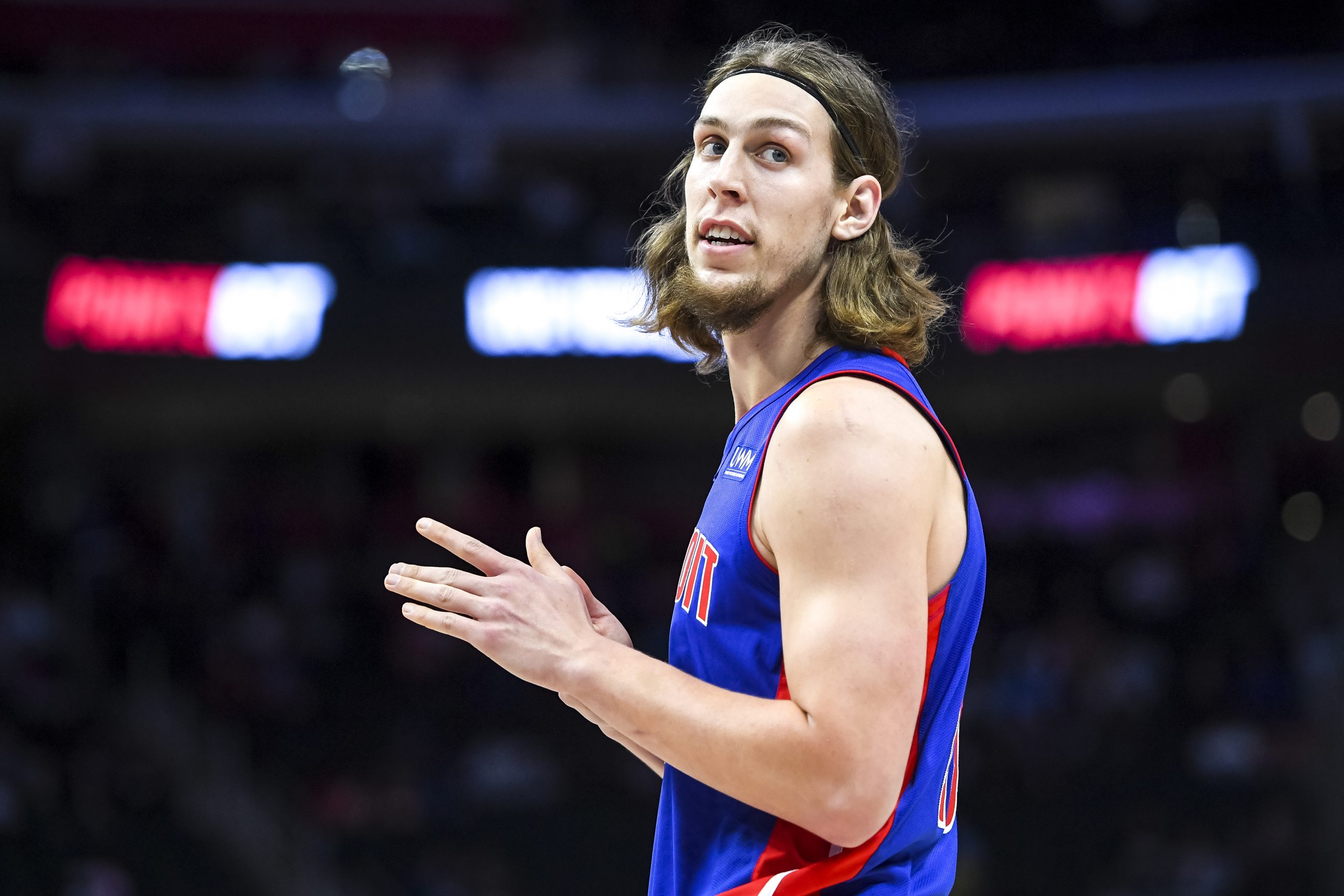 .
The Detroit Pistons (2-8) had just celebrated the return of their top draft pick, Cade Cunningham, to the lineup after missing the entire preseason and a few games with an ankle injury. Now they will have to deal with their new power forward, missing significant time.
 Kelly Olynyk will miss at least six weeks with a sprained left knee that he injured in the fourth quarter of the Pistons' 112-104 victory over the Houston Rockets this week.
The team announced Thursday that he suffered a Grade 2 MCL sprain and will be re-evaluated by team medical personnel in six weeks, and updates will be provided when appropriate.
The #Pistons have announced that test results revealed Kelly Olynyk suffered a Grade 2 MCL sprain in his left knee. The injury occurred in Q4 of Wednesday's game.

Olynyk will be re-evaluated in 6 weeks by team medical staff and further updates will be provided as appropriate.

— Pistons PR (@Pistons_PR) November 12, 2021
Olynyk was a crucial free-agent signing for the Pistons last offseason, providing stability to the offense with versatility, perimeter shooting, and playmaking. Before the injury, Olynyk was averaging 12.5 points, 5.3 rebounds, and 2.3 assists in 10 games.
According to Rod Beard of the Detroit News, the Pistons are limited in their options in their efforts to fill in Olynyk's spot on the roster. The team is out of open roster spots to bring in a free agent center such as Aron Baynes or DeMarcus Cousins, and there aren't many options with their G-League team, the Motor City Cruise.
With Isaiah Stewart as the starter, rookie Luka Garza could get more extensive minutes as the backup center. Another move the Pistons could make is to have Trey Lyles play center in the small-ball lineup.
The injury occurred on an Olynyk foul after he was hit at the knees by a flailing opponent.
Detroit faces the Cleveland Cavaliers on Friday at 7:30 p.m.