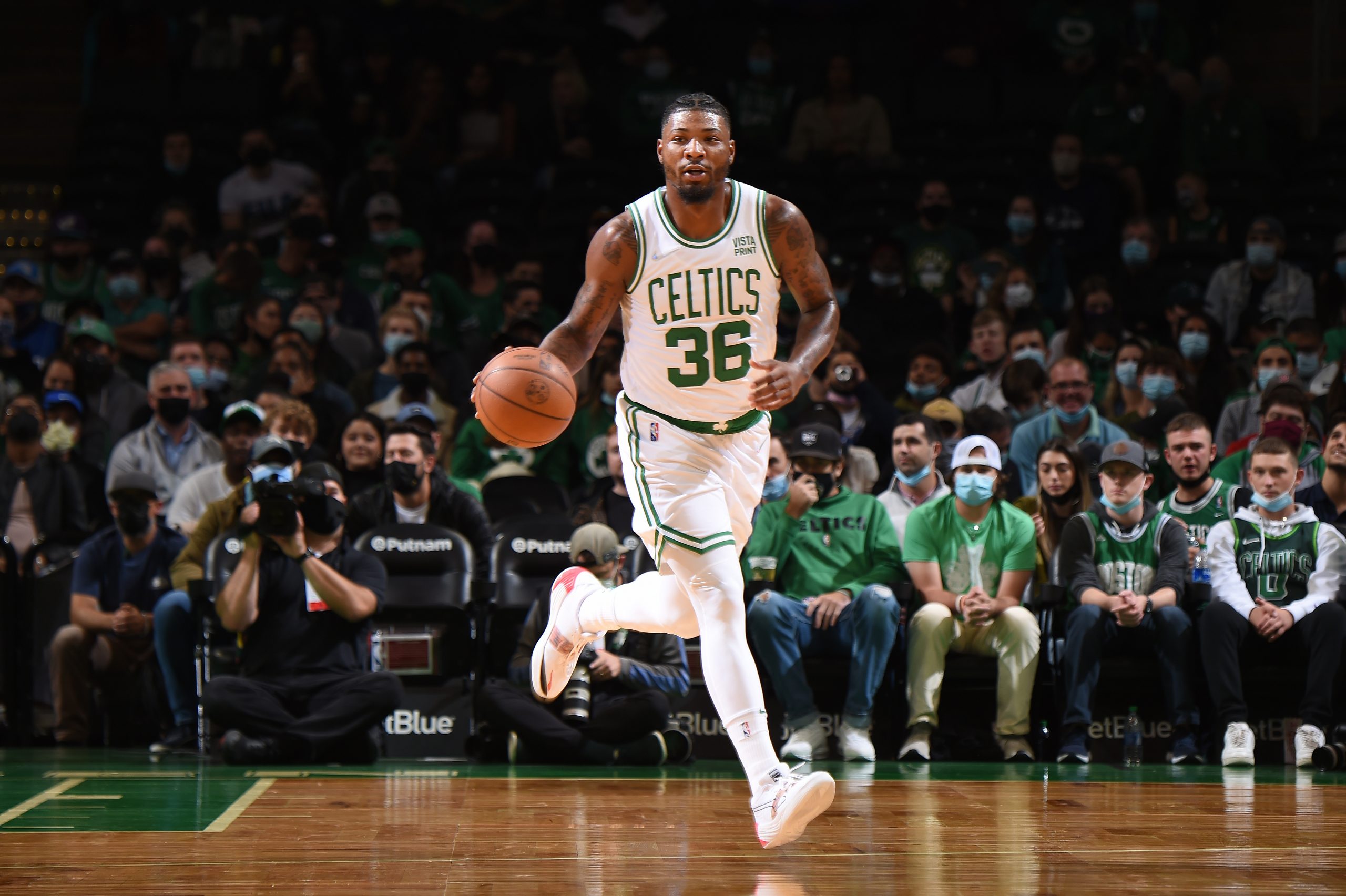 Boston Celtic's new head coach Ime Udoka has been pairing assistants on his coaching staff with players on the Celtics roster, including pairing point guard Marcus Smarts with Black Coaches Association member Damon Stoudamire. 
Marcus Smart is entering year eight of his stellar career. This season, Smart will take on a more prominent role in the Celtics offense, from leadership to ball handling. Smarts says that working with Stoudamire has been "great."
"He's a great coach," Smart says via Celtics.com. "We know him as a great player, and so to be able to have that type of experience from when he played and now bring it to the coaching side, to be able to hand down that wisdom and knowledge to me is good. So it's been great working with him."
Stoudamire suited up in the League for 13 seasons, averaging 13.4 points, 6.1 assists, 3.5 rebounds in 878 career games. But experience and knowledge go way past his playing career. He's served as an assistant coach at Rice, Memphis and Arizona. He was an assistant coach for the Memphis Grizzlies from '09 to 2011, where he worked with Kyle Lowry and Mike Conley.
"I've been lucky enough to work with the likes of Mike Conley and Kyle Lowry," Stoudamire stated. "And now, to be able to work with Marcus as he's just about to enter the peak of his prime, I'm excited."
"I really believe that Marcus has a ceiling that he hasn't reached yet, and now it's just a matter of getting him there," he added. "I'm excited to be working with him. I'm excited for his opportunity as the starting point guard for the Boston Celtics, and I'll do anything possible to help him reach and attain the level that he wants to, even if that means being a bad cop at times. I've always told him that my actions are showing you that, even if at times you don't like me, it's never coming from a bad place. I'm just trying to get you to be the player, maximize the player that you're capable of being."