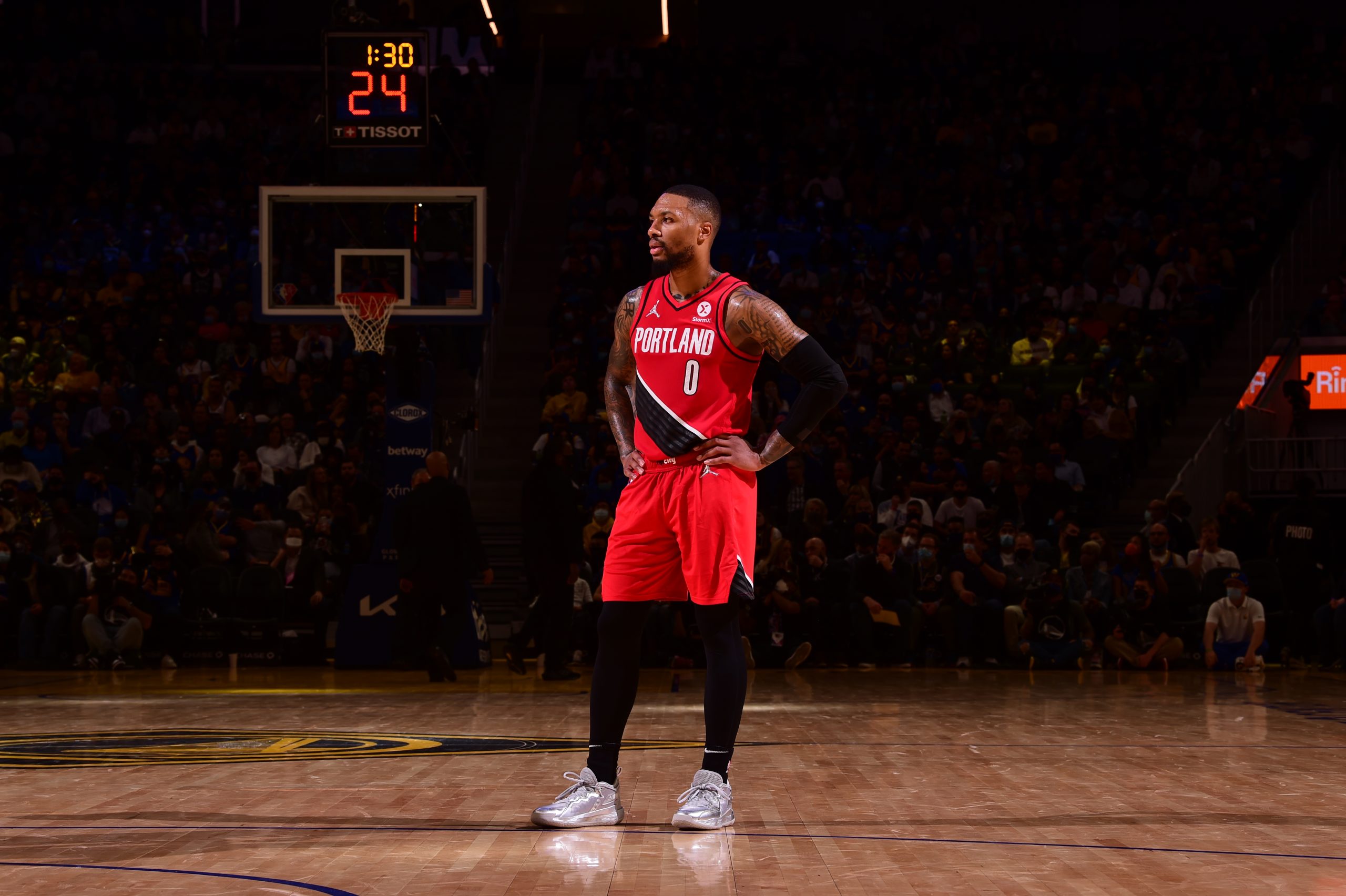 The Portland Trail Blazers announced today that an MRI confirmed Damian Lillard suffered lower abdominal tendinopathy. The organization said the six-time All-Star would continue his recovery protocol until he is reevaluated in 10 days. 
Trail Blazers' Damian Lillard will miss at least 10 days with lower abdominal tendinopathy, team says.

— Shams Charania (@ShamsCharania) December 1, 2021
Lillard's abdominal injury has been lingering on and off for weeks, missing a November 14 game against the Denver Nuggets and Tuesday's contest against the Blazers 110-92 win over the Detroit Pistons. The Athletic's Shams Charania reported back in August that Lillard played through the 2021 Tokyo Olympics with an abdominal injury. It has since hampered his production at the start of his 10th season with the Blazers.
Through 20 appearances this season, Lillard is averaging 21.5 points, 4.0 rebounds, and 7.8 assists in 35.7 minutes per game on 39.7 percent from the field and 30.2 percent from three-point territory.
In his absence, the Blazers will turn to their 2018 first-round pick Anfernee Simons and Dennis Smith Jr. Simons is averaging a career-high 12.5 points and 2.2 assists on 46.5 percent from the field and 38.8 percent from three on 23.6 minutes per game.
The Blazers' next test without their star guard will be Thursday against the San Antonio Spurs.