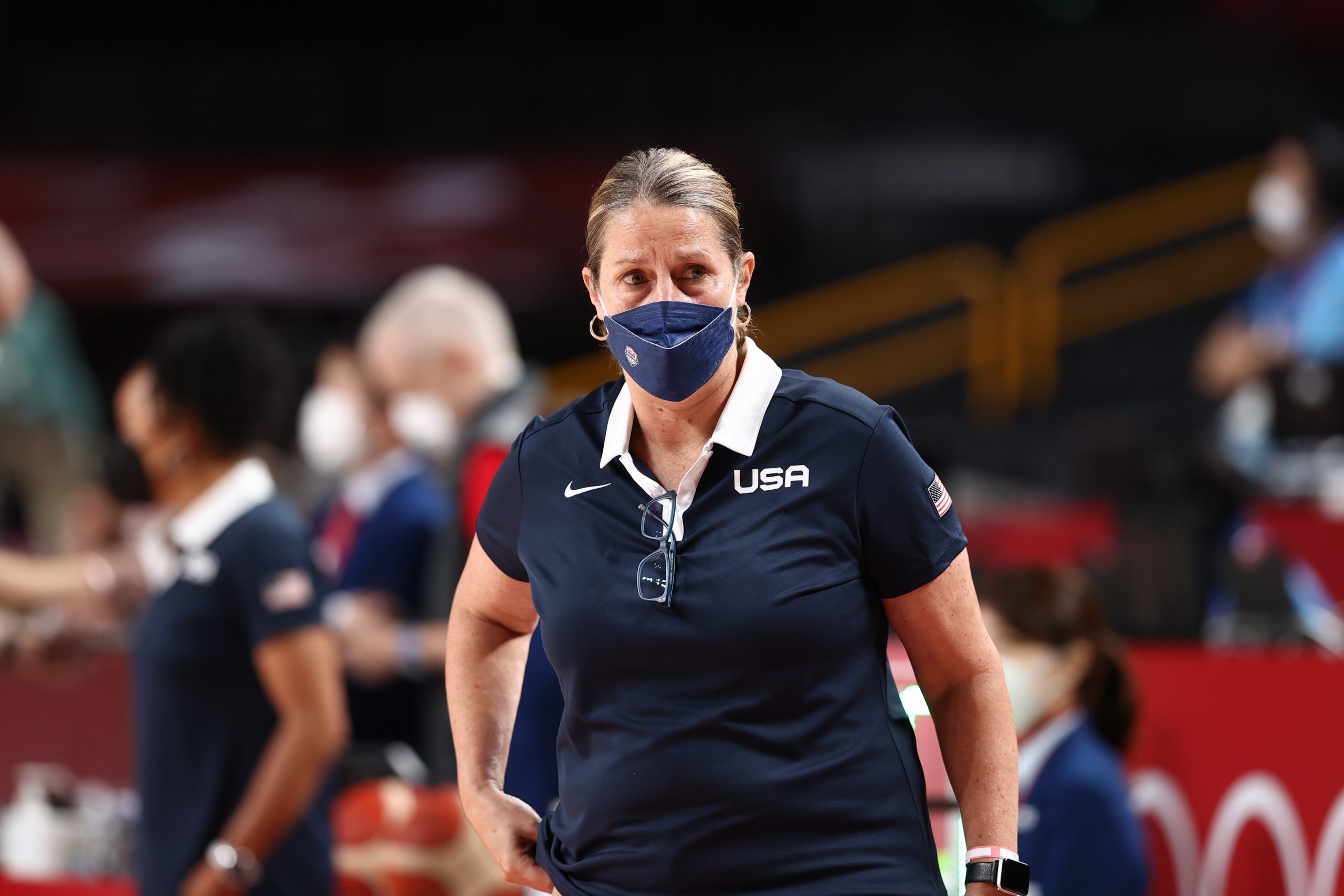 The USA Women's National Team just got a new coach, with USA Basketball announcing Minnesota Lynx head coach and general manager, Cheryl Reeve, will serve as head coach of the program through 2024.
🇺🇸🇺🇸🇺🇸🇺🇸🇺🇸🇺🇸🇺🇸🇺🇸🇺🇸🇺🇸🇺🇸🇺🇸
THE RUMORS ARE TRUE
CONGRATS, @LynxCoachReeve
🇺🇸🇺🇸🇺🇸🇺🇸🇺🇸🇺🇸🇺🇸🇺🇸🇺🇸🇺🇸🇺🇸🇺🇸 pic.twitter.com/vlNGaC8MR3

— Minnesota Lynx (@minnesotalynx) December 8, 2021
Reeve was an assistant coach for the National Teams that won gold medals at the 2016 and 2020 Olympic Games, as well as the 2014 and 2018 FIBA World Cups. Reeves has helped lead Team USA to a 57-4 overall record and a 38-0 record in FIBA play.
Now, the three-time WNBA Coach of the Year will look to help lead the team to the 2022 FIBA World Cup Qualifying Tournament in Washington D.C, the World Cup in Sydney, Australia and if the team qualifies, the 2024 Olympic Games in Paris, France.
Moments after the announcement, Dawn Staley, who is the head coach of the South Carolina women's program, shared a message congratulating Reeve. Staley coached the Women's National Team at the Olympics, where they won their seventh-straight Olympic gold medal.
We know we're in good hands.

🤞 @dawnstaley with a message for new 🇺🇸 #USABWNT head coach @LynxCoachReeve pic.twitter.com/fDfWn71t5f

— USA Basketball (@usabasketball) December 8, 2021