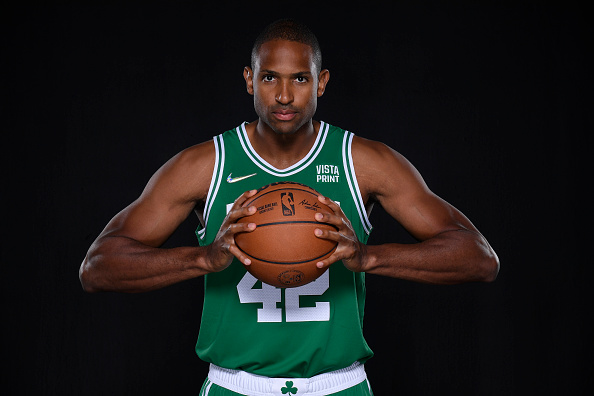 The past few years have been relatively quiet for Boston Celtics big man Al Horford but that may be changing this season.
On Thursday, Celtics head coach Ime Udoka had the surprise news of the day when he revealed that Horford is pushing to be a starter this year.
It's not just a stroke of luck that Horford has found himself potentially starting this year at the age of 35; he said to the media on Thursday that he spent the offseason getting his body ready for the season.
"This summer I was healthy. I was able to get after it in the weight room; conditioning, start building it on the court," Horford said. "So, going into this year I feel really good. I feel as good as I've felt, probably my NBA career to be honest."
Horford spent last season in Oklahoma City with the Thunder, but only played in 28 games for a team that was not competitive in the 2020-21 season. He came to Oklahoma City by way of the Philadelphia 76ers, where he spent the 2019-20 season coming off the bench and averaged just 11.9 points per game, his lowest total since the 2008-09 season.
In his decorated career, which includes three seasons where he previously played for the Celtics, he holds averages of 13.9 points and 8.2 rebounds per game.
Boston will be looking to bounce back from a disappointing 2020-21 season in which the Celtics managed only seventh-best in the Eastern Conference with a record of 36-36.
The savvy play of a big man as versatile as Horford would go a long way towards helping the team improve in key areas.