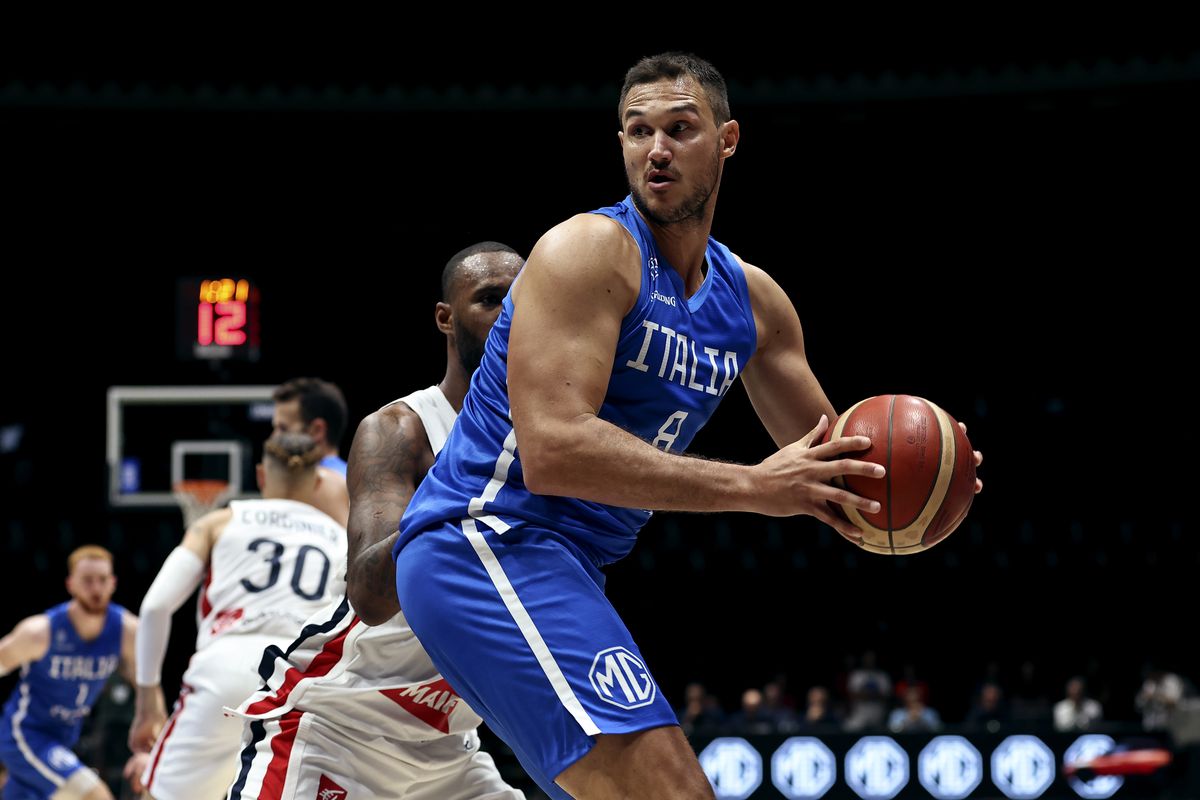 Boston Celtics' forward Danilo Gallinari tore his meniscus in his left-knee on a non-contact play during Italy's FIBA World Cup qualifying game on Saturday, per ESPN.
Gallinari, who signed with the Celtics in the off-season, will likely have to wait a while before suiting up for official game action.
Still, the meniscus tear is much better than the alternative; an injury to the ACL or MCL.
The Italian National Team didn't announce how long Gallinari was expected out – but it did say he would miss next month's EuroBasket tournament.
Gallinari, 34, has averaged 15.6 points and 4.8 rebounds in his NBA career.
It will be interesting to see if the Celtics sign another veteran forward to cover for Gallinari while he rehabs.
Ten-time NBA all-star Carmelo Anthony seems like a natural fit to fill Gallinari's spot.