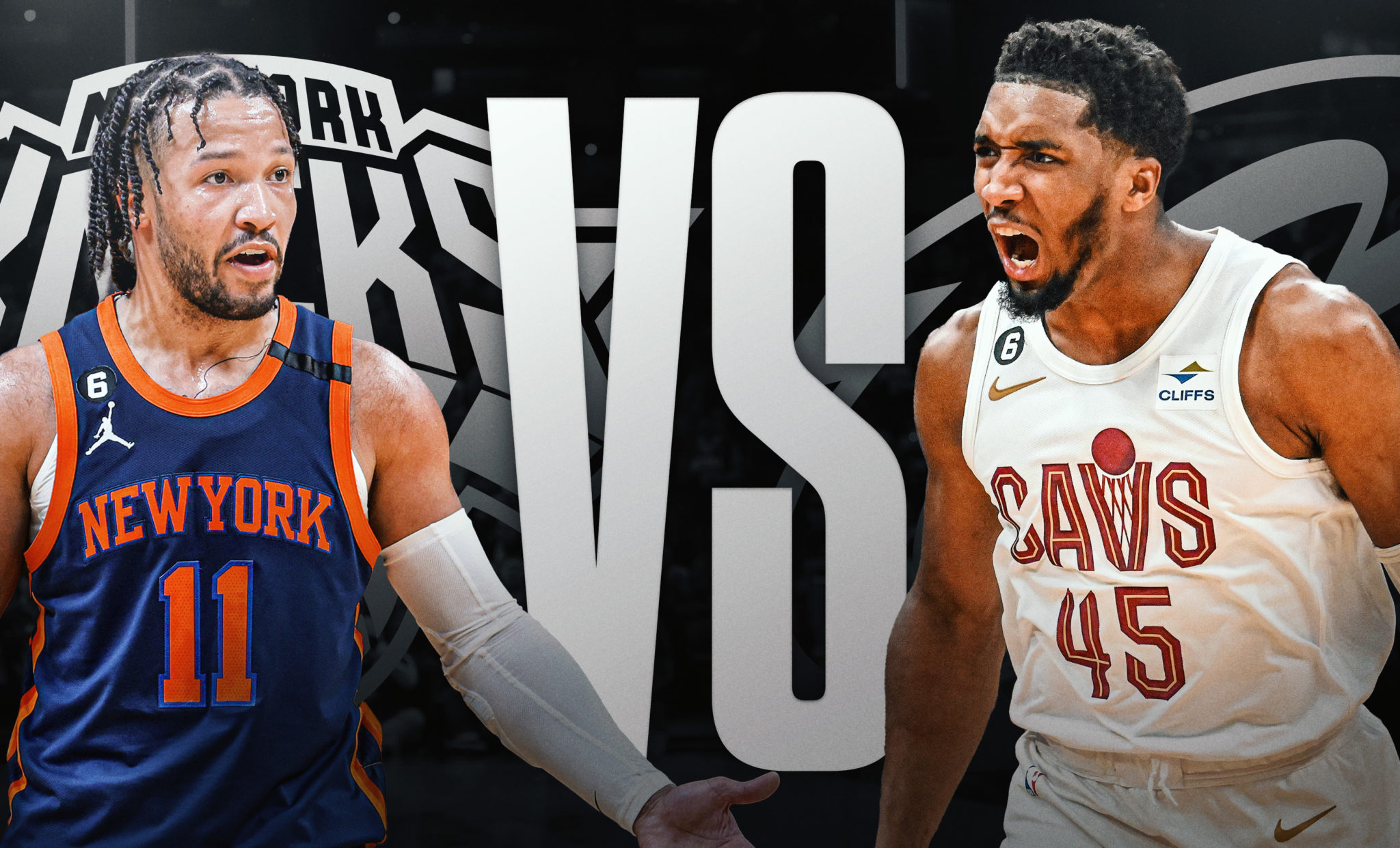 Guard Josh Hart is listed as doubtful for the Knicks who will play against the Cavaliers on the road for Game 2 of their seven game series in the Eastern Conference first round. The game is expected to tip-off at 07:30 PM ET, Tuesday, April 18th, 2023.
Despite their success in Game 1, the Knicks are a 5.5 point underdog, with doubts that they'll be able to take a 2-0 series lead.
WHY IS JOSH HART LISTED AS DOUBTFUL?
The Knicks listed Hart as doubtful for Tuesday's Game 2 of the Eastern Conference quarterfinals against the Cavs.
Hart reportedly had limited participation in practice Monday with a sprained ankle. Knicks coach Tom Thibodeau said Hart's availability will be determined on how he feels Tuesday morning.
Harts involvement in the Knicks' Game 1 101-97 win was invaluable, scoring 17 points and grabbing 10 rebounds off the bench. He scored a game defining three-pointer to take the lead with just under two minutes to play. The ankle injury seems to have stemmed from a play prior to that crucial shot.
MATCH PREVIEW
The Knicks will look to capitalize on their Eastern Conference first-round series lead against the Cavs for Game 2 of the best-of-seven set. However, the Knicks will have to account for the possible absence of Hart.
In Game 1, Hart and Jalen Brunson were crucial in the Knicks' narrow 101-97 victory over the Cavaliers. Hart and Brunson combined for 16 of the Knicks' 23 fourth quarter points.
Despite the impressive performance of Cavaliers' guard Donovan Mitchell, who scored 38 points in 43 minutes, and the double-double from center Jarrett Allen (14 points, 14 rebounds), Cleveland could not secure the win in Game 1.
The Cavaliers also heavily relied on their starters, with guard Darius Garland logging 43 minutes alongside Mitchell and Allen. Their bench struggled to provide a spark, and coach J.B. Bickerstaff will need to find a solution to generate more scoring from his reserves.
The Knicks' victory in Game 1 showcased their resilience and ability to come out on top in adverse situations. However, the Cavaliers are expected to come out with a sense of urgency, knowing they need a more balanced effort to avoid falling behind further in the series. With Hart's availability uncertain, the Knicks will need other players to step up and contribute to maintain their advantage in the series.
As the playoffs intensify, every possession matters, and both teams will be looking to make adjustments and execute their game plans to secure a crucial win in Game 2. With the Knicks aiming to extend their series lead and the Cavaliers desperate to avoid falling into a 2-0 deficit, expect an exciting and competitive matchup between these two Eastern Conference teams.
ODDS AND PREDICTIONS
Spread: Cavs -5.5
Moneyline: Cavs -225, Knicks +185
Pick: Knicks +5.5
Looking for more NBA tips to up your NBA betting game and increase your chances of hitting it big? Look no further than BF Tips, the premier NBA tipping service! Our team of expert analysts and statisticians work around the clock to deliver you the most up-to-date and accurate tips for every game, ensuring you have the edge you need to come out on top.
With BF Tips, you'll receive detailed analysis and insights into each game, including player matchups, key stats, and trends to watch for. Plus, our user-friendly platform makes it easy to access our tips and track your progress, so you can stay on top of your betting game.
Whether you're a seasoned pro or just getting started, BF Tips has everything you need to take your NBA betting to the next level. So why wait? Sign up today and start winning big with BF Tips!