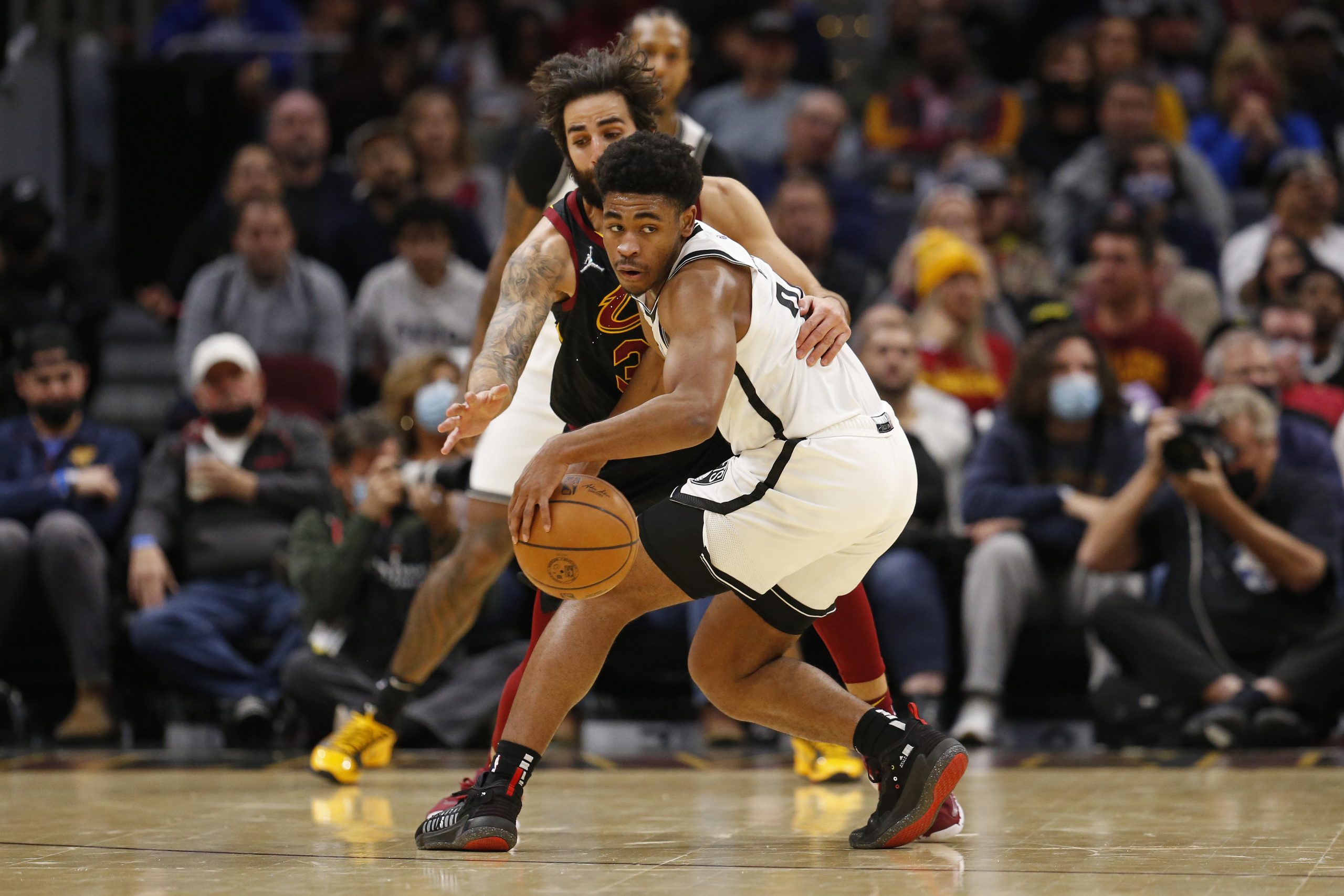 Down double digits to the Cavs and in need of a scoring punch, Nets head coach Steve Nash subbed in rookie guard Cam Thomas who came up big Monday and contributed eight points to the Nets' comeback bid.
With a little over five minutes to go in the third quarter, the Nets found themselves in a 12-point hole. After checking in, the 20-year-old immediately made big plays scoring eight points in the third frame, including a 15-foot jumper to give the Nets a two-point lead going into the final frame. 
"I got in and knew the game-plan and knew what we had to do. I got in. I got great looks and got open looks, so I feel like those are really good for me coming in right away, getting open looks, and I made most of them," Thomas says, per the Nets Daily. "When James [Harden] or KD kicks it to me, you got to knock it down when you're wide open. A great building block to me.
Thomas delivered for Brooklyn when it counted the most, finishing with 11 points on 4-of-7 shooting and 2-of-3 from behind the arc in 15 minutes. With major pieces like Joe Harris and others out, the Nets were open to rotating players on the hardwood to help clench Brooklyn's 117-112 win over the Cavs.
"Without Joe, we were down a shooter, a spacer," Nash says, per the Nets Daily. "We have to go with some different lineups and different guys. Cam was great. He stepped up with confidence to take shots. I think he is a kid who we all love and think has a bright future, but sometimes these early stages of the season, you're in tight games. It's difficult, just some of the mistakes that are inevitable with these young guys. But tonight, he really hung in there. Made some big shots for us and I thought was really aware defensively. I was proud of him tonight."
Thomas's confidence-boosting game comes two days after a 46-point performance with Brooklyn's G League affiliate, the Long Island Nets.
"I always had that confidence. Whenever coach puts me in, I just try to be ready at all times. The 46 didn't really do anything tonight. It was just my role on that team and tonight, I just had the opportunity to have a chance, coach put me in and I made the most of it."
The Nets (13-5) don't play until Wednesday when they play a surging 10-8 Boston Celtics squad on ESPN.