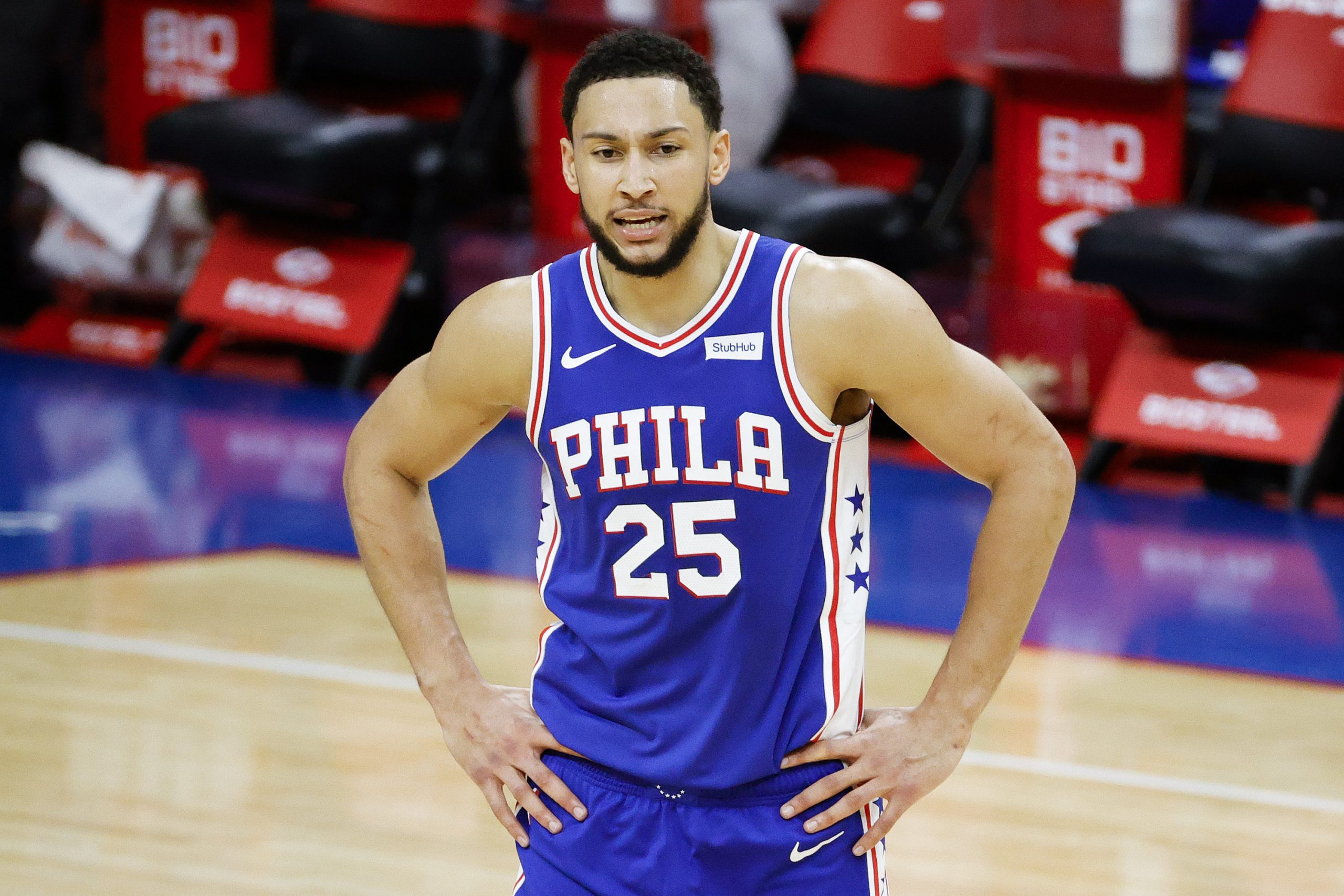 According to ESPN's Adrian Wojnarowski, 76ers guard Ben Simmons did not participate in a scheduled individual workout at Philly's practice facility. Wojnarowski reports that he showed up to the facility, and then left.
Simons also reportedly "described back tightness" to team staff members and was treated for it on Thursday. He then was cleared to participate.
With that, The Athletics' Shams Charania reports that Simmons is "currently not mentally ready to play for the team." He also reports that the All-Star will not play in Friday's matchup against the Nets and that he isn't expected to compete for "an undetermined period of time."
Simmons did not play in Philly's season opener win against the Pelicans after facing a suspension due to "conduct detrimental to the team." He was thrown out of practice on Tuesday after reportedly refusing to take part in team drills.
According to Wojnarowski, Simmons is "expected" to arrive to the team's shootaround early on Friday morning to "discuss his playing status."
Amidst the Simmons saga, head coach Doc Rivers mentioned how this predicament is "no fun" and that he wants Simmons to play:
"It's a predicament that we're in and that part is no fun, it really isn't," Rivers says per ESPN. "We get to play right now, Ben's not—I want Ben to be playing, you know, that's his job."
"I don't like any player losing money. There's so many things about this that I don't like. But that still doesn't mean you don't have to do your job."