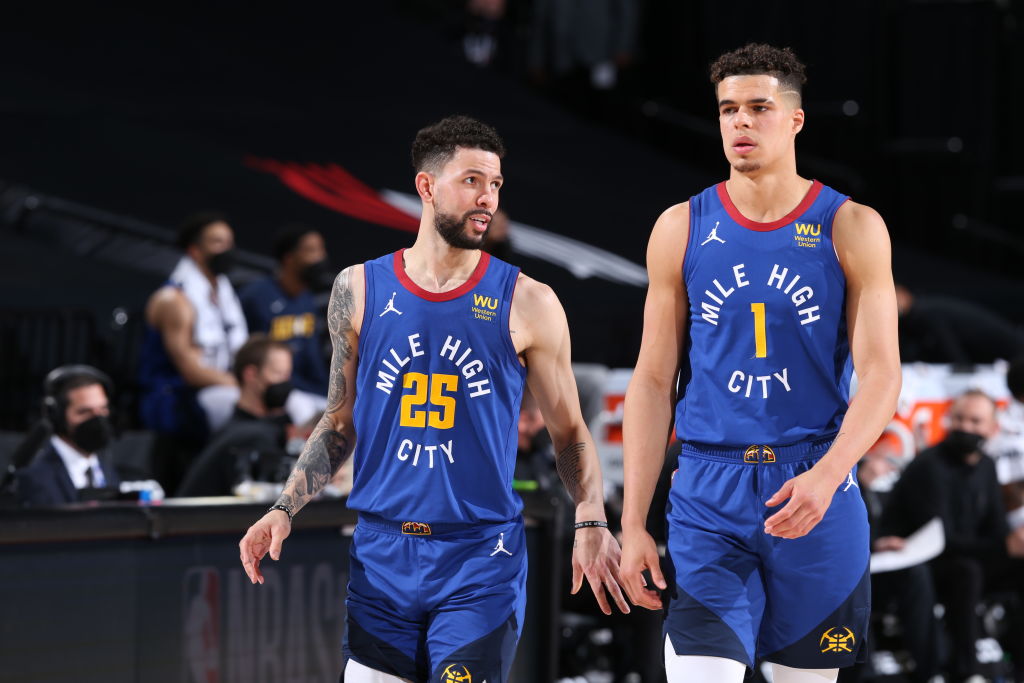 One of the brightest young stars in the NBA is the Denver Nugget's Michael Porter Jr., and one of his teammates is anticipating an even bigger jump this season
In an interview with DNVR's Harrison Wind, Nuggets guard Austin Rivers said that he thinks Porter Jr. is in for an All-Star season.
"I think Michael Porter Jr. will be an All-Star this season," Rivers told DNVR. "We're still working with him defensively. He's putting the effort into that. But he's going to be an All-Star. 6-10, top-2 or 3 jump shooter in basketball. It's hard to see a guy like that who we're going to be featuring on offense not making the All-Star game. He's too good, man. He's just too good."
Rivers also took time to defend Porter from some of the criticism he has faced over the past few years.
"You should be allowed to be human. Unfortunately, in our sport, sometimes you're not allowed to be human. You make a couple mistakes, and you're a bad guy. It's hard to change in the league. It takes years and years to get people to see who you are and understand the type of guy you are. It's been a process, and I'm still working at it now, honestly."
Rivers is clearly not the only one who believes in Porter, as the Nuggets in recent days signed him to a five-year $207 million extension, money you only give the best players in the league.
Looking at MPJ's numbers in his first couple of seasons, it's easy to see why he is held in such high regard. In just his second season in the NBA, he averaged 19 points and 7.3 rebounds per game while shooting an outstanding 44.5 percent from three point range.
The Nuggets will be looking to improve on their excellent season from last year, where they finished third in the Western Conference but lost in the second round of the NBA Playoffs to the Phoenix Suns.