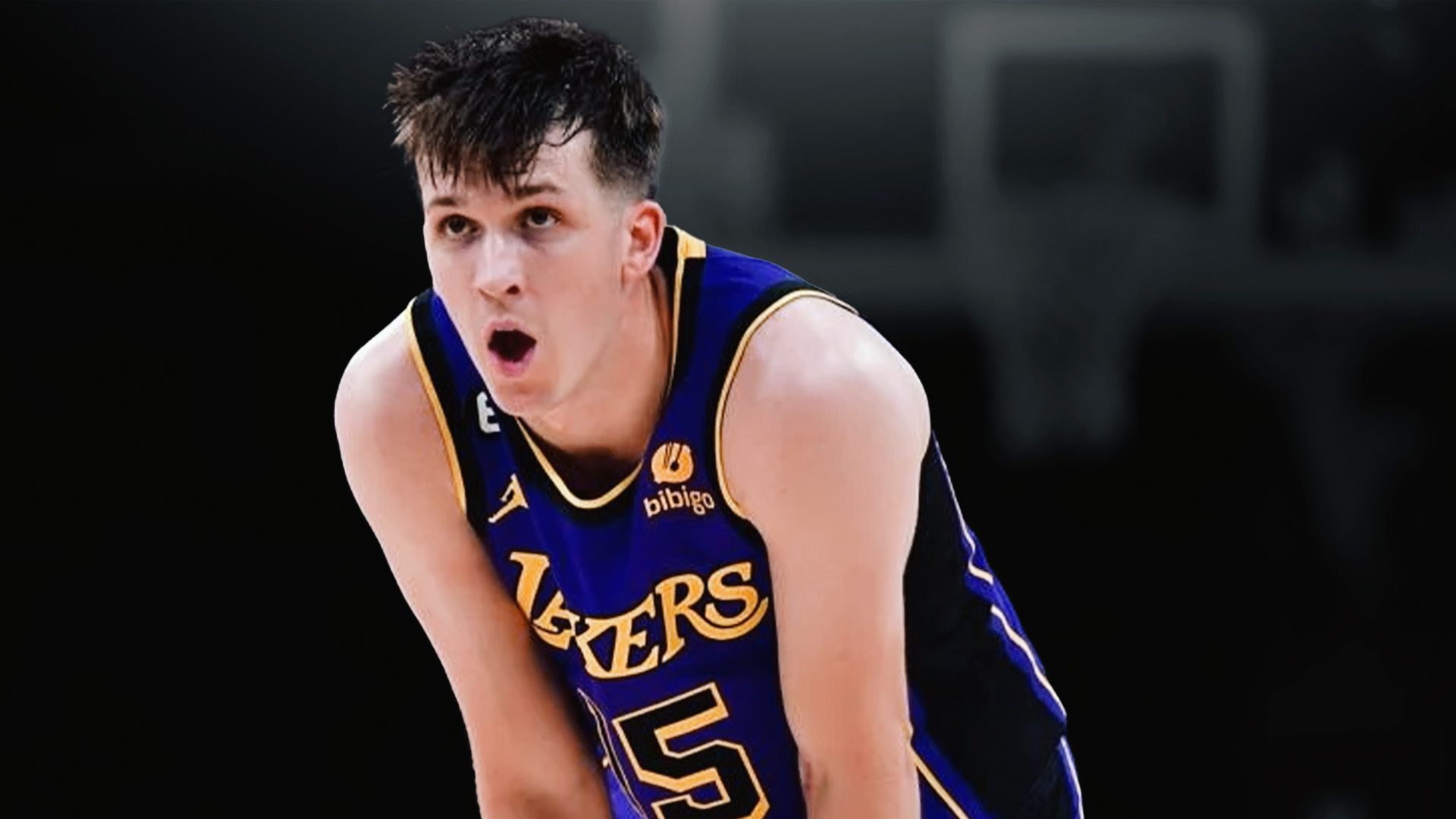 A poll of NBA players shows that Lakers guard Austin Reaves was among the top 12 most overrated players in the league.
The poll was conducted anonymously, so players could tell The Athletic what they truly think.
54 of those players voted in the "Who's the most overrated player?" question and Reaves received 3.7 percent of the vote share.
At the same time, he also received 2.1 percent of the vote share in the "most underrated" category, where 97 votes were recorded.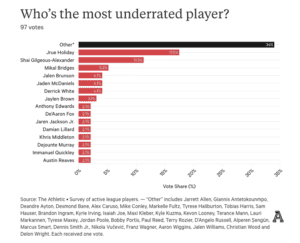 So it seems Reaves' opponents and teammates alike are divided on how they feel about the young man.
The results were released just days after Reaves put on a clutch performance against Memphis in their Game 1 series win on Sunday.
The 24-year-old finished his first ever playoff game with 23 points, four assists, three rebounds, one steal, and one block on 77.9 percent true shooting.
In the fourth, Reaves went 5-for-5, including a nine straight points run late in the quarter.
After the game, LeBron James even credited the win to players like Reaves, Rui Hachimura and D'Angelo Russell, telling reporters: "It was our supporting cast that won us the game tonight."
Maybe Reaves' confident displays, like when he scored and yelled "I'm HIM" in the win, doesn't sit well with other players, considering he is an undrafted second-year guard.
'I'M HIM"

Austin Reaves letting the world know 🗣 pic.twitter.com/9y15iGbAh0

— SportsCenter (@SportsCenter) April 16, 2023
In the regular season, Reaves averaged 13.0 points, 3.4 assists and three rebounds per contest. He also shot 39.8 percent of his 216 three-pointer attempts and made 86.4 percent of his 265 free-throw attempts.
No matter how other players feel about him, there is no denying he has been a key driver in the Lakers' success this season and will certainly prove valuable if they enter a deep playoffs run.