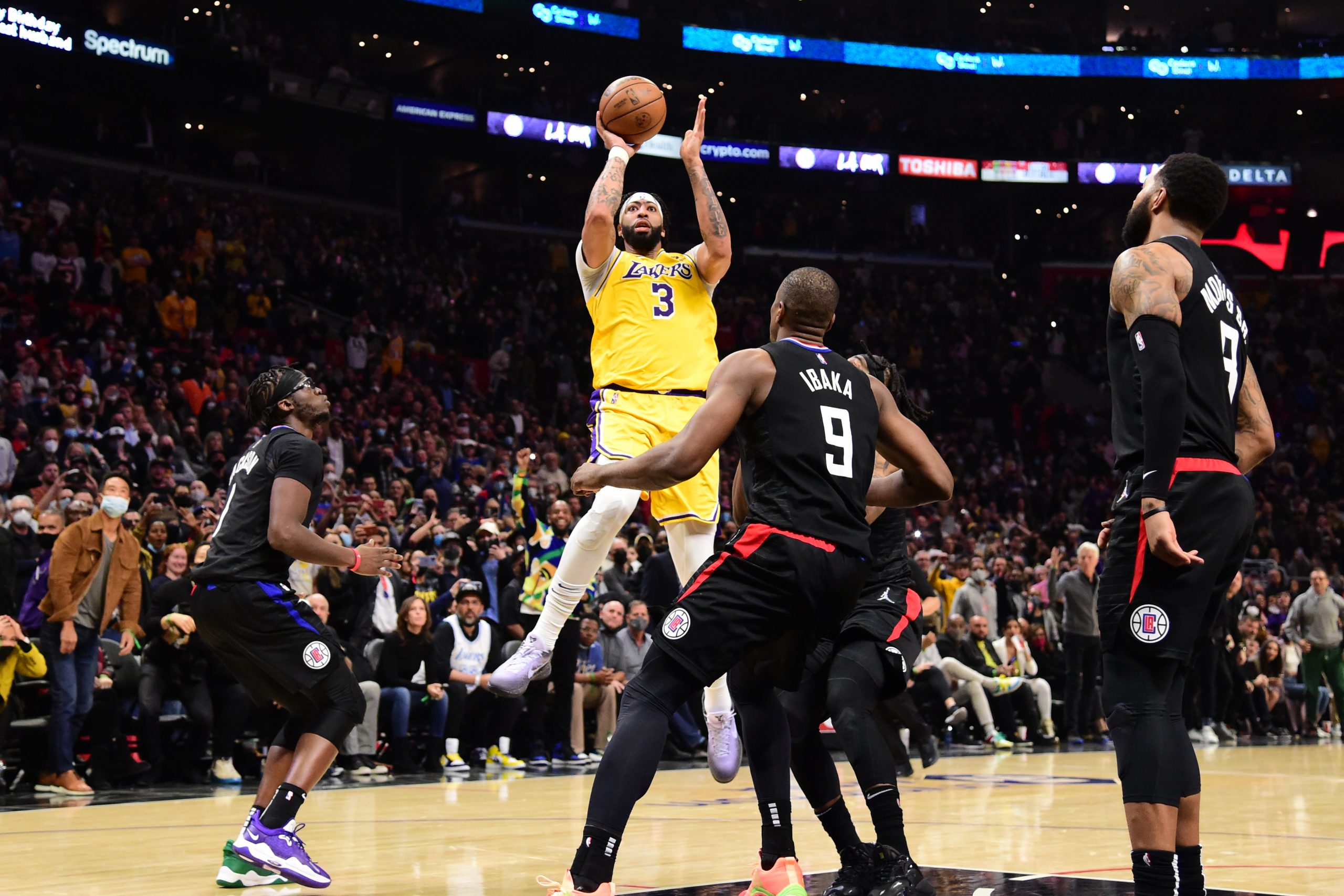 Thursday couldn't have been tougher for Anthony Davis and the Lakers. Not only did the Lakeshow drop a 111-110 decision to the Clippers, but the Brow was also looked over for All-Star weekend too.
Davis learned that League's 30 coaches elected not to vote him in as an All-Star alternate Thursday evening. The Lakers (25-28) have lost four of their past five games, and have had their future Hall-of-Famers, LeBron James and Davis, in and out of their lineup. Carmelo Anthony recently went down with a hamstring strain as well.
"I kind of figured I wasn't because of the amount of games that I missed," Davis said per NBA.com.
Davis has missed 20 games for an MCL sprain (17 )and a sore left knee (two) and a sore wrist (one). Davis also missed a game due to non-COVID-19 flu-like symptoms. With all the durability issues Davis has experienced, it only makes sense that he would miss the All-Star weekend for the first time in his career. AD is an eight-time All-Star.
The fact that the coaches left Davis and Russell Westbrook off the All-Star roster was a surprise to Lakers Coach Frank Vogel. He also blamed the snubs on their win-loss record. When the Lakers acquired Westbrook in a blockbuster trade over the summer, the proud franchise believed that their newly formed Big 3 of Davis, Westbrook, and James would dominate the League and make them frontrunners for the '22 NBA Finals.
Instead, the Lakers are a middling bunch despite acquiring various All-Stars last summer. They're currently fighting just to make the playoff spot, and are more likely to appear in the Play-In tournament instead of competing for a top seed in the always-loaded Western Conference. As of Friday, the Lakers are just 1.5 games behind the Clippers for the eighth seed of the playoffs.
"Uphill battle for us," Davis said.
"We need every win we can get right now," Vogel said. "So that's what is needed of him. If he plays that way when we're whole, obviously we won a championship with him with that level of determination."
This season, Davis has averaged 23.6 points and 9.9 rebounds while shooting 52.4 percent from the field and a paltry 17.5 percent from deep. Davis has also accumulated 17 double-doubles. When healthy, he's been able to show flashes of the player that was considered top-5 in the world and a future MVP.
Since Davis' return from his injury, he has averaged 25.2 points on 53.8% shooting on 10.2 rebounds. He has posted three 30-point games, including two consecutive outings against Portland and the Clippers. The Lakers look to get back on track against the Knicks on Saturday.