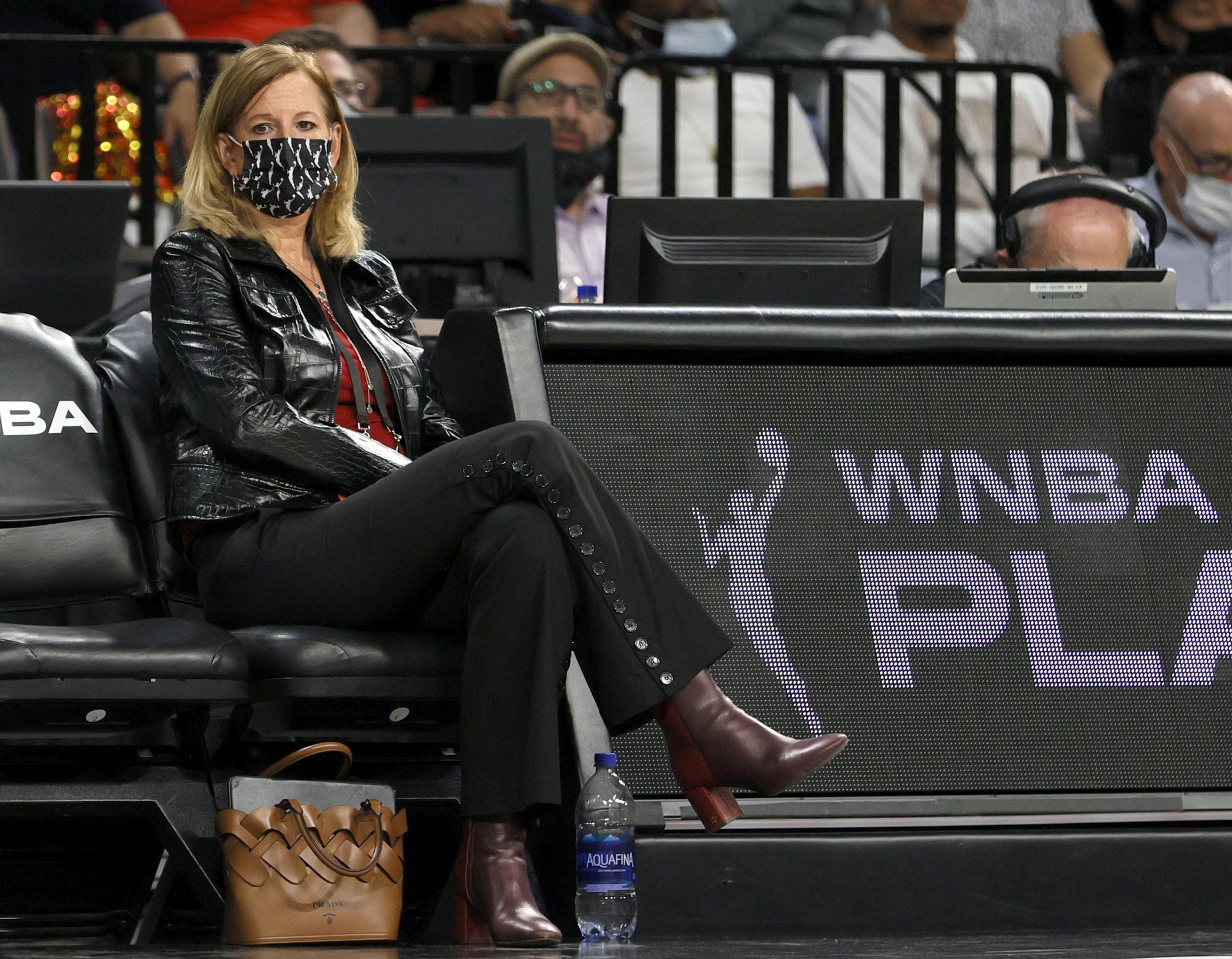 According to multiple reports, the WNBA has closed in on a record $75 million in funding, the largest-ever capital raise in women's sports property per the League.
Front Office Sports reported that the proceeds will help drive marketing, brand elevation, and future growth. The W receiving such a large infusion of funds could lead the League to address issues recently raised by Liz Cambage and Skylar Diggins–Smith, two players who have pointed out the disparity in salary between players and coaches and have spoken out about the historic issues the WNBA has with their travel accommodations.
The WNBA has announced a $75 million capital raise — the largest-ever for a women's sports property.

It's the first time the WNBA has raised money from investors, each of whom will receive equity in the league.

Proceeds will drive marketing, brand elevation, and future growth. pic.twitter.com/vbDUxENNAV

— Front Office Sports (@FOS) February 3, 2022
The groundbreaking funding was raised by Nike, Condoleeza Rise, Laurene Powell Jobs, Pau Gasol, Joe and Ciara Tsai, Michael and Susan Dell, Swin Cash, and Baron Davis per Front Office Sports.
"Women's sport is one of the best investments, with great potential to impact and grow the next era of basketball," said Sonja Henning, Nike's vice president of league partnerships in North America per Bleacher Report. "Nike has always been more than a sponsor with the WNBA—we're a strategic partner."
When the WNBA finished it's 25th season, it just came off seeing a remarkable rise in viewership due to television rights deals with ESPN. The Worldwide Leader in Sports announced that TV ratings for the playoffs hit their highest mark since 2014. Regular-season viewership was up 49 percent in 2021 compared to 2020.
The League has also grown to due to their growing presence on social media and for their standing on social justice issues, playing a key role in former Atllanta Dream owner Kelly Loeffler selling her stake in the team and losing the runoff election for Georgia senator to Ralph Warnock.
The WNBA kicks off it's next season on May 6.