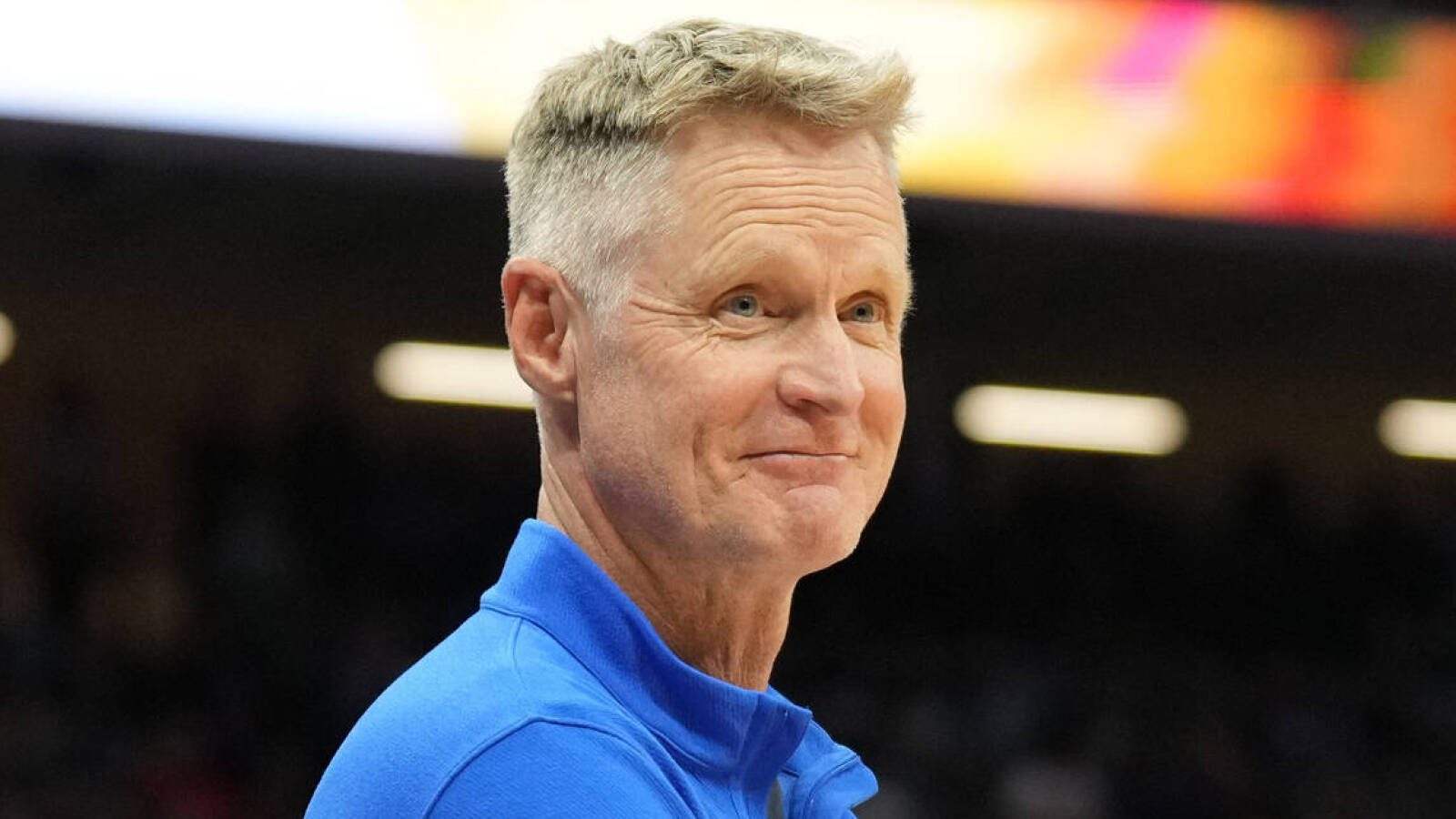 Golden State Warriors coach Steve Kerr returned to Cairo, Egypt, as part of the NBA and FIBA Africa's Basketball Without Borders camp.
It was Kerr's first visit to Cairo in 35 years.
"I wanted to come to Cairo [for BWB]. I haven't been back here since 1985," Kerr told ESPN. "I brought my wife, my daughter, her husband… It's great to be visiting Egypt again, and doing so while coaching and being a part of BWB made it a perfect trip."
Kerr attended Cairo American College for three years while living in Egypt.
"I had a chance to visit the [CAC] campus a couple of days ago and go talk to the school teams, boys' and girls' teams, visit some of the coaches and the teachers, so it was a great experience."
Kerr, 56, was born in Beruit, Lebanon, and his father, Malcolm Hooper Kerr, was killed during a terrorist attack in Beruit in 1984.
Kerr has cited his father's death as the motivation for his stance against gun violence.
Five head coaches, Chauncey Billups with the Portland Trail Blazers, Wes Unseld Jr. with the Washington Wizards, Chris Finch with the Minnesota Timberwolves, and Willie Green of the New Orleans Pelicans, attended BWB Africa this year along with Kerr.
The Warrior's coach won his fourth title in seven years last June as Golden State defeated the Celtics 4 to 2.
Kerr has a total of nine titles between coaching the Warriors and playing for the Chicago Bulls and San Antonio Spurs.