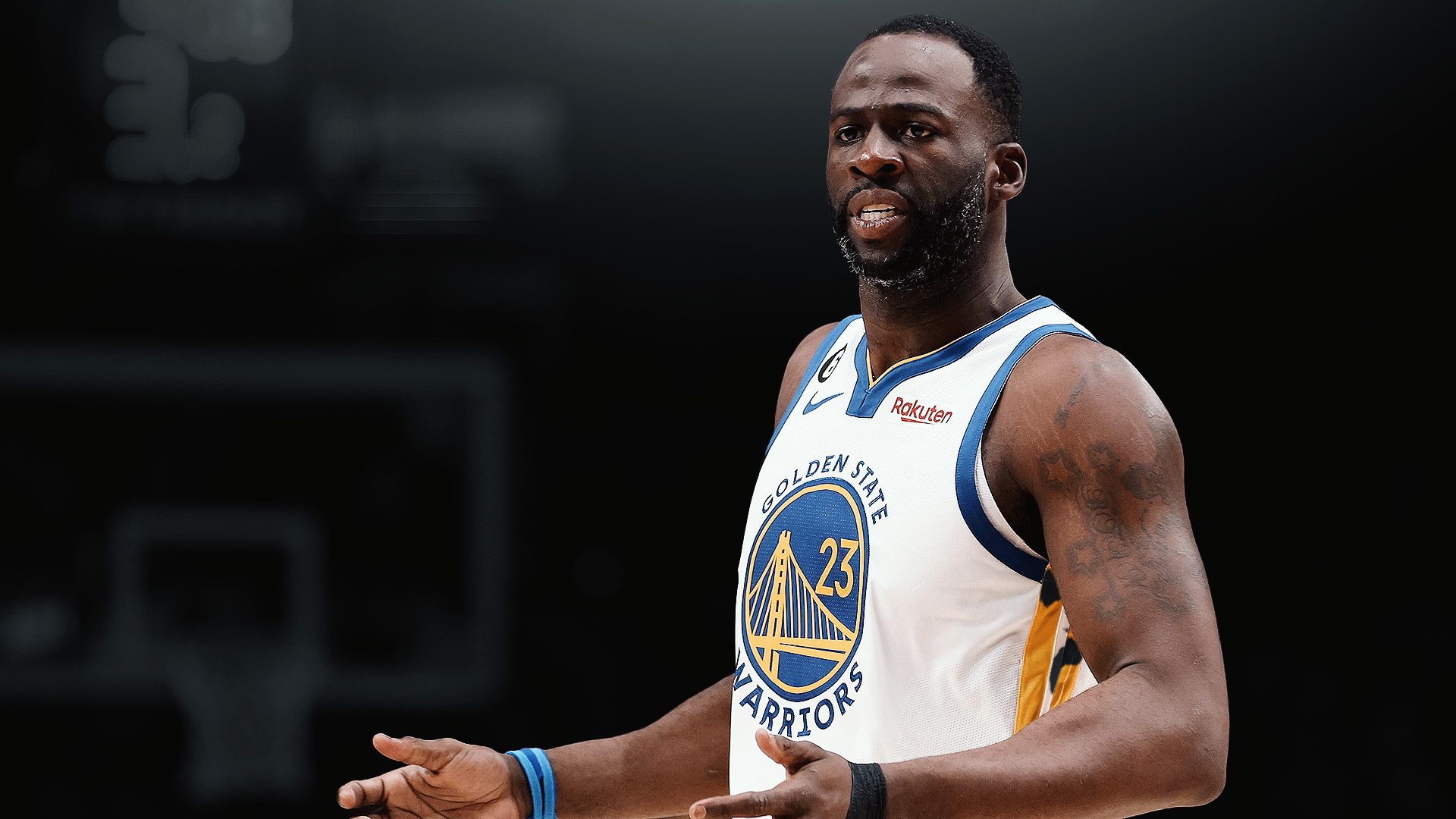 When Draymond Green was suspended for a Game 2 stomping incident on Domantas Sabonis, everyone waited with bated breath to see how the most outspoken man in the NBA would respond.
But there were strangely limited reactions on his social media accounts.
Green usually has something to say about to the biggest news events in the league and after the game he defended himself to reporters, explaining he isn't that flexible and that he had nowhere else to put his foot.
He did put up an Instagram story and said there was nothing wrong with the play, calling it a "solid basketball play" but that was about it.
"Nothing wrong here. Solid basketball play!!"

Draymond Green on Domantas Sabonis' grabbing of his leg that led to his flagrant 2 and ejection in Game 2 👀 pic.twitter.com/Up6RnaXB1I

— ClutchPoints (@ClutchPointsApp) April 18, 2023
It seems that Warriors general manager Bob Myers is the reason why Green has been mostly silent on the incident thus far.
"All I said to Draymond was 'Whatever you to say, don't say it tonight'," Myers said. "That's all I told him. Sometimes he listens to me, sometimes he doesn't.
"I'm always one to tell someone to sleep on a reaction, so..and as far as I know he hasn't said anything yet but I'm sure he will."
Myers was then asked how he felt about what happened:
"I feel bad because we lost the game, you know, that's what I feel. These things are big parts of winning and losing but having been in a lot of situations just obersving as a general manager…playoffs there's all kinds of things. I mean I've seen him suspended in the finals game so this stuff happens…I can't do anything about what happened and now it's about putting our energy into the game really."
The Warriors desperately need a win in Game 3 on Thursday, April 20 against the Kings. It is on their home court which definitely helps and tip off is at 10:00PM ET.
The Chase Center is also banning all Kings fan's cow bells so that they don't put Golden State off.
🚨 𝐊𝐢𝐧𝐠𝐬 𝐟𝐚𝐧𝐬 𝐠𝐨𝐢𝐧𝐠 𝐭𝐨 𝐂𝐡𝐚𝐬𝐞 𝐂𝐞𝐧𝐭𝐞𝐫:

Cowbells will not be permitted at Chase Center. Any fan carrying a cowbell will be directed to the outdoor bag check location, where they can check their cowbell and retrieve at the conclusion of the game.

— Sacramento Kings (@SacramentoKings) April 19, 2023