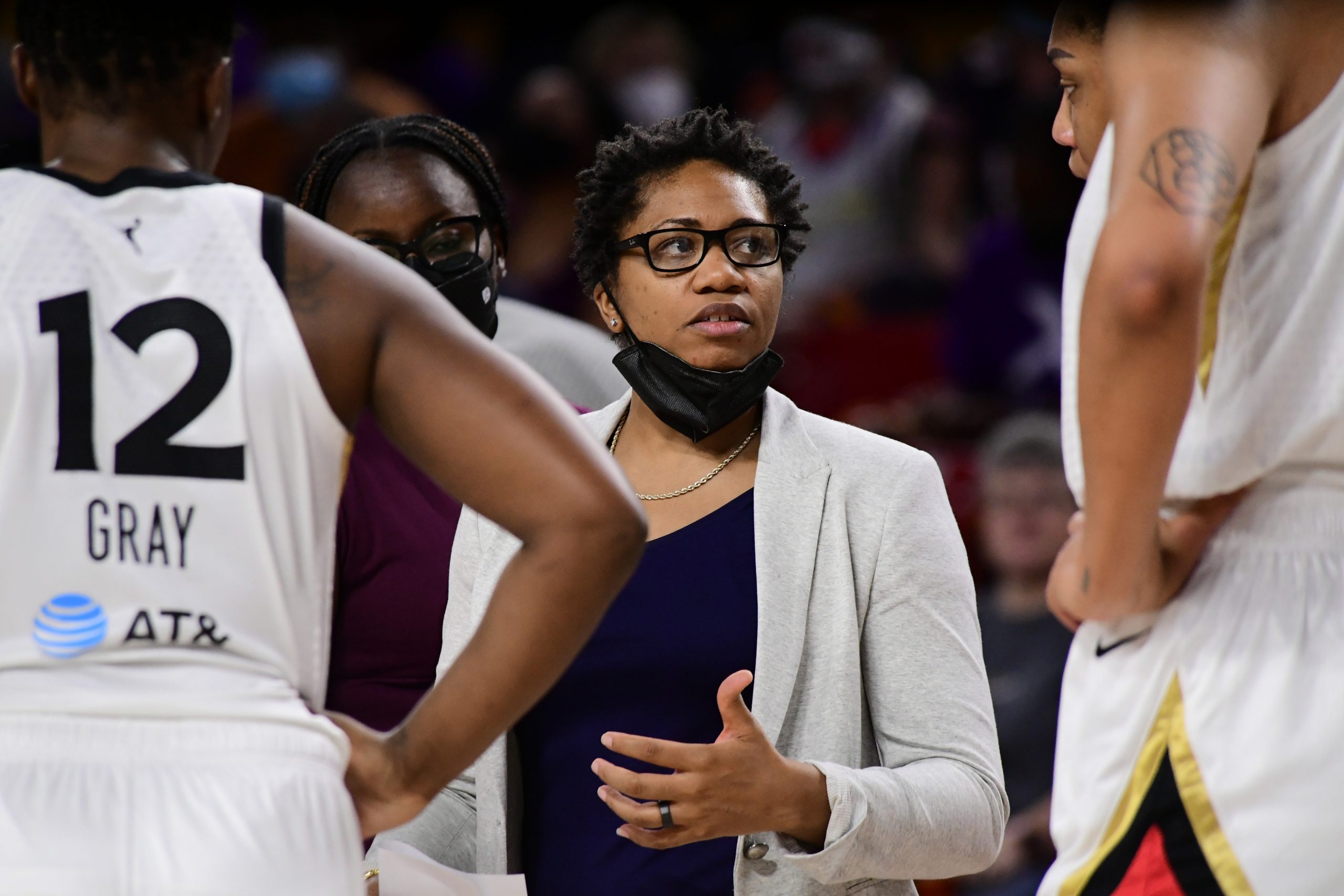 In an attempt to bring stability to their franchise, the Atlanta Dream announced on Tuesday that Tanisha Wright will be the new head coach.
"It's an honor to be chosen as head coach for the Atlanta Dream, and I'm excited to play a role in building a successful organization centered around the player experience," Wright said in a statement.
"I have been part of championship teams and understand what it takes to win in this league. I look forward to bringing my talents to this franchise and helping the Dream achieve success."
Wright spent two seasons with the Las Vegas Aces as an assistant coach before taking the job in Atlanta. Under head coach Bill Laimbeer, she saw great success, helping lead the Aces to the WNBA Finals in 2020 and the to the semifinals this season.
"Obviously winning is the peak, but I think a lot of people forget about the journey and the process," Wright told SLAM and the Black Coaches Association. "Everybody wants to win, but what are you willing to do to win? The biggest thing I want out of this season is for the girls to really fall in love with the process and what it takes to be a champion, not just being a champion, because what it's all about, like, that's where those emotions come out when you win a championship because you know what [you've] done, you know the work that you've put in, everything [you've] done to get to this space."
A former pro player, she also spent 14 seasons in the WNBA—from 2005 to 2019–winning a championship with the Seattle Storm in 2010.
Wright will be joining a franchise that went 8-24 this season, ranked No.11 in the Eastern Conference.