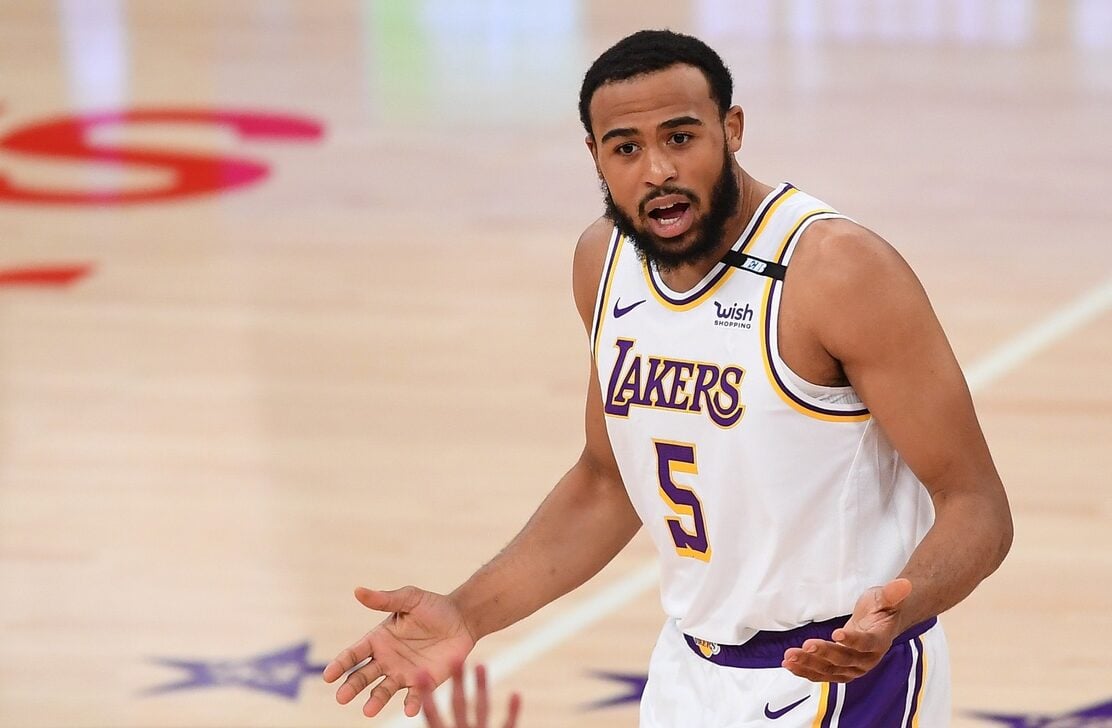 Los Angeles Lakers promising swingman Talen Horton-Tucker has returned from COVID-19 protocols, but could not help his team avoid another blowout loss vs the Phoenix Suns.
Prior to the game, THT and Dwight Howard cleared the health and safety protocols and were available to play against the Suns.
Horton-Tucker scored just three points to go along with two rebounds and an assist while shooting 1-for-13 from the field. After the game, the young guard attributed his performance to being isolated and away from basketball last week.
(via lakersnation.com)
"First game back, I didn't play to the best of my ability. Being out for that week I feel like it kind of stops you for a minute," THT said.
I was trying to build some momentum back going into the last few games and then you get hit with the protocol and you kind of got to sit at home and be isolated by yourself for the whole week and not touch a basketball, not do anything.
Yesterday was my first day out of the protocols and really today is my first official day, but just trying to get back into the groove of things and get my rhythm back and catch my legs, my breathing. There's a lot that goes into it."
The Lakers made it clear that they are expecting great things from Talen Horton-Tucker this season. As a starter this season, he has averaged 11.8 points, 4.1 rebounds, 2.8 assists and 1.5 steals in 29.1 minutes per game.