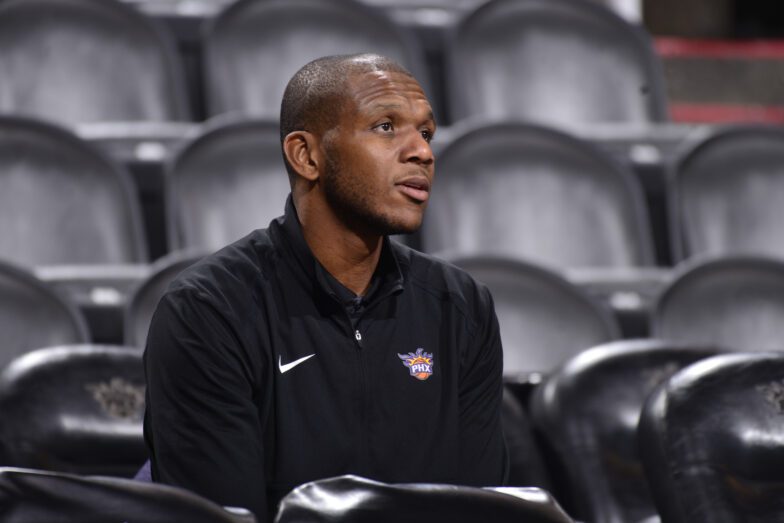 The best team in basketball took another step in securing the position among the elite by signing current Phoenix Suns general manager James Jones to a multi-year contract extension, per The Undefeated.
James joined the Suns in 2017 as president of basketball operations before becoming interim and then the permanent Suns' general manager in 2019.
"I'm just fortunate and I'm extremely grateful to be a part of it," Jones told The Undefeated. "It's more than I could have ever dreamed of to be a part of a team like this, some of the best professionals across sports. And to have the success that we're having, it's so much fun. When you step into this job, you never really know what it'll be like. You hear stories about what it looks like, what the profession looks like, and the arc of a career in the front office or in an organization."
Exclusive in @TheUndefeated: Suns general manager James Jones signed to contract extension. #nba @espn https://t.co/WPq8iO5aYC

— Marc J. Spears (@MarcJSpears) January 25, 2022
Jones is one of 11 Black GMs in the league and was named NBA Executive of the Year last season.
As the Suns' GM, Jones hired coach Monty Williams and brought in veteran guard Chris Paul who took the Suns to the NBA Finals before falling to the Milwaukee Bucks last year.
It was Phoenix's first trip to the Finals since 1993 and the team's third shot at a title since they joined the league in 1968.
"If you have the right mix of people, if you have common goals and you're aligned, it makes working, coming to work every day exciting. It creates an awesome experience for everyone involved. And so that's been my experience since I've been here. It's been awesome," said Jones.
The 41-year-old played 14 seasons in the NBA, including two in Phoenix, before moving into the front office.
The Suns are 37-9, top in the league, and on a seven-game winning streak.