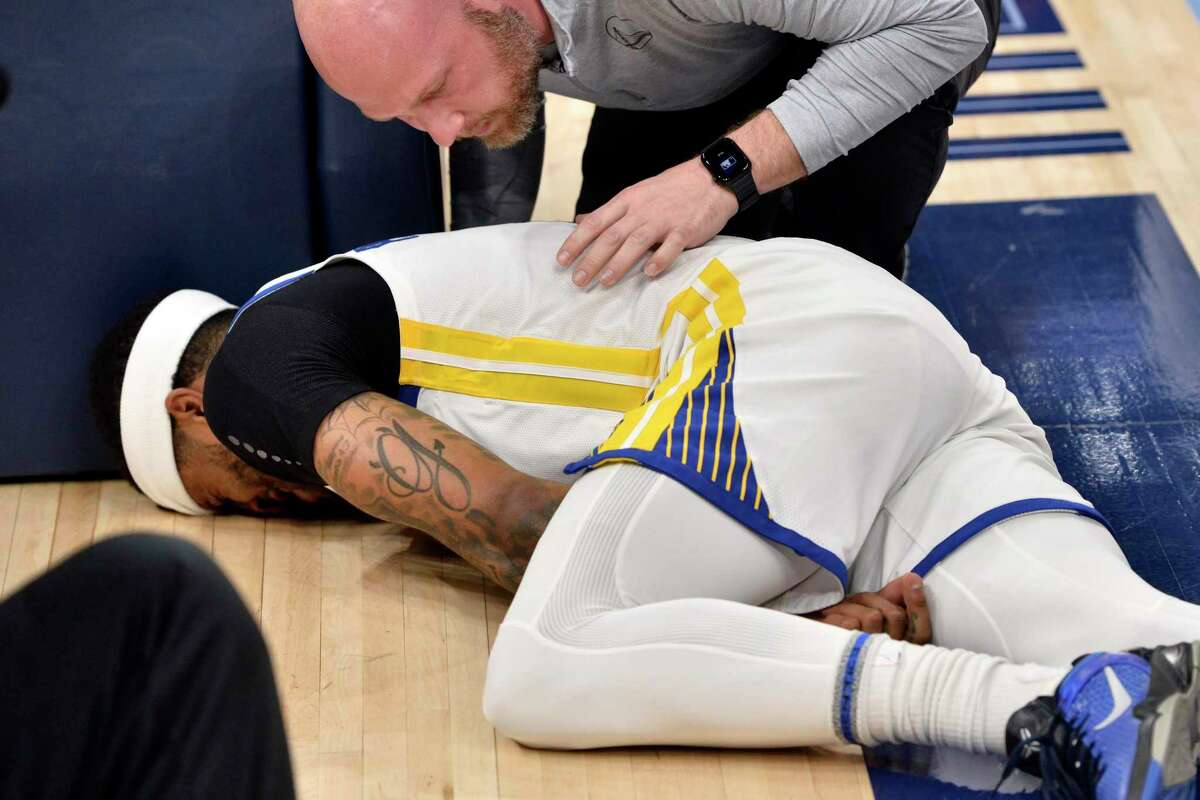 Golden State Warriors coach Steve Kerr didn't hold any punches after guard Gary Payton II suffered a fractured elbow from a hard foul early in the first quarter.
"I don't know if it was intentional, but it was dirty," coach Kerr said following the game. "Playoff basketball is supposed to be physical. Everybody's gonna compete. Everybody's gonna fight for everything. But there's a code in this league. There's a code that players follow where you never put a guy's season, career in jeopardy by taking someone out in midair and clubbing them across the head and ultimately fracturing Gary's elbow."
Down 8-0 at the 9:08 mark, Payton went up for a fast-break layup when he was hit in the head by the Memphis Grizzlies Dillion Brooks, sending Payton to the floor.
Brooks was charged with a flagrant foul 2 and ejected from the game.
Payton was able to shoot his free throws but then headed into the locker room.
An X-ray revealed Payton had a fractured elbow.
He underwent an MRI Wednesday for further evaluation.
According to ESPN's Kendra Andrews, the NBA will speak with Memphis and Golden State before determining if Brooks will be suspended.
The six-foot-three Payton bounced around the league the past five years before having a breakthrough season this year in Golden State.
His standout play in the first round against the Denver Nuggets got him a spot in the starting lineup against Memphis replacing Jordan Poole.
Payton averaged 16.9 minutes per game, coming off the bench for 6.8 points and 2.8 rebounds per game.
But he had huge performances in the Warriors' Game 3 win and later in their Game 5 win, including two big three-pointers down the stretch.
All tied up at one game apiece, the series moves to the West Coast, where the Grizzlies can expect a very unwelcoming crowd at Chase Center.