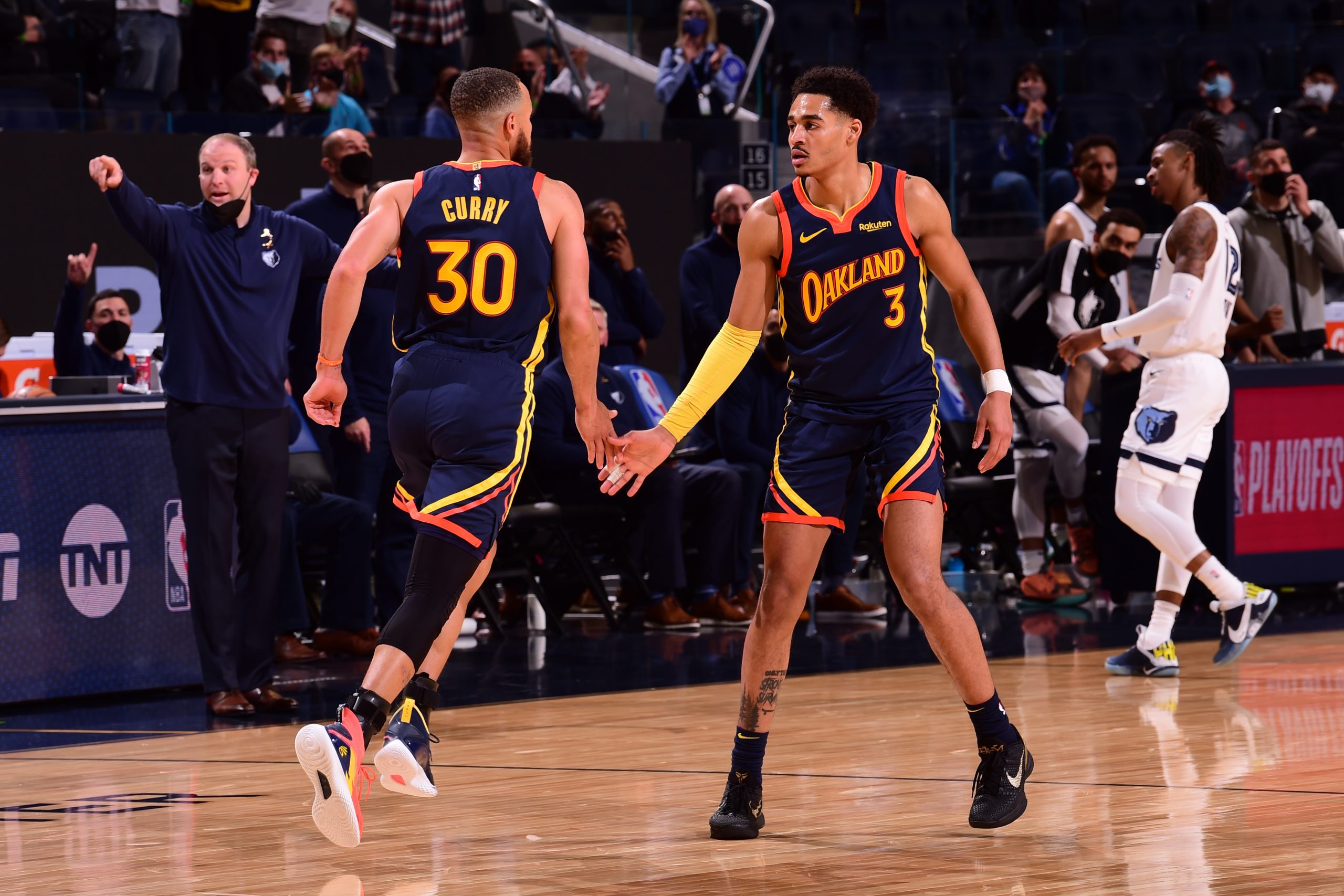 Jordan Poole's performance so far this season has been impressive, as the Warriors' shooting guard has had two 20-plus games. In the Warriors' season-opener against the Los Angeles Lakers, the Warriors' guard was the offensive catalyst and dropped 20 points to help solidify the win.
After Poole struggled in Golden State's 104-101 overtime loss to the Memphis Grizzlies with only nine points and six turnovers, Steph talked about his young teammate after the game via Yahoo Sports.
"Always having a lot of conversations, a lot of feedback back and forth on what it means to be consistent every night," Curry said after the game. "For him, he wants it really bad. He wants to be great in this League. You can see it. But it takes time, and for him, it's understanding that you don't have to press every night, especially when you're on other teams' scouting reports and they are going to try to take you away from your patterns and sweet spots."
The Warriors will play against OKC on Saturday night.