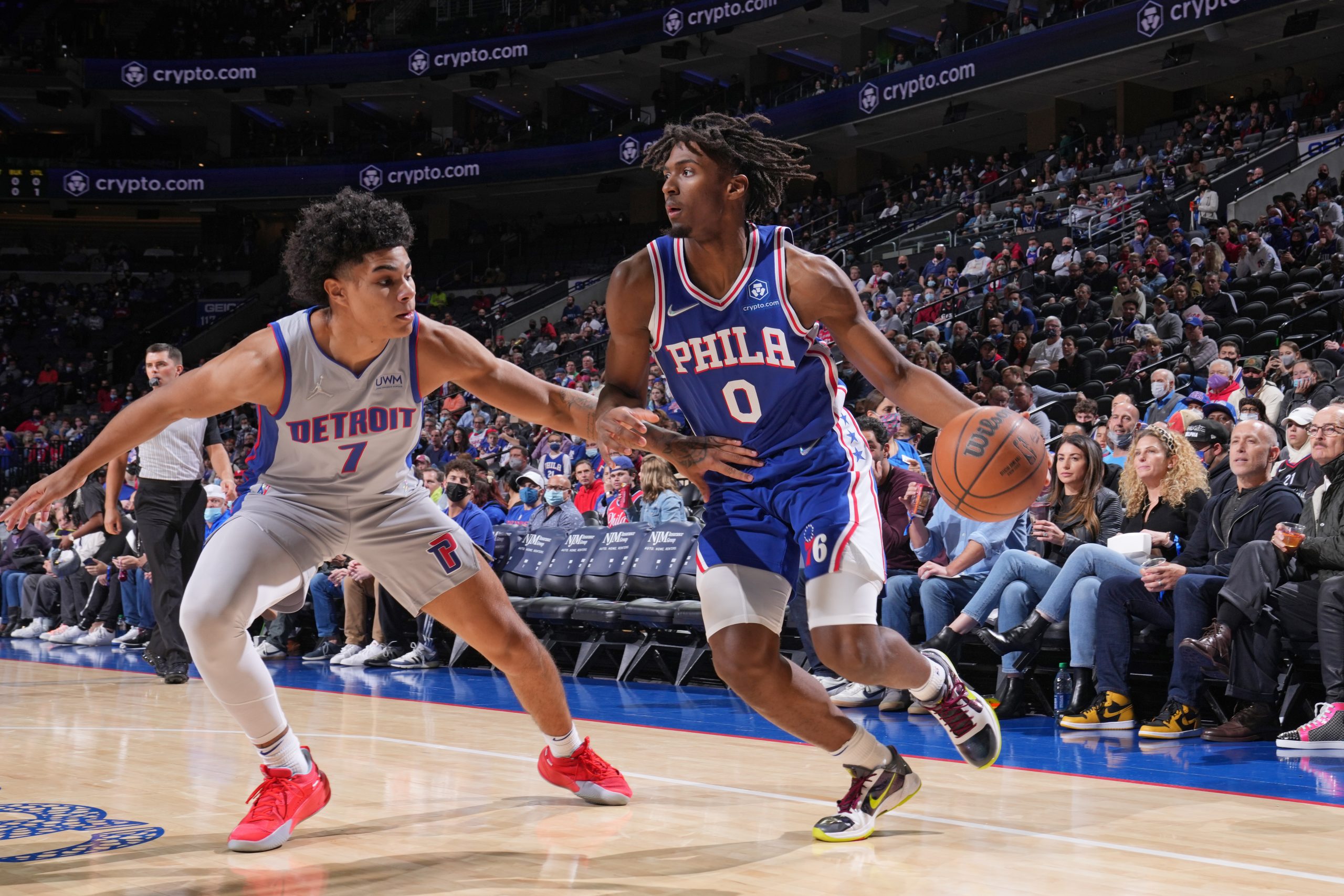 Tyrese Maxey has handled himself very well dealing with the development and learning curve after being placed into the starting point guard role for the Philadelphia 76ers. His progress at the point guard position under the uncertainty of the Ben Simmons situation has been rewarded by the organization.
Sixers President of Basketball Operations Daryl Morey made the announcement that the third-year contract option for Tyrese Maxey has been picked up for the 2022-23 season according to NBA.com.
The extension comes after Maxey's most complete game of the season Thursday against the Detroit Pistons. His 16 point, six rebound, six assist performance was pivotal in Philly's 110-102 victory. He shot a very impressive 6-8 from the floor including two three-pointers.
flawless. @TyreseMaxey 🤝 @Tobias31 pic.twitter.com/HFdq3N7nqf

— Philadelphia 76ers (@sixers) October 29, 2021
Despite Maxey's continuing strides of improving play and new extension, he believes that there is still a lot of work to be done via Yahoo Sports.
"It's just a work in progress," Maxey said. "It's the fifth game, stuff is slowing down. I'm figuring out where guys want the ball, trying to find switches or advantages that work for us. So it's getting a lot better. Like I said the coaching staff and my teammates they've been great. They've been helping me, they've been patient and critiquing me and been hard on me to help me and I really appreciate them."
Maxey has career averages of 8.5 points, 1.9 rebounds and 2.1 assists in 66 games including 13 starts. His career-high of 39 points, 7 rebounds and 8 assists against Denver last season made him just the second 76er rookie to post 35-5-5 numbers in a game.