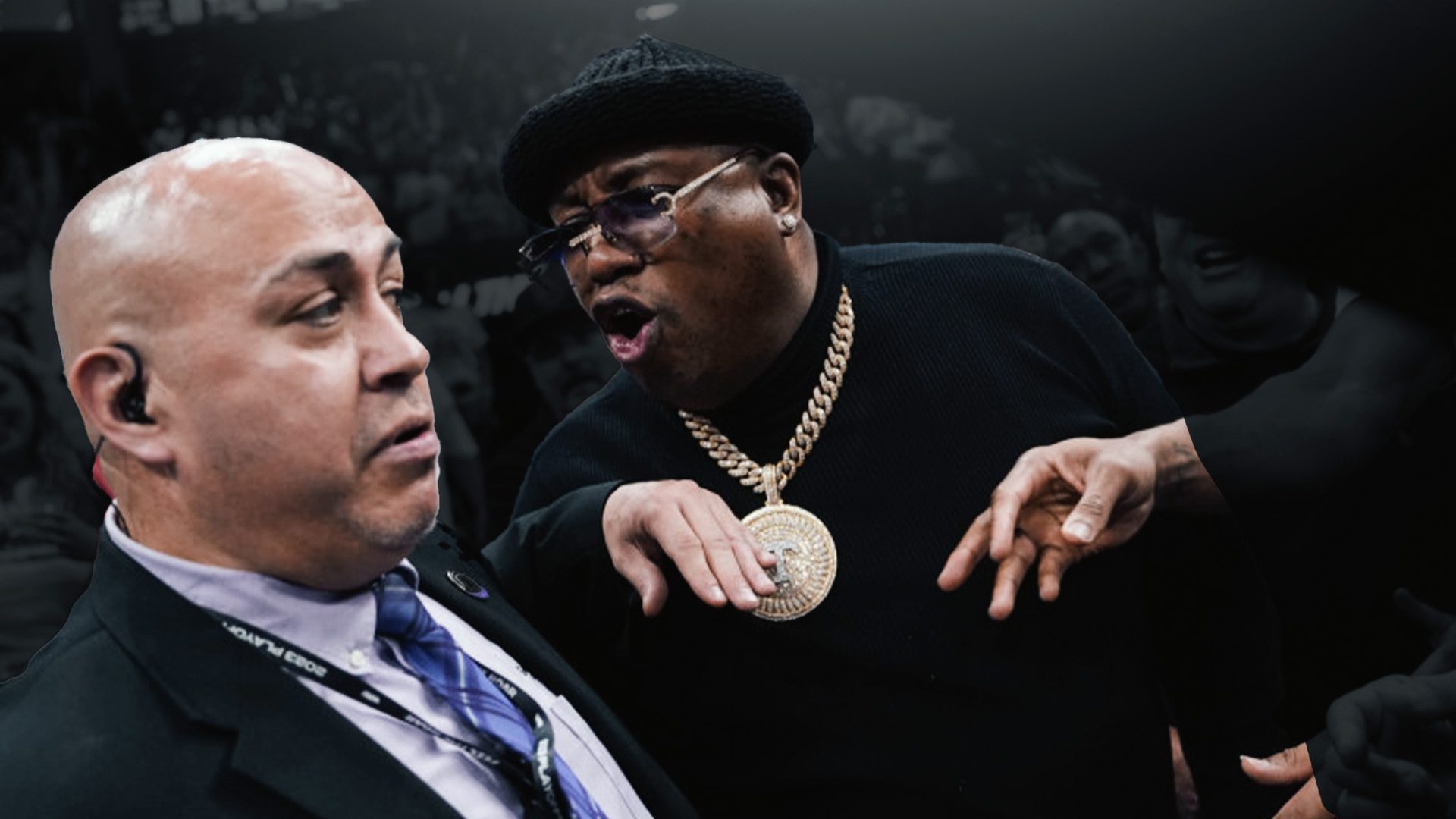 Warriors superfan and rapper E-40 claimed he was kicked out of the Kings Golden 1 Center in the fourth quarter of the playoffs game between Golden State and the Kings, believing it was due to racial bias.
Videos released showed E-40 getting angry as he was kicked out of the game, with Kings fans taunting him.
Rapper E-40 gets kicked out of Kings-Warriors game 👀 pic.twitter.com/XTUQPV147Q

— FootBasket™.com (@FootBasket) April 16, 2023
His full statement is below:
Hip-hop artist E-40 says racial bias was the reason behind him being kicked out of Golden 1 Center midway through the fourth quarter of Golden State-Sacramento on Saturday night and he is requesting the Kings to investigate. Full statement: pic.twitter.com/15Lwl2lJZF

— Shams Charania (@ShamsCharania) April 16, 2023
The Kings have responded to the statement and say they are investigating the circumstances behind E-40's ejection.
"The Sacramento Kings take these claims seriously and are investigating the facts and circumstances regarding the situation, as we do anytime an accusation like this is made," the team said in a statement.
AP have shed light on what may be the real reason behind his ejection:
"A person familiar with the situation told The Associated Press that E-40, whose real name is Earl Stevens, was standing and blocking the view of fans behind him and was given a warning after several complaints. The person spoke to the AP on condition of anonymity because details of the situation weren't released publicly."
"The person said E-40 refused to comply and that security officials for the Warriors and Kings escorted him from his seat."
E-40 is a die-hard Warriors fan and was even part of the crew that visited the White House earlier this season for their championship win last season.
"It's unfortunate," Warriors guard Klay Thompson said. "I love 40. He's been our biggest supporter for years. I hope they right that ship because he deserves to be there by our bench. In my time knowing him, he's always been respectful. He's always been considerate of those around him. Very weird to see, and I hope it's resolved."
Read more: Ja Morant Injury Update After Game 1