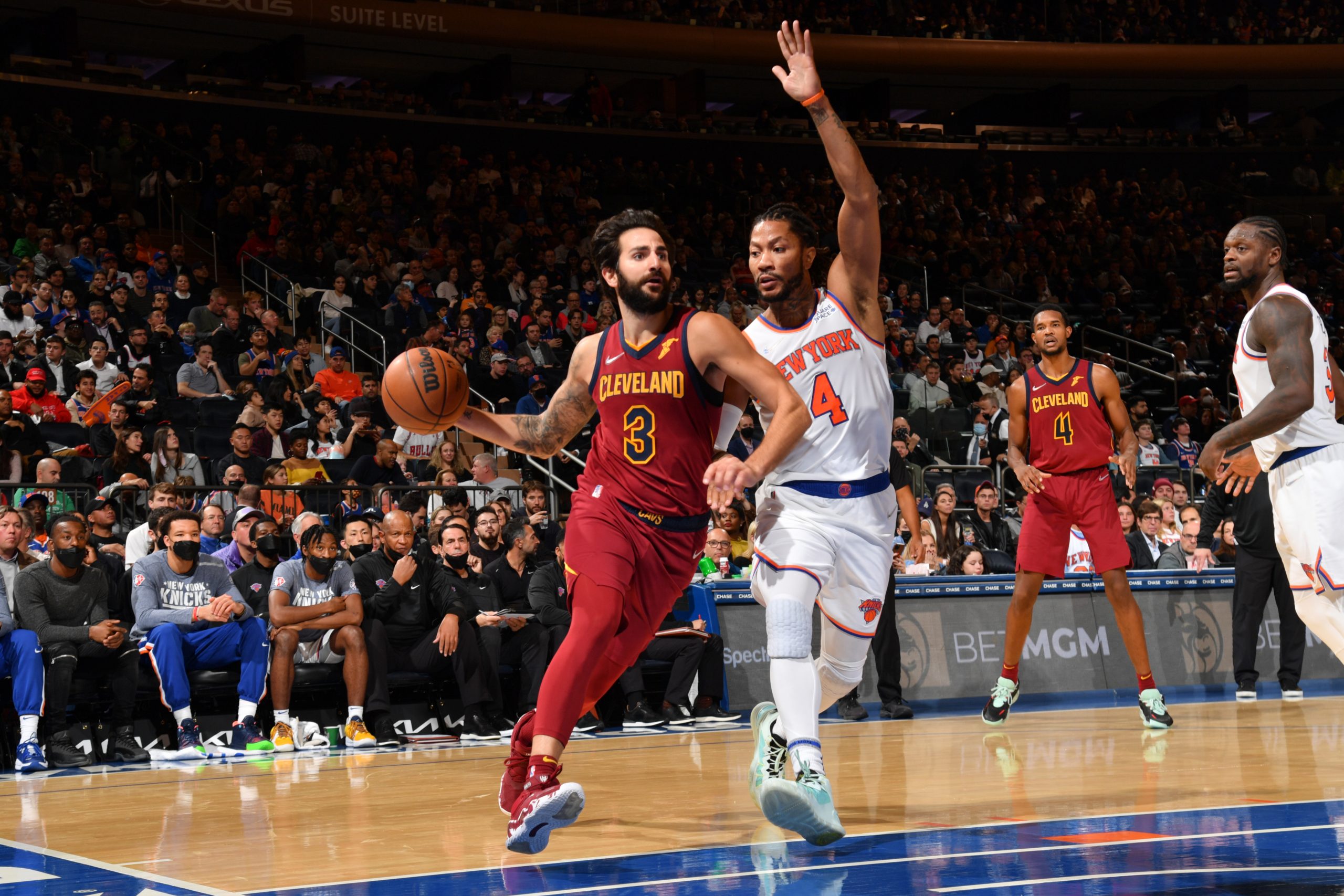 This season's Cleveland Cavaliers team has been full of surprises. The Cavs are pushing for playoff contention to Evan Mobley's stellar start to his rookie campaign to their 7-4 start to the regular season.
Yet in a matchup with the now 6-4 New York Knicks that saw star guard Collin Sexton go down in the first half with a left knee injury, backup point guard Ricky Rubio took over the reins.
Rubio returned in kind, dropping a career-high 37 points off the pine, shooting a scintillating 8-9 from three and 13-19 shooting from the field, casually slicing and dicing the Knicks defense for 10 dimes.
Rubio's 26 second-half points propelled the Cavaliers to their fourth straight win, positioning themselves in 6th in the Eastern Conference standings. According to StatMuse, Rubio became the first player in NBA history to record at least 30 points and 10 assists while making eight threes off the bench.
RICKY RUBIO HAS A CAREER-HIGH 37 POINTS! #LetEmKnow pic.twitter.com/Ma6XebWYXX

— Cleveland Cavaliers (@cavs) November 8, 2021
Rubio's memorable night may have also overshadowed a highlight for Cavaliers fans, Evan Mobley posting possibly his best game to date. In 36 minutes of action, Mobley recorded 26 points, 9 rebounds, and five assists while shooting 11-15 from the field.
With star guard Collin Sexton being sidelined for the near future with a meniscus tear in his left knee, Rubio will have plenty more chances to lift the hearts of Cavalier fans across the nation with a Wednesday matchup against the Wizards.