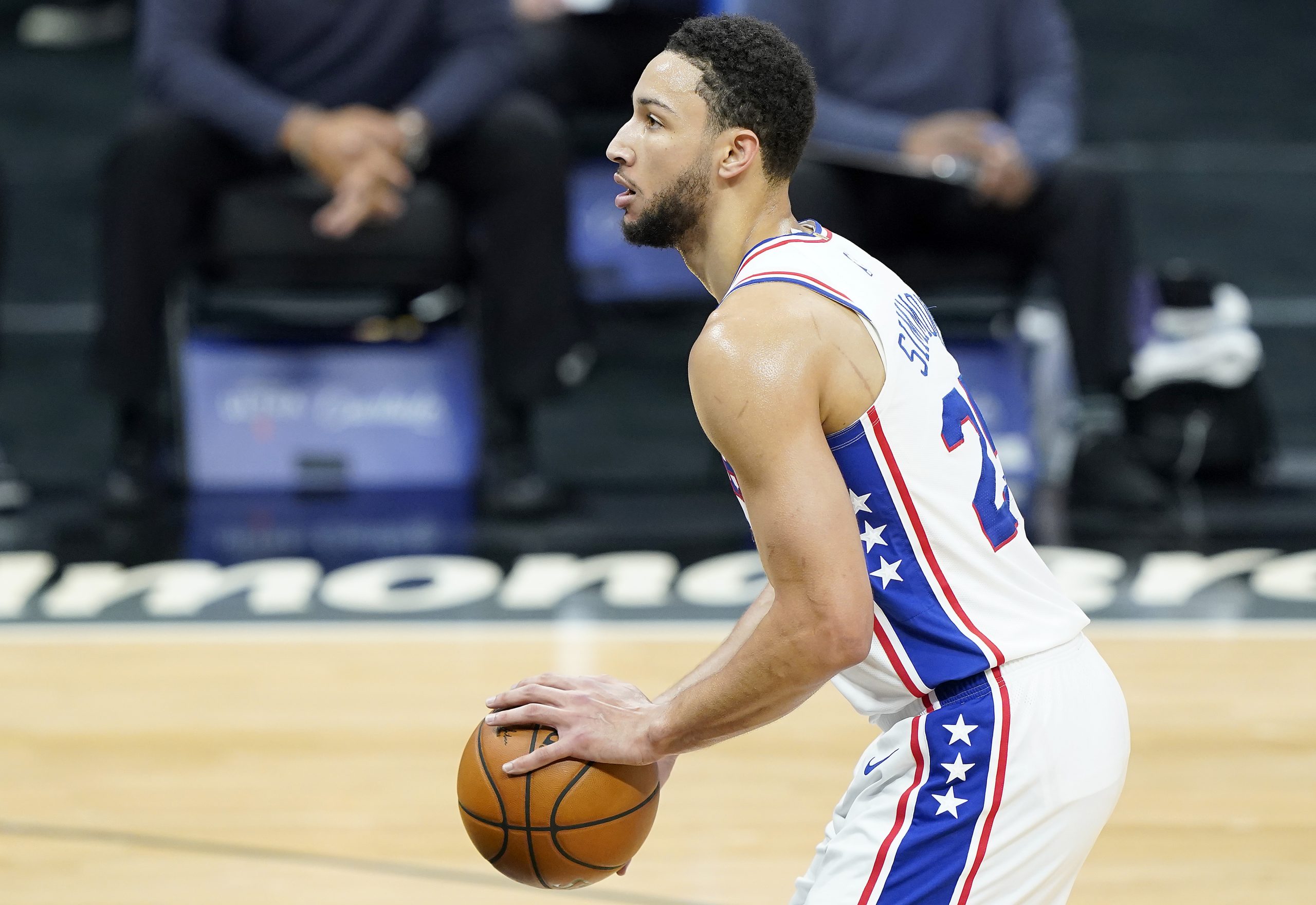 Philadelphia 76ers' Daryl Morey warned everyone that the situation between the team and Ben Simmons was going to go for a long time. Turns out he was not kidding.
The tug of war between Simmons and the Philadelphia 76ers continued this week as the team has reportedly fined their All-Star guard $360,000 after missing Thursday night's game against the Detroit Pistons according to ESPN's Adrian Wojnarowski
Wojnarowski reports that the Sixers will resume the fines until Simmons starts "cooperating" with team physicians on his mental health along with completing other "basketball-related obligations." Sources claim that the Sixers will place Simmons' future salary into an escrow account.
Last month, there were reports that Simmons had met with medical professionals, teammates and head coach Doc Rivers and has expressed that he's not "mentally ready" to play. ESPN reports that since the summer, he has been working with mental health professionals via the NBPA. They also report that while he has shown up consistently to the team's facility for "some daily basketball activity" with specific coaches and teammates, he has reportedly been "unwilling to share information on his course of action in pursuing mental health treatment."
Simmons was runner-up for the NBA's Defensive Player of the Year last year and is a three-time All-Star. His career averages stand at 15.9 points, 8.1 rebounds and 7.7 assists.