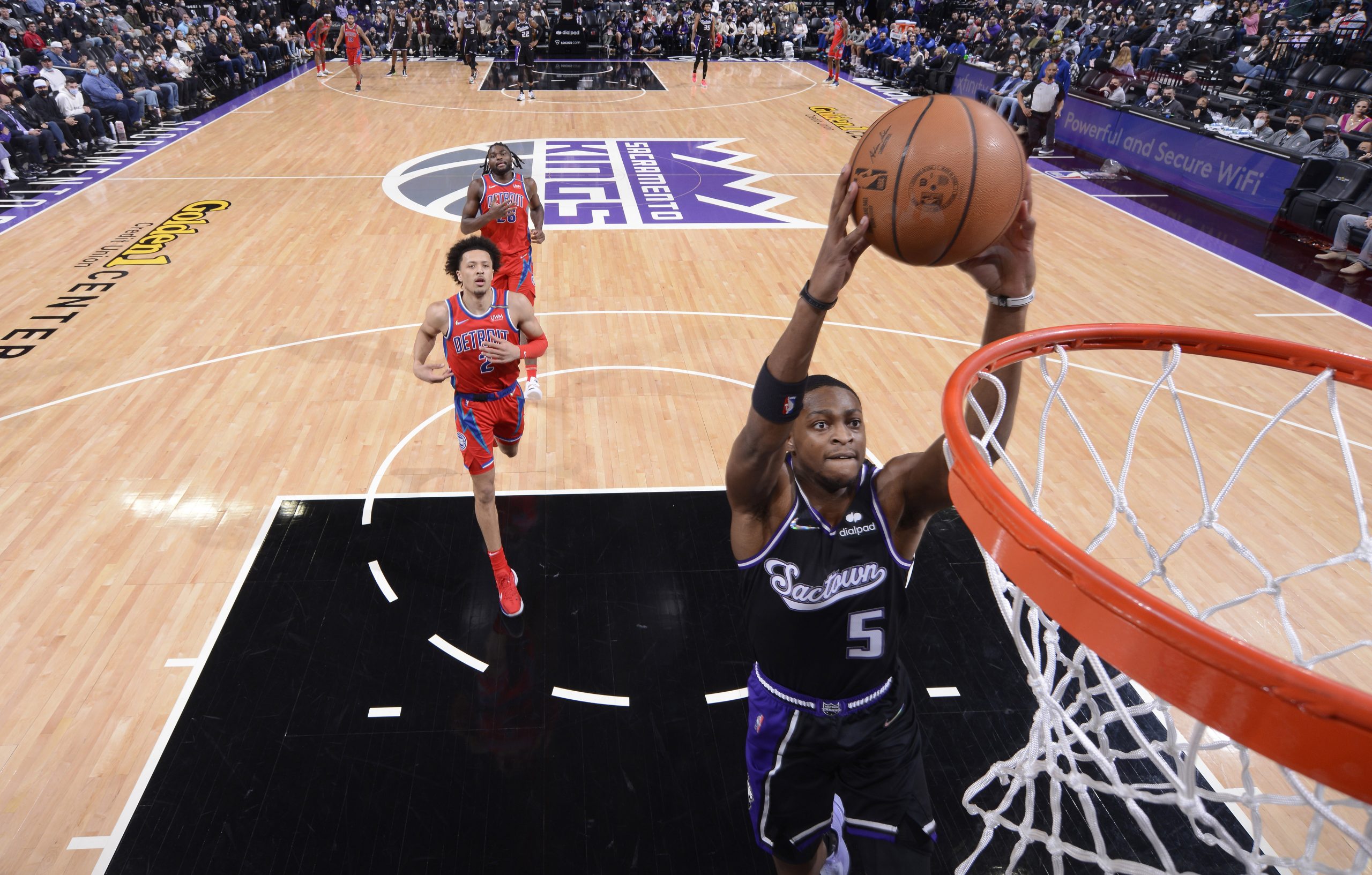 With the 2022 NBA trade deadline less than a week away on Thursday, rumors are heating up that the New York Knicks are pursuing a potential blockbuster deal for Sacramento Kings point guard De'Aaron Fox that may include forward Julius Randle.
ESPN's NBA insider Brian Windhorst had some insight on the rumored news Friday on The Hoop Collective podcast.
"This has been reported elsewhere, but I've heard as well that the Knicks have shown some interest in De'Aaron Fox," Windhorst said. "The player that makes the most sense in that swap is Julius Randle."
Sacramento, who recently took themselves out of the running for a potential Ben Simmons deal last week, still hasn't officially taken Fox off the trading block due to a crowded backcourt that includes Tyrese Haliburton, Davion Mitchell, and Buddy Hield, to name a few.
Fox has been out since January 19 with an ankle injury but has been solid when healthy for the Kings. Fox averages 21.0 points, 5.2 assists, 3.8 rebounds, and 1.2 steals in 2021-22.
Since Randle was voted the NBA's Most Improved Player last season, he has struggled mightily not only with his play but with his relationship with the Knicks fanbase. His thumbs-down gesture caused a controversy that Randle apologized for shortly afterward. His scoring average of 18.5 points is far lower than the 24.1 points per game he scored last season. Randle also averages 9.9 rebounds and 5.1 assists per game.
What makes the trade intriguing is that the contracts match up with Fox in the first season of a five-year, $163 million deal, while Randle's four-year, $117 million extension kicks in next season. With both teams looking to shake up their rosters and two players possibly looking for new scenery, look for this rumor to last up to the deadline.