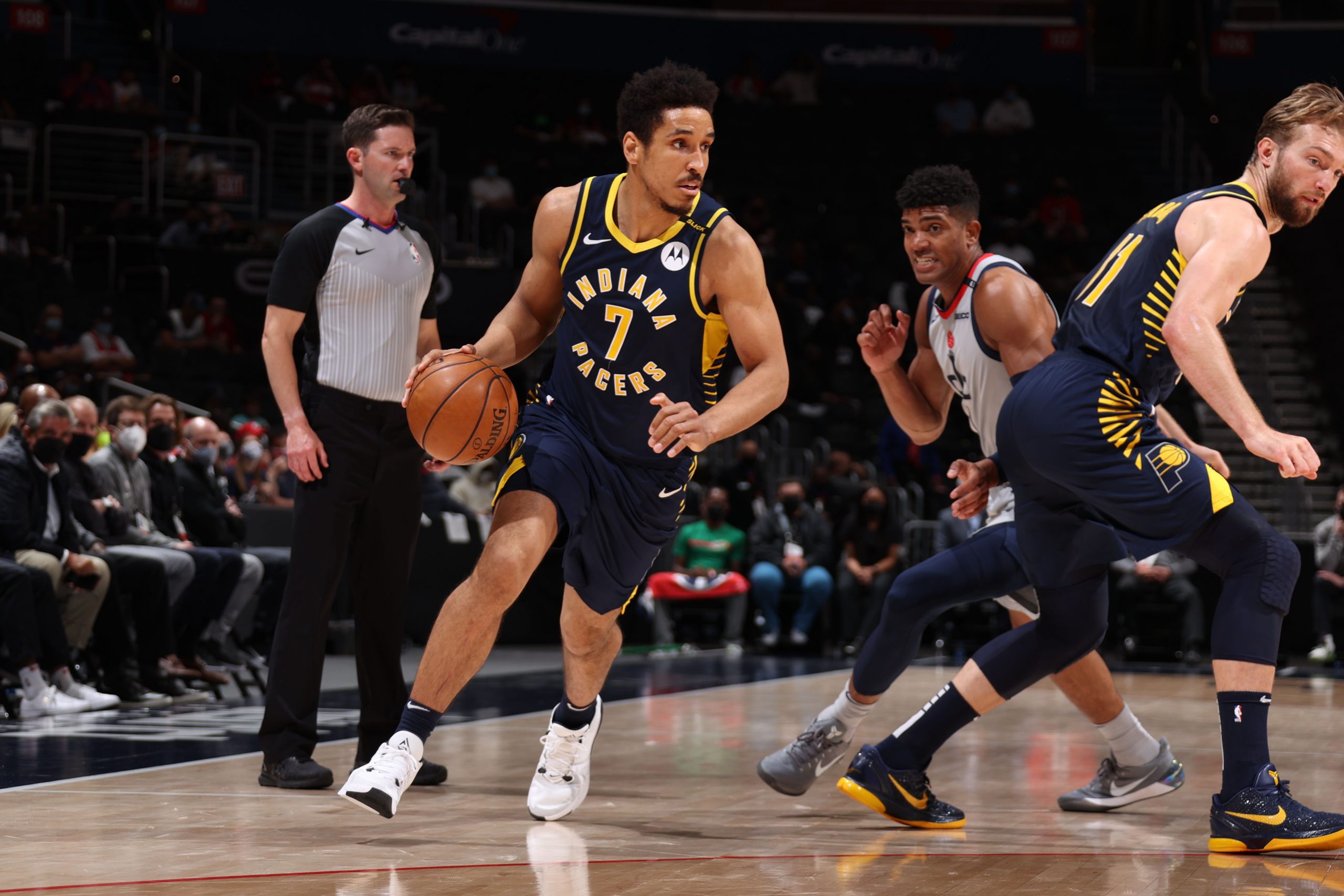 Indiana Pacers fans can exhale now, as ESPN insider Adrian Wojnarowski reports that veteran guard Malcolm Brogdon has agreed to sign a two-year, $45 million contract extension that will guarantee him #89.3 million over the course of the next four seasons.
Perhaps just as importantly, ESPN salary cap expert Bobby Marks notes that due to the length of Brogdon's contract following the extension, Brogdon is unable to be traded this season. This part is especially important as it was a commonly held belief that the Pacers would have to surrender Brogdon in their pursuit of embattled Philadelphia 76ers guard Ben Simmons.
Brogdon, who entered the league at 24-years-old after being drafted by the Milwaukee Bucks in the second round, had a career season in 2021-22.
Averaging 21.2 points, 5.9 assists and 0.9 steals per game while posting a true shooting percentage of 56.1, Brogdon's on-court production and leadership (both in the locker room and in the community) have made him a key part of the Pacers' organization. Frankly, Brogdon's such a savvy and professional figure to help lead the franchise that it's reasonable to assume Indiana's price for the Georgia native also sought to cover his intangible benefits.
In addition, for a franchise always looking to remain competitive, ensuring that Brogdon remains in a Pacers uniform not only allow the team to continue building continuity but it keeps arguably their best scorer lighting it up for their side.