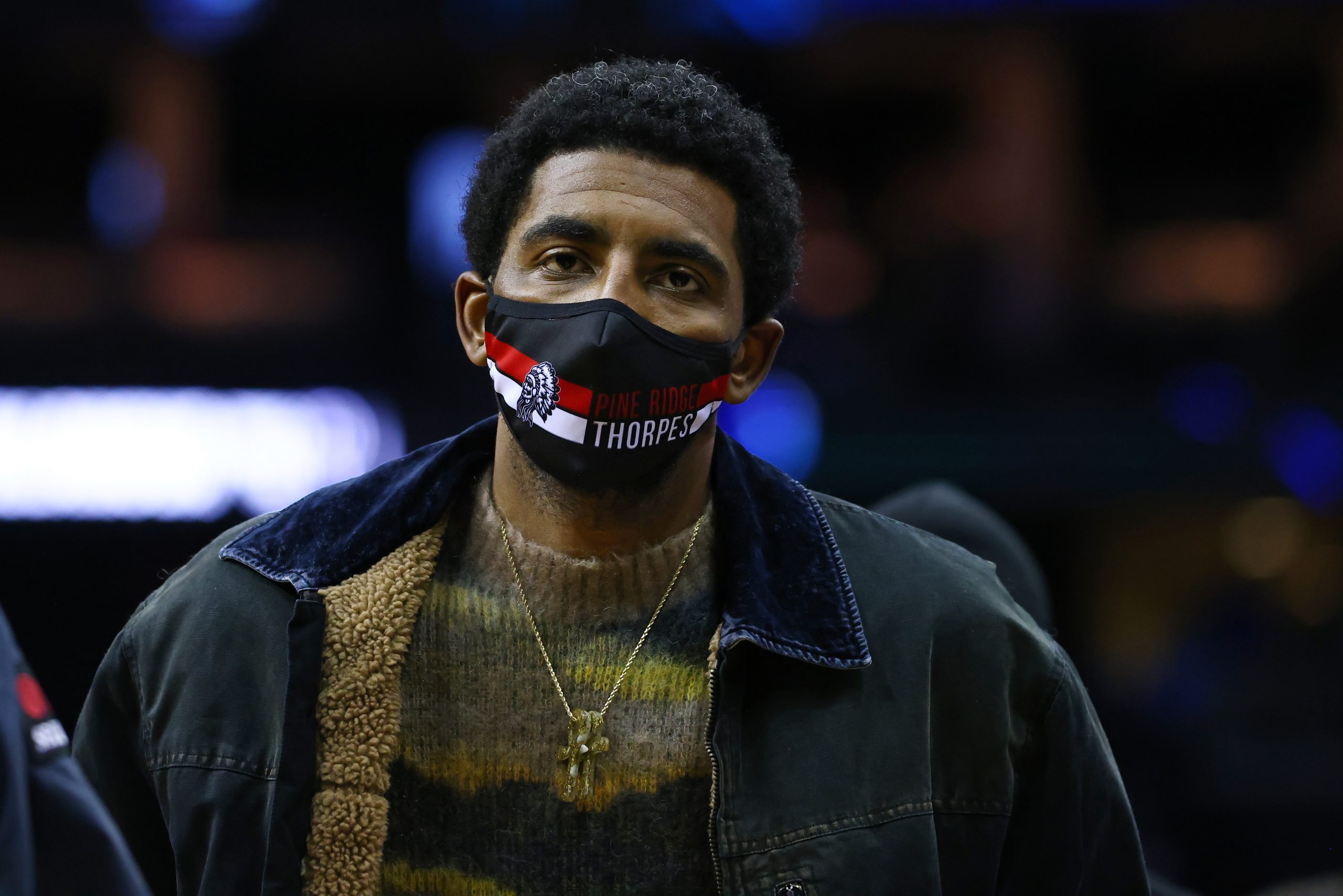 Nets head coach Steve Nash told assembled media that Kyrie Irving is expected to play heavy minutes in his season debut against the Pacers on Wednesday.
While it remains to be seen if Irving will play his typical workload of minutes, 34.9 minutes per game last season, Nash doesn't think Irving's conditioning is at a point where he can play 38 minutes.
"But I think he can play a big chunk of the game. He's played a lot–he's had three of four full court days with the five-on-five, so I think he's capable of playing extended minutes, but not necessarily his customary high 30's."
Irving hasn't played for the Nets to this point due to being unvaccinated, and vaccine mandates in New York preventing unvaccinated New York residents from entering certain indoor facilities, including Barclays Center where the Nets play their home games. Brooklyn front-office officials decided that they prefer that he get vaccinated and be eligible to play as a full-time player.
In the wake of the Nets' COVID-19 outbreak and the recent rise of the Omricon variant forcing over a hundred players into the health and safety protocols, the Nets reversed course on their preference Irving get vaccinated and announced that they would bring Irving back as a part-time player.
With Irving now active along with Kevin Durant and James Harden clearing protocols recently, the Nets are mostly healthy, which should bode well for their chances to contend for a spot in the 2022 NBA Finals. Brooklyn (23-12) is second in the Eastern Conference, trailing the Bulls (25-10) for the number one by just two games.