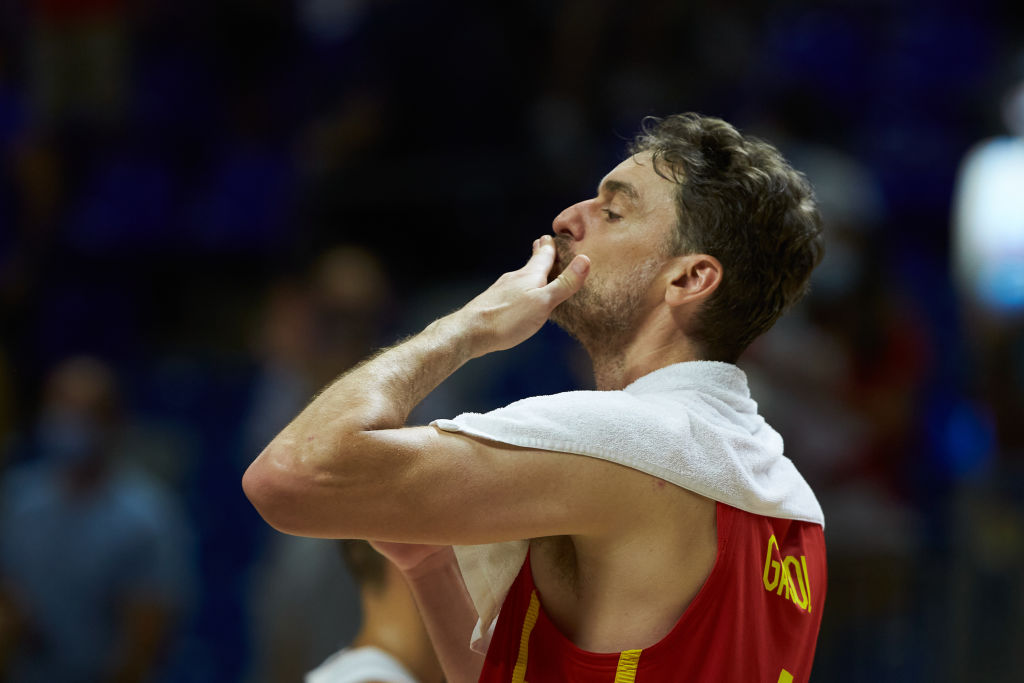 After a 21-year veteran playing career, six-time All-Star and two-time champion Pau Gasol is set to hold a press conference on Oct. 5 where he will announce his retirement from professional basketball and future plans.
Throughout his storied NBA career, Gasol has played on five different teams, averaging 17.0 points per game 9.2 rebounds, and 3.2 assists per game. Ultimately, Gasol would finish in the top-30 players all-time in career rebounds and blocks and the top-50 all time in career points.
Most notably, Gasol was a crucial part of the Los Angeles Lakers' back-to-back NBA championships (2009, 2010).
He has also had a hand in helping lead the Memphis Grizzlies to the playoffs for the first time in franchise history in 2004. Rookie of the Year in 2002, Gasol with the third pick in the 2001 NBA Draft out of FC Barcelona.
Gasol, who spent the last two seasons in Spain, playing for FC Barcelona and the Spain national team, is also known for his international achievements where he has won 11 different medals in FIBA competition.