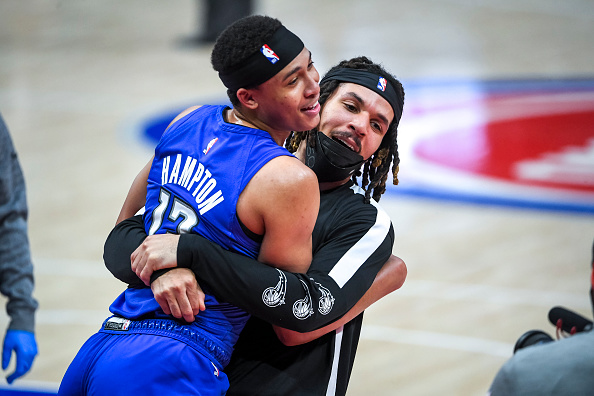 On Tuesday, the Orlando Magic announced that they had exercised their team options on Cole Anthony, R.J. Hampton and Chuma Okeke that will keep the three under contract through the 2022-23 season.
Anthony, a charismatic young guard with a knack for scoring, has appeared in 47 games as a rookie for the Magic, averaging 12.9 points, 4.7 rebounds, and 4.1 assists per game.
He started in 34 games after Markelle Fultz's injury, showing what he can do in a larger sample size.
Hampton, the 24th overall pick in the 2020 NBA Draft, was traded to the Magic midseason as part of the Denver Nuggets' deal for Aaron Gordon.
Notably, Hampton was named Eastern Conference Rookie of the Month for his performance in May, when he was able to average 16.0 points, 7.1 rebounds and 5.6 assists per game on 45.7 percent from the field and 43.5 percent shooting from 3-point range.
Okeke, the 16th overall in the 2019 NBA Draft, averaged 7.8 points and 4.0 rebounds per game last season. He has shown flashes of being a great defensive player and was ranked sixth amongst rookies in steals (Okeke's rookie season was in 2020-21).