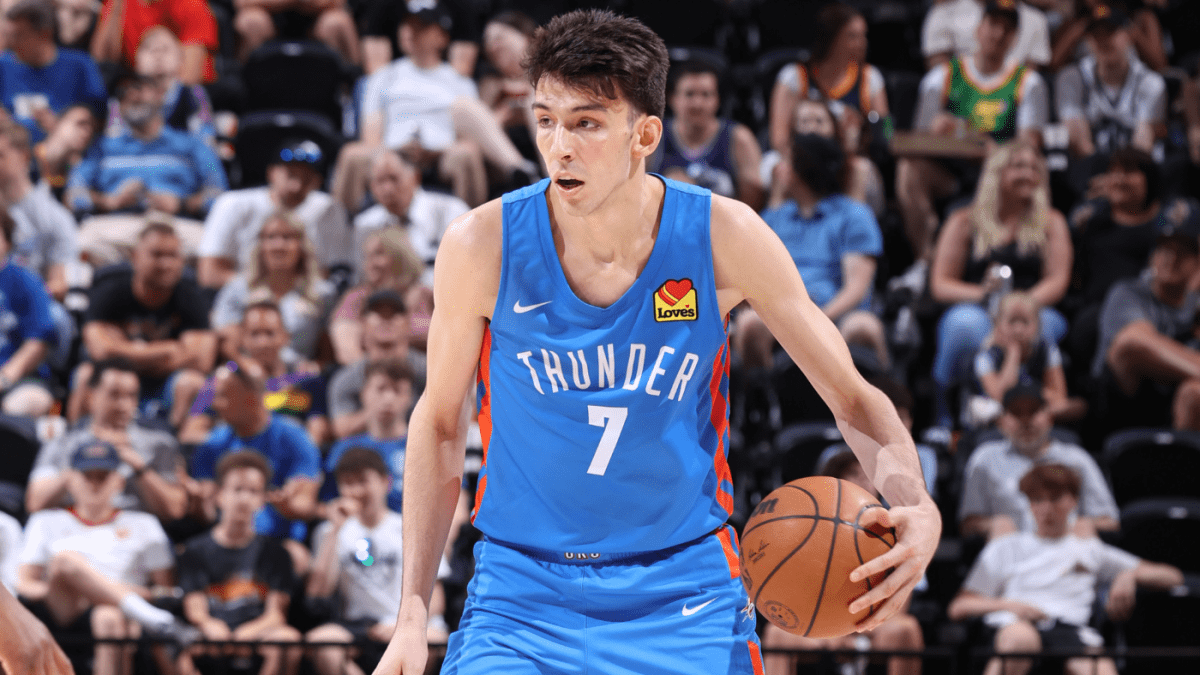 He got the stop against LeBron James, but it cost OKC rookie Chet Holmgren the entire 2022-23 season.
The team announced Thursday that Holmgren sustained a Lisfranc injury to his right foot.
The No. 2 pick in the NBA Draft was running to defend James on a fastbreak attempt at the CrawsOver Pro-Am when he appeared to injure his foot.
The news is a huge blow to the team and OKC fans.
"Certainly, we are disappointed for Chet, especially given the excitement he had about getting on the floor with his teammates this season," Thunder general manager Sam Presti said in a statement. "We know Chet has a long career ahead of him within our organization and the Oklahoma City community. One of the things that most impressed us during the process of selecting Chet was his determination and focus. We expect that same tenacity will carry him through this period of time as we work together and support him during his rehabilitation."
Holmgren suffered a ruptured tendon in his foot, not a fracture, and he will have surgery.
Presti told reporters that the team consulted with three of the nation's top foot specialists, and Holmgren is expected to make a full recovery.
Despite the huge disappointment, Presti attempted to rally the fans in support of Holmgren.
"This is Chet's first experience in Oklahoma City. It's a very special place to play," said Presti. "I would just tell our fans, let him know that you care. Let him know that you have his back because this is the type of guy that's going to have your back, and he's going to have your back for a long time."
Holmgren isn't the first top draft pick to miss his rookie season due to injury.
Joel Embiid, Ben Simmons, and Blake Griffin all sat out their first years due to injuries.