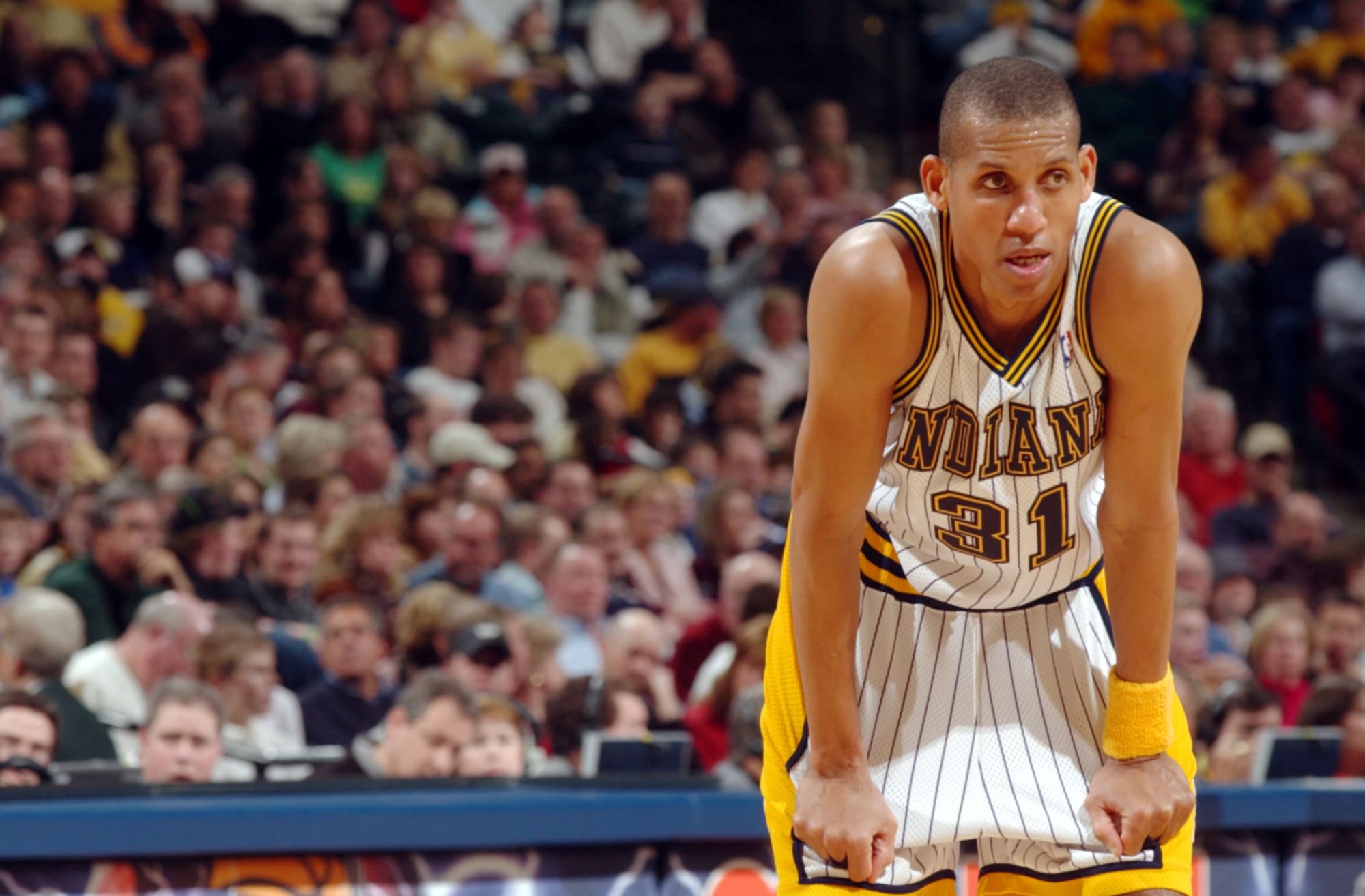 The Indiana Pacers have only ever retired 5 numbers – the most recent of these was no. 31, Reggie Miller.
Reggie Miller was one of the most successful Indiana Pacers players of all time. He led his team to five NBA championships and he won two scoring titles. He also scored more than 30 points in a game 13 times. He played for the Pacers for 18 seasons and retired with career averages of 18.3 points per game and 3.0 rebounds per game. He was an Olympic Champion and a member of the 50–40–90 club. He was named to the All-Stars Team 5 times and led the league in free throw percentages 5 times.
Miller is one of the few great NBA players to be called up to the All-Stars multiple times but to never win an NBA Finals.
Today, we are going to take a look at the career and life so far of NBA legend Reggie Miller.
The College Years And Before
When Reggie was born, he had a hip deformity that prevented him from being able to walk. He wore braces on his legs for the first few years of his life until he was able to support himself properly despite his hips. If you watch any of his old games, you would struggle to tell if he ever had any difficulty moving.
Reggie isn't the only Hall Fame basketball player in his family, his Cheryl is also in there. She also won a gold medal at the Olympics. His other sister Tammy was a college volleyball player. His brother Darrel played in the MLB for the California Angels as a catcher.
Reggie got his college degree from UCLA where he played for the Bruins. In the 984–85 NCAA season he won the NIT championship with the team. He was named to the All-Pac 10 team in his junior and senior years. In his final year with the Bruins, he led them to Pacific-10 regular-season championship and the Pacific-10 Conference Men's Basketball Tournament championship.
Miller is the second all-time highest scorer for UCLA, sitting only behind Kareem Abdul-Jabbar. He still holds the records for most league points, highest league scoring average, and most free throws in a single season at UCLA. As well as many of their Single Game records.
Miller entered the 1987 Draft after completing his degree.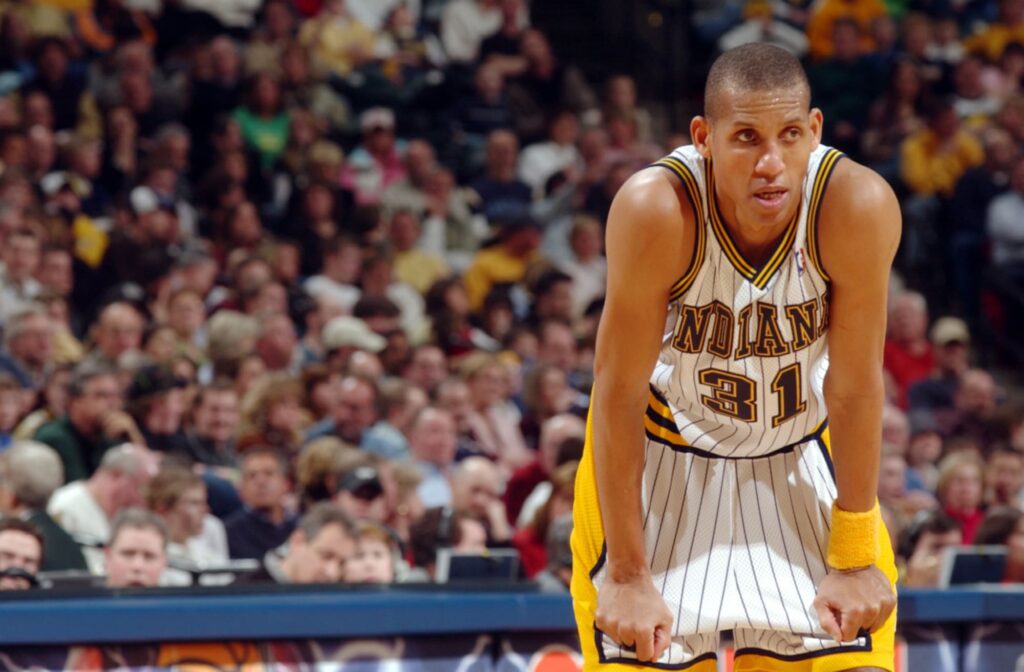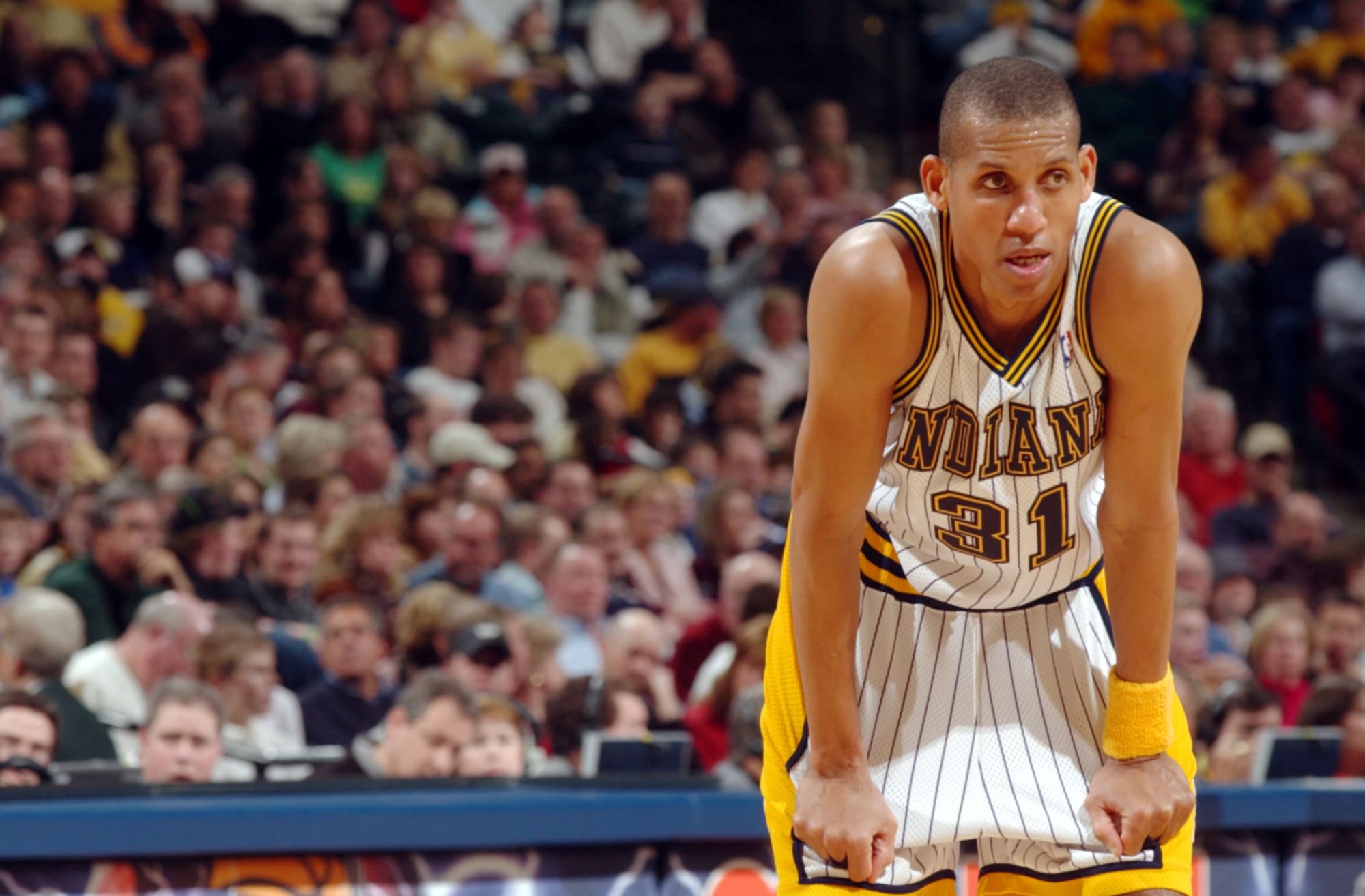 The NBA
Miller was picked 11th overall in the 1987 Draft by the Indiana Pacers. Miller spent his entire 18-year career with the team. He was by far their most successful player of all time.
During his time with the Pacers Miller led the league in free throw percentages on 5 separate occasions. His highest seasonal free throw percentage was 93.3%.
He was also named on the All-Stars team 5 times. Despite never winning a title, Miller was named on the NBA 75th Anniversary Team. Miller was the third ever Pacer to be named for the All-Stars and was the first Pacer to start an All-stars match. Only 11 Pacers have been All-Stars since.
Year after year, Miller put in incredible performances for the Pacers, however, there were times when there wasn't enough talent around him to back him up.
The only 6 times that the Pacers have won their division were with Miller on their team. He took them to the playoffs 15 out of the 18 years he played for them. Miller was instrumental in winning the team their first-ever conference title in 2000. They also came close in 1995 and 2004.
To date, the 2000 NBA Finals are the only Finals the Pacers have appeared in. They were unlucky to come up against a strong Lakers team led by Kobe Bryant and Shaq. They lost the series 2-4. In this series, Miller averaged 24.3 points a game.
During his time in the NBA, Miller earned himself the nickname "Knicks killer". Miller had an uncanny ability to make clutch shots when he came up against his rivals the New York Knicks.
In one unforgettable game, Miller scored 8 points in 8.9 seconds against the Knicks. Some say Knicks fans still wince when they hear his name.
If you think the Pacers have a chance of winning their first NBA Finals next season or have any other hunches about the NBA, check out these NBA spreads.
Outside The NBA
After retiring, Reggie joined his sister Cheryl in commentating on the TNT network. Over the years he has appeared as a guest and host on many of their shows. He has his own show called Reggies Mailbag and is the host for a lot of TNTs NBA coverage.
He played a small role in the basketball comedy film Uncle Drew and played the role of Hercules in a Disney Network cartoon.
Reggie is a passionate cyclist and was named to the USA Cycling Board Of Directors in 2020.
In 2010, Miller was featured in an award-winning documentary called Winning Time: Reggie Miller vs. the New York Knicks – that dove into how he got his name "Knicks Killer".