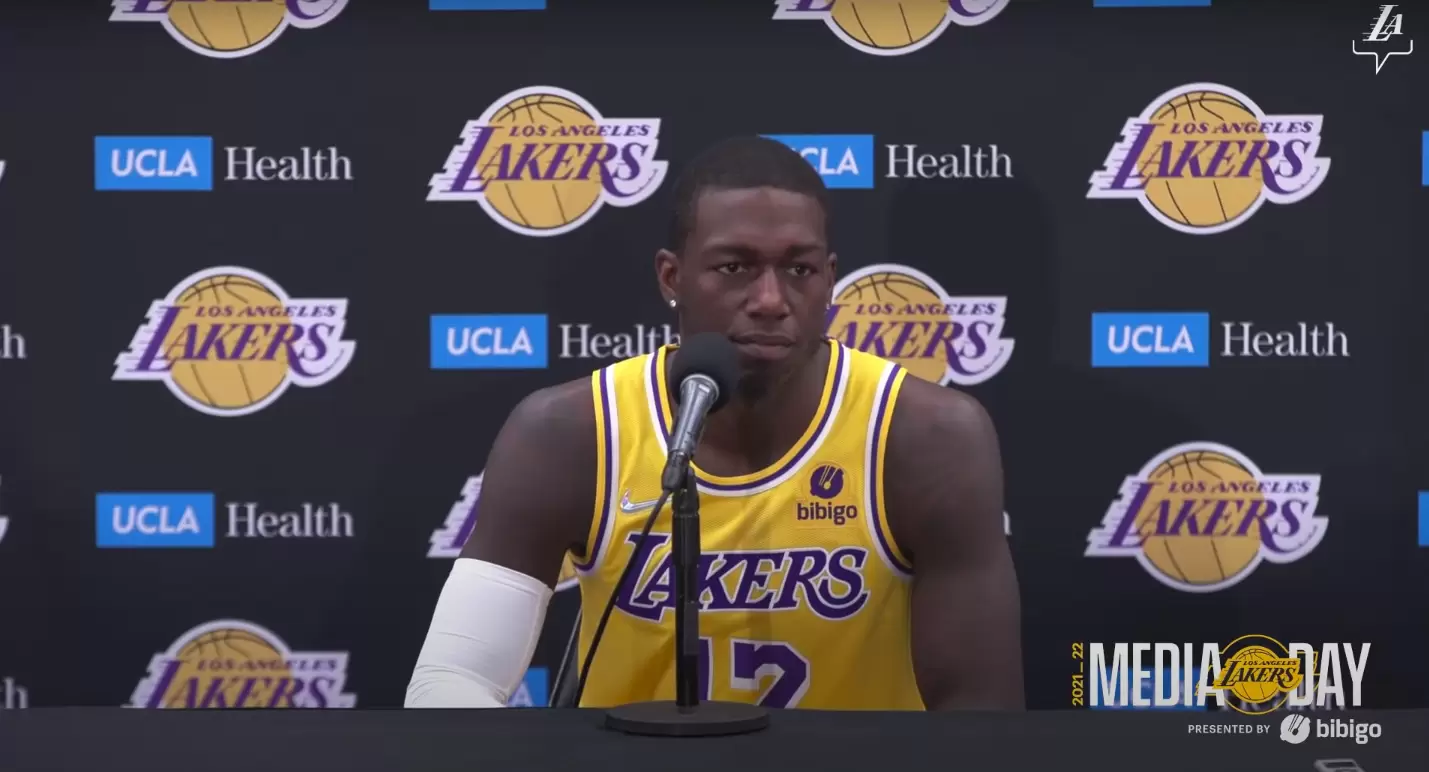 Los Angeles Lakers newcomer Kendrick Nunn is adjusting to his new team. His role on the team is yet to be decided. According to one report, the former Miami Heat guard will not start for the Lakers. He was asked about his role after day two of training camp.
"They just want me to come in and be myself," the 26-year-old guard said. "They know the player that I am and what I bring to the game. That's all they ask of me, just bring that to the game, bring my strength, be aggressive and be vocal and talk."
Nunn started all 67 games that he played for the Heat during the 2019-2020 season and 44 out of 56 games this past season. Last year he averaged 14.6 points, 3.2 rebounds and 2.6 assists per game in Miami.