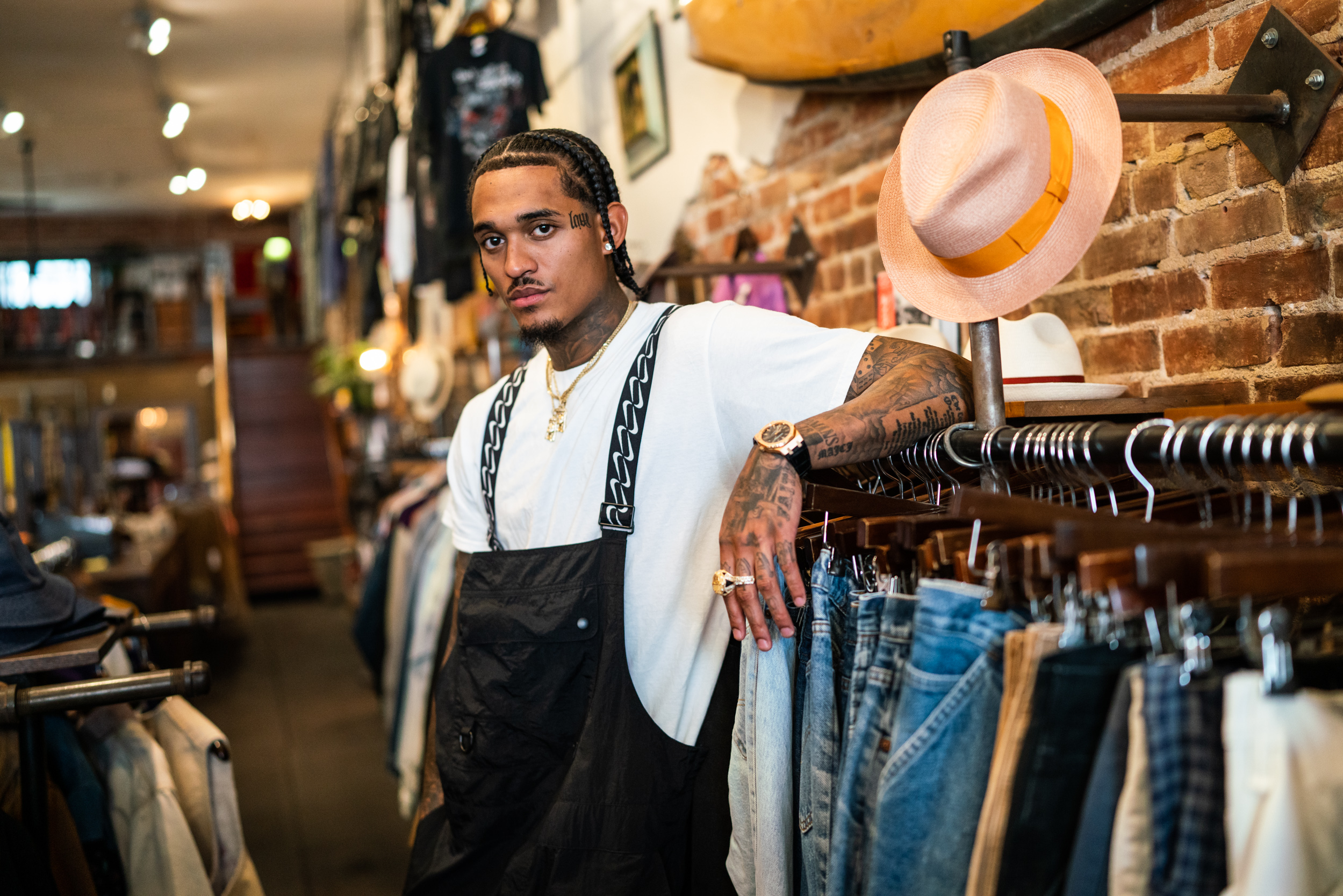 When I take a night off from dressing, I think I go 0-for-20 and it 'aint a good look.
When it comes to fashion, Jordan Clarkson is a style connoisseur. The 2021 NBA Sixth Man of the Year recently appeared on 'Catch My Thrift'—a brand new series by SLAM in which players around the L go thrift shopping with LeagueFits and candidly share their thoughts on their personal style, game day fits and so much more.
Clarkson needed an outfit for brunch in Venice Beach, so LeagueFits took him shopping right off the boardwalk in order to find the perfect look. The 2019-20 LeagueFits All-Drip Teams MVP also revealed what he'd wear to a yacht party, The Kentucky Derby and even the moon.
LeagueFits, a social media account run by creative producer Ian Pierno, sits at the intersection of the basketball world and the fashion world by capturing style all across the NBA and WNBA. 'Catch My Thrift' is the latest content series by LeagueFits, which also includes a podcast, 'Survival of the Fitted'.
The show, hosted by Pierno and intern Joe Williams, features conversations with some of the most fashionable athletes, designers, stylists, and influencers in the game, from JJ Redick to DiJonai Carrington. Stream 'Survival of the Fitted' here.
---
LeagueFits x Change of Heart Collection is AVAILABLE NOW!
Photo via Cassy Athena Photo.