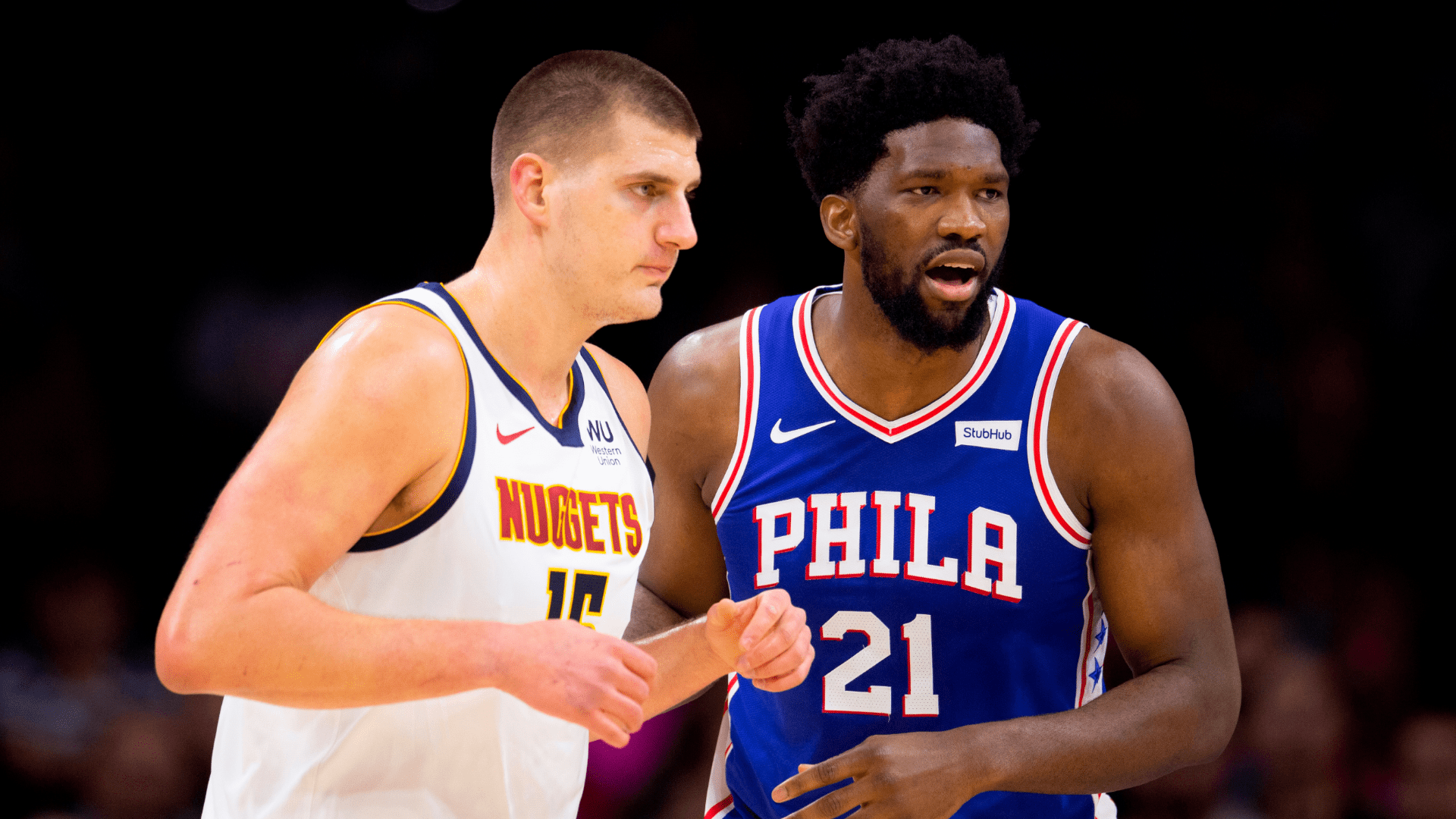 Two great big-men – Joel Embiid of the Philadelphia 76ers and Nikola Jokic of the Denver Nuggets – have taken charge of the MVP race with their recent play.
Last night, Embiid scored 50 points in 27 minutes en route to a 123-110 victory over the Orlando Magic at home.
https://twitter.com/sixers/status/1484001485621010432
In Denver, Jokic scored 49 points to go along with 14 rebounds and 10 assists in the Nuggets' 130-128 overtime win over the Los Angeles Clippers.
https://twitter.com/nuggets/status/1484190229254844418
Embiid is averaging 28.o points, 10.6 rebounds, and 4.2 assists on 49% shooting from the field and 38% shooting from three this season.
Meanwhile, Jokic is averaging 25.9 points, 13.9 rebounds, and 7.4 assists on 57% shooting from the field and 37% shooting from three.
With Kevin Durant sidelined in Brooklyn and Steph Curry falling back to earth in Golden State, it seems Embiid and Jokic are the square front-runners for MVP.
Of course, 2x-MVP Giannis Antetokounmpo – who's averaging 28.6 points, 11.3 rebounds, and 6.1 assists on 53% shooting from the field and 29% shooting from three – may continue to build a case for himself down the stretch.
Other names to consider include Memphis Grizzlies' guard Ja Morant and Chicago Bulls' guard/forward DeMar DeRozan.