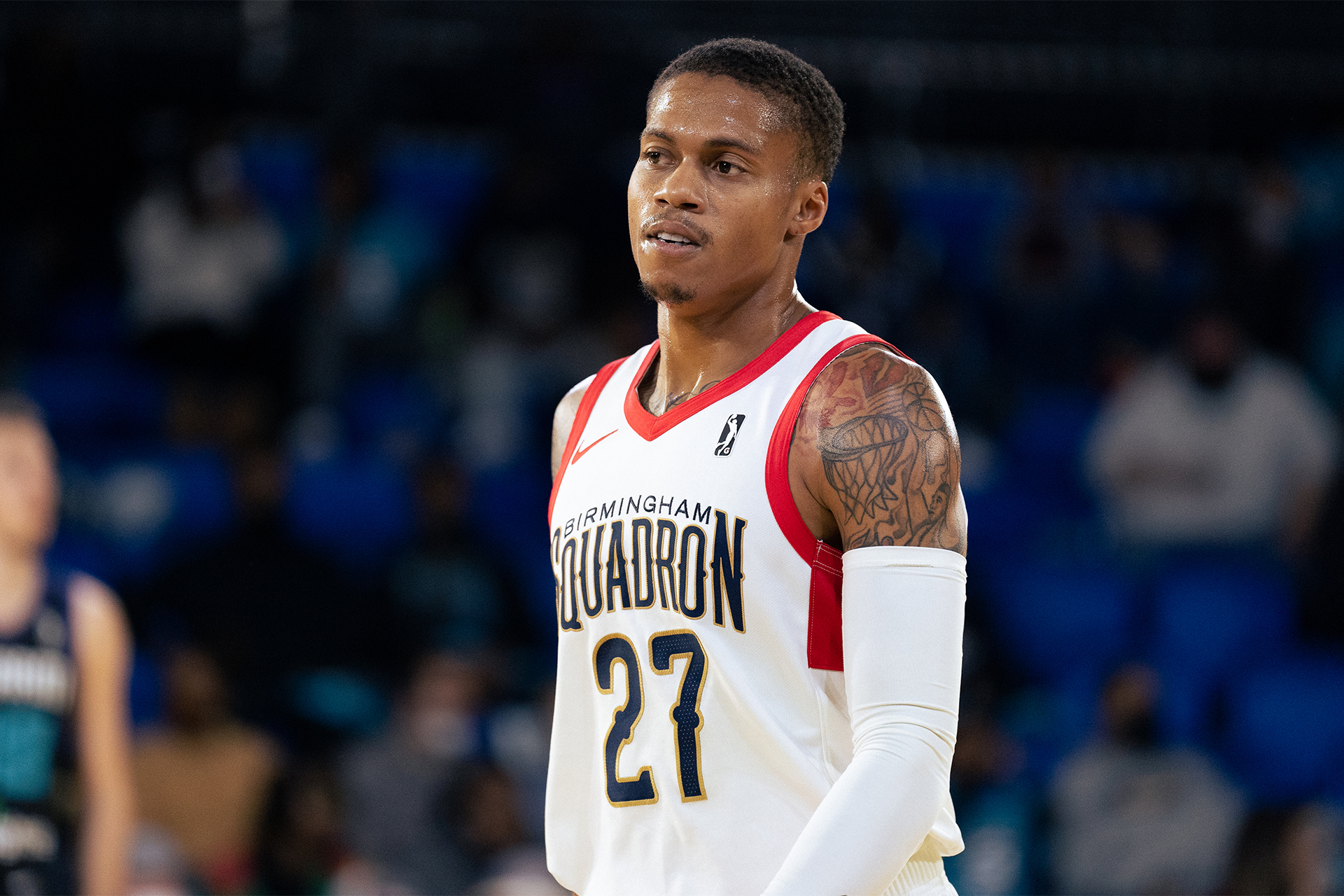 Almost six years ago, Joe Young told the Indiana Pacers that he did not want to be assigned to the G League. He had played a few games for the organization's affiliate in Fort Wayne, averaging just over 24 points, but had no desire to ever return. 
"Who was I to say that?" Young ponders today. "I should've gone down there, done my job and gotten better. But life is about moving on. I'm here now. I learn from my mistakes and try to be better for it."
"Here," of course, is the G League. More specifically, it is a gym at Birmingham Southern College, a Division III school where the Birmingham Squadron—a newly established G League franchise affiliated with the Pelicans—practice. So Joe Young is in the exact place that he did not want to be six years ago. Only now, he is thrilled to be there. 
He is highly engaged every day at practice, ensuring the focus level remains high, and giving fiery speeches when it doesn't. He frequently speaks up in film sessions and tries to mentor the younger players. He has organized and paid for multiple team dinners, including one at Ruth's Chris at the onset of training camp, and another at Benihana on a road trip to Frisco, TX. 
Young vows that he is a new person, with a new perspective and a completely new approach to his career. And he is embracing this latest stop on his journey—one he is confident leads back to where it all began, six years ago. 
The Indiana Pacers selected Young, a sharpshooting guard and the son of former NBA player Michael Young, with the 43rd pick in the 2015 Draft. As a senior at Oregon, he had been named Pac-12 Player of the Year and led his team to a 26-10 record. His scoring ability was undeniable—after transferring from Houston, Young had registered the highest point total over two seasons (1,388) in Oregon history. He immediately signed a multi-year deal with Indiana—three years guaranteed, including a team option on a fourth.
He played sparingly in his rookie season. That's when the Pacers first sent him down to the G League, and Young requested to never go back. Over the ensuing two years, his role would stay relatively the same. He provided the occasional spark off the bench, but never really got enough consistent minutes to assert himself. Still, he was surprised when the team declined his fourth year option. Summer League rosters were already set by the time he found out. NBA opportunities were limited. Young looked around and saw nowhere to go—nowhere in America, anyway; so he hopped on a plane bound for the other side of the world.
When he arrived in Nanjing—the capital of China's eastern Jiangsu province—in 2018, Young did not intend to stay long. This was never a part of the plan, of course; it would merely be a minor detour. But life gradually became comfortable. Young adjusted to the culture. He developed a routine. He earned a good salary. And with ample playing time (over 41 minutes per game) and the ultimate green light, he absolutely dominated on the court. Young averaged 36.1 points, 5.2 assists and 5.1 rebounds in his debut season for the Nanjing Tongxi Monkey Kings; and after no NBA deal presented itself, he re-signed with the organization for the 2019-20 campaign.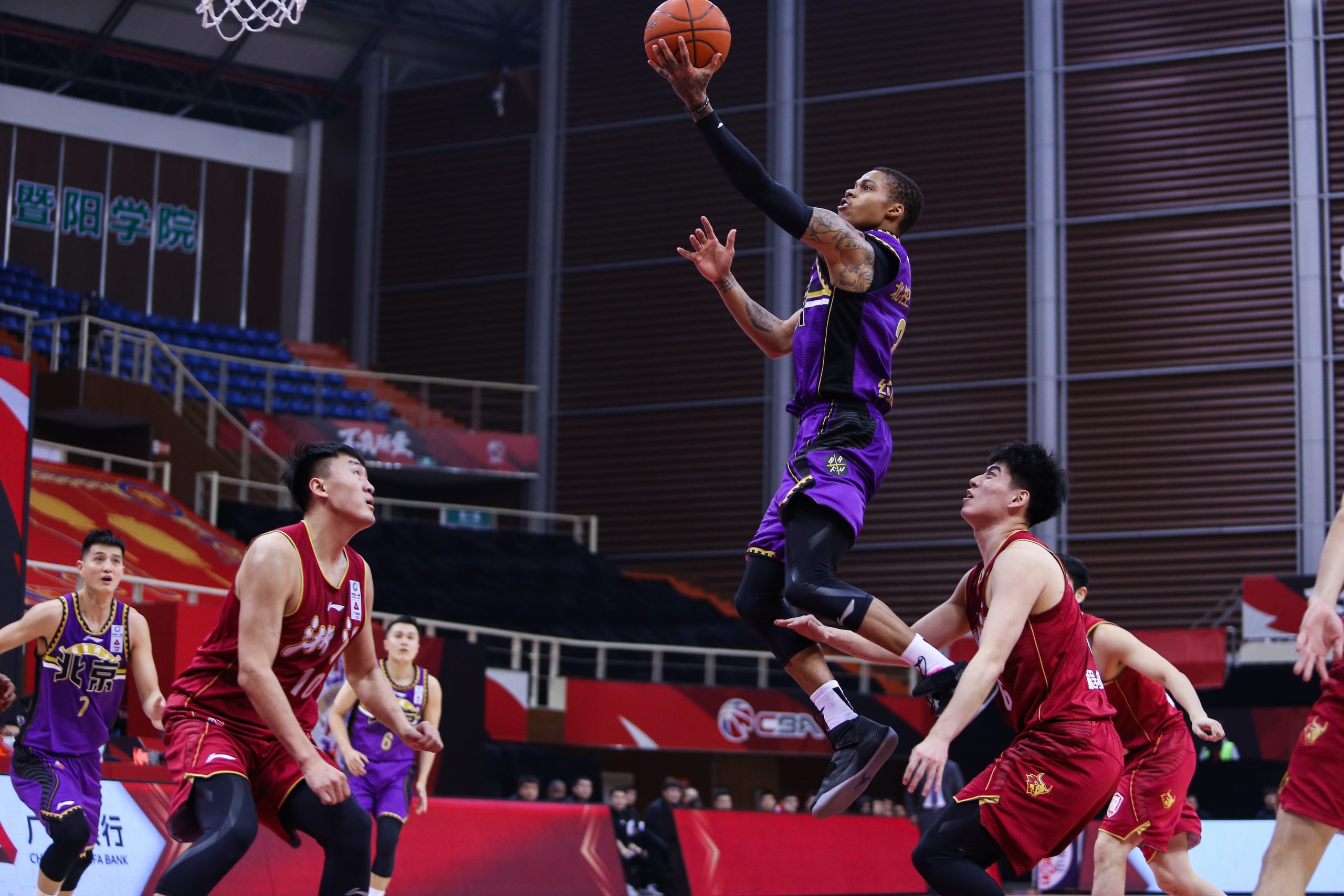 Year two brought more of the same. Young continued to torch defenses on a nightly basis. He dropped 74 points in one game—the third highest scoring output in Chinese Basketball Association (CBA) history—and averaged 56.8 points over a stretch of five games. He was named an All-Star and eventually won the scoring title. Yet, once the season ended, the ongoing pandemic made an NBA comeback even more difficult. Ultimately, he decided that the best move was to stay in the CBA and accepted a lucrative offer from the Beijing Royal Fighters (one-year, $3.1 million), where he would be coached by basketball legend Stephon Marbury. 
Throughout his time in China, Young did a lot of reflecting. The distance and separation allowed him to analyze things through a more honest lens. He would just sit and contemplate what he should have done differently, often jotting notes down on a piece of paper. For all the work he put in during his three years with the Pacers (like famously sleeping on the floor of the practice facility), I could have gone harder, he thought. But mainly, in his eyes, it was the "little things" that needed to be fixed, like his attitude toward the G League and his disposition on the bench after being subbed out of games.
"It was my maturity," he tells SLAM. "I knew that I was good enough to play on the court, but did I have the mindset and the mentality to cheer my teammates on, like they would do for me if I was out there? I didn't have it. I would be over there mad. Like, what am I mad for? I was young. If I could get that back, I would change the narrative to how I act now. I would just act like how I am [as] a father to my kids. I gotta be a father. I can't be childish. I gotta make sure I show them how to live life, how to respect life, how to respect yourself, and how to become successful at a high level."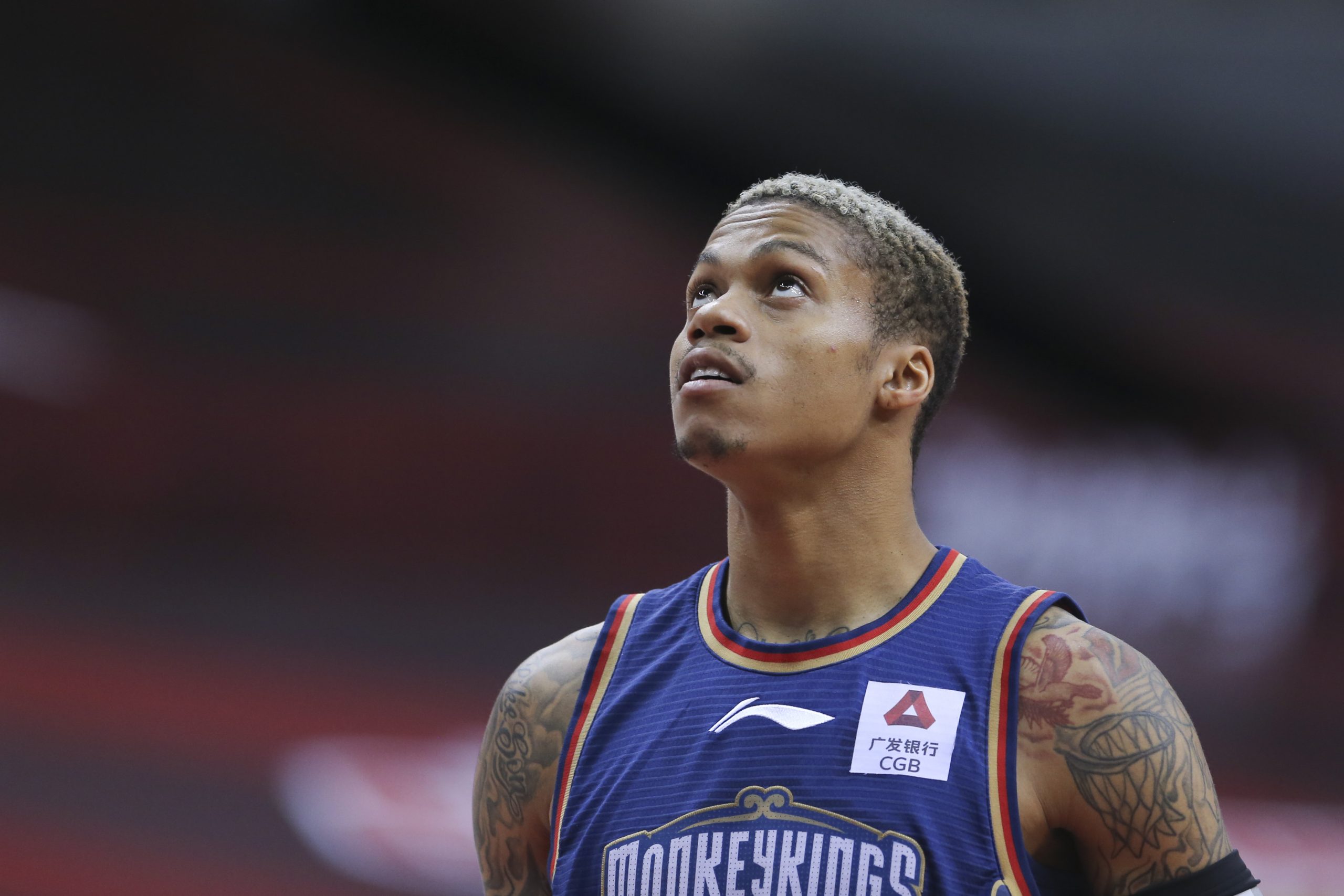 Young's sole year with the Royal Fighters provided further validation that the NBA was well within reach. Coach Marbury challenged him to do whatever it took to get back, stressing—in many emotional, tear-filled conversations—that Young belonged there—not here. The message was received clearly. Following the season, Young pledged to pursue all the necessary steps, no matter the circumstances, to realize his NBA dream again.
Thus, at the age of 29, he left another three-million-dollar contract on the table and entered the G League draft instead. "If you know you belong somewhere, and you know what it takes to get there, you gotta do the things that you don't want to do to get there," Young says. "I knew that I would have to take a big pay cut. I felt like, no biggy. I can sacrifice that to get to where I want."
Birmingham was ecstatic to see him still available deep into the first round. Given his track record, Young had been at the very, very top of their draft board. The front office was able to negotiate a last-second trade, moving up to the 21st pick to select him. Since then, it has been a non-stop whirlwind of training camp, practice, 5:45 am workouts ("The Breakfast Club," as Young calls it), road trips and games. He has put up solid numbers (15.2 points, 4.5 rebounds, 3.7 assists and 1.3 steals); but he also understands that it is those "little things," the things he sometimes neglected before, that will land him back on an NBA roster: being a good teammate, leading on and off the court, maintaining a positive attitude and rigorous work ethic.
"I would say that Joe Young's engagement, humbleness and excitedness to be here has been amazing," Squadron head coach Ryan Pannone says. "Obviously, he's got the most NBA experience on our team, but he's been a great leader for us with that experience because, [like] a lot of players, there are some things he can look back on in his career—and I think all of us can look back on our career—and say, I wish I would have done this differently at 22, 23 years old. And he's been imparting that knowledge on our players, and that's been huge for us."
"He's been real important [for me and our team]," says 23-year-old guard John Petty Jr. "He looks at me like I'm his rookie. He said it's like Paul George [was for him] when he came in the League—he was Paul George's rookie [in Indiana]. It's just good being around him, just seeing stuff like, every morning, he gets up at 5:45 to get a workout in. Seeing that type of stuff makes you want to do it."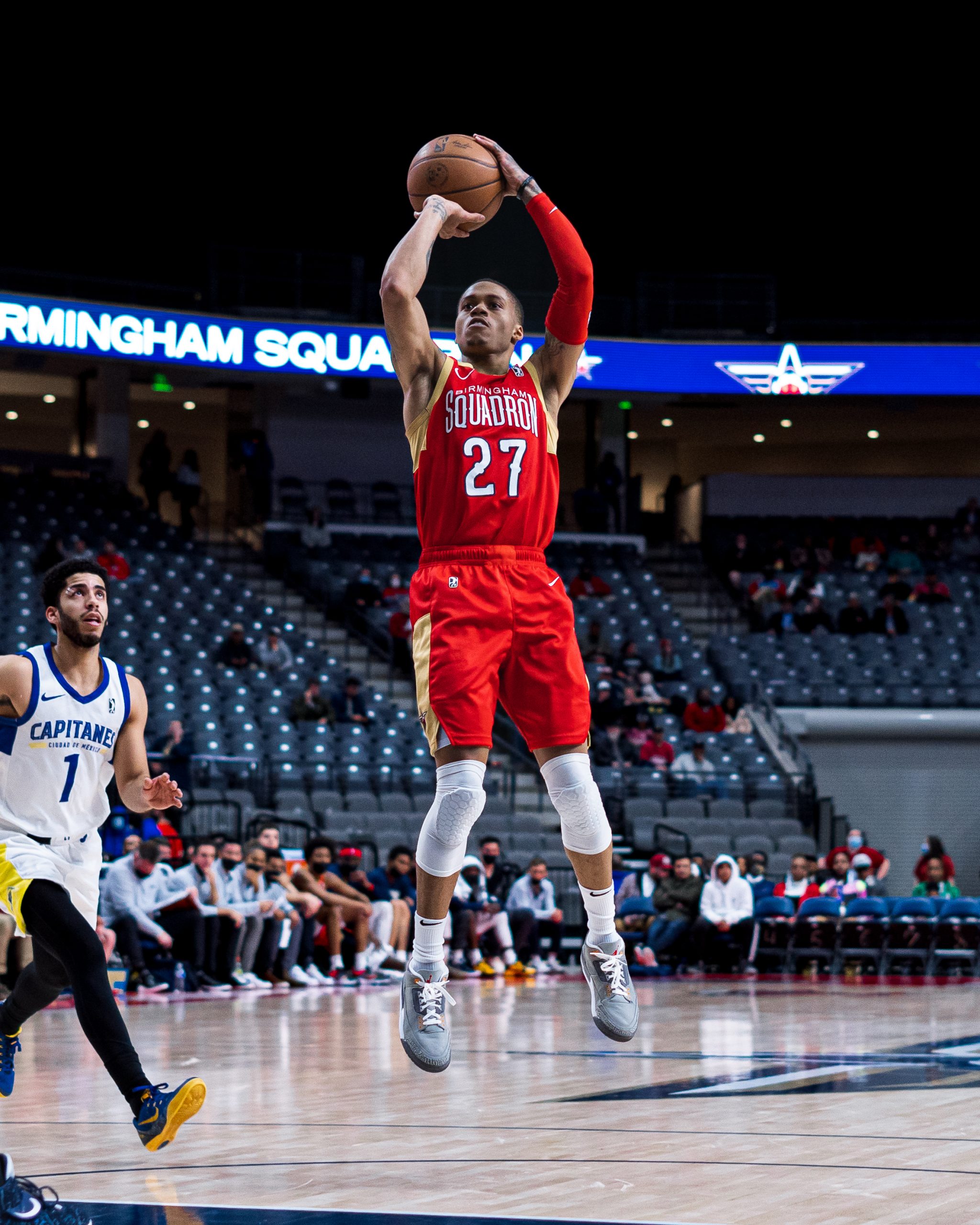 Young is trying hard to set an example—never mind that it's in the G League, in a small, dimly lit gym at Birmingham Southern College. 
"Let's get better! Let's get better!" he hollers between drills. "Dial in! Dial in!" Being in that gym might feel like a long way from his days as a Pacer, but Young is right there, right on the doorstep of where he wants to be—where he knows he should be.
"We will get back," Young tells me, flashing a big smile. "We're going to be back in the NBA."
---
Photo credit Birmingham Squadron.