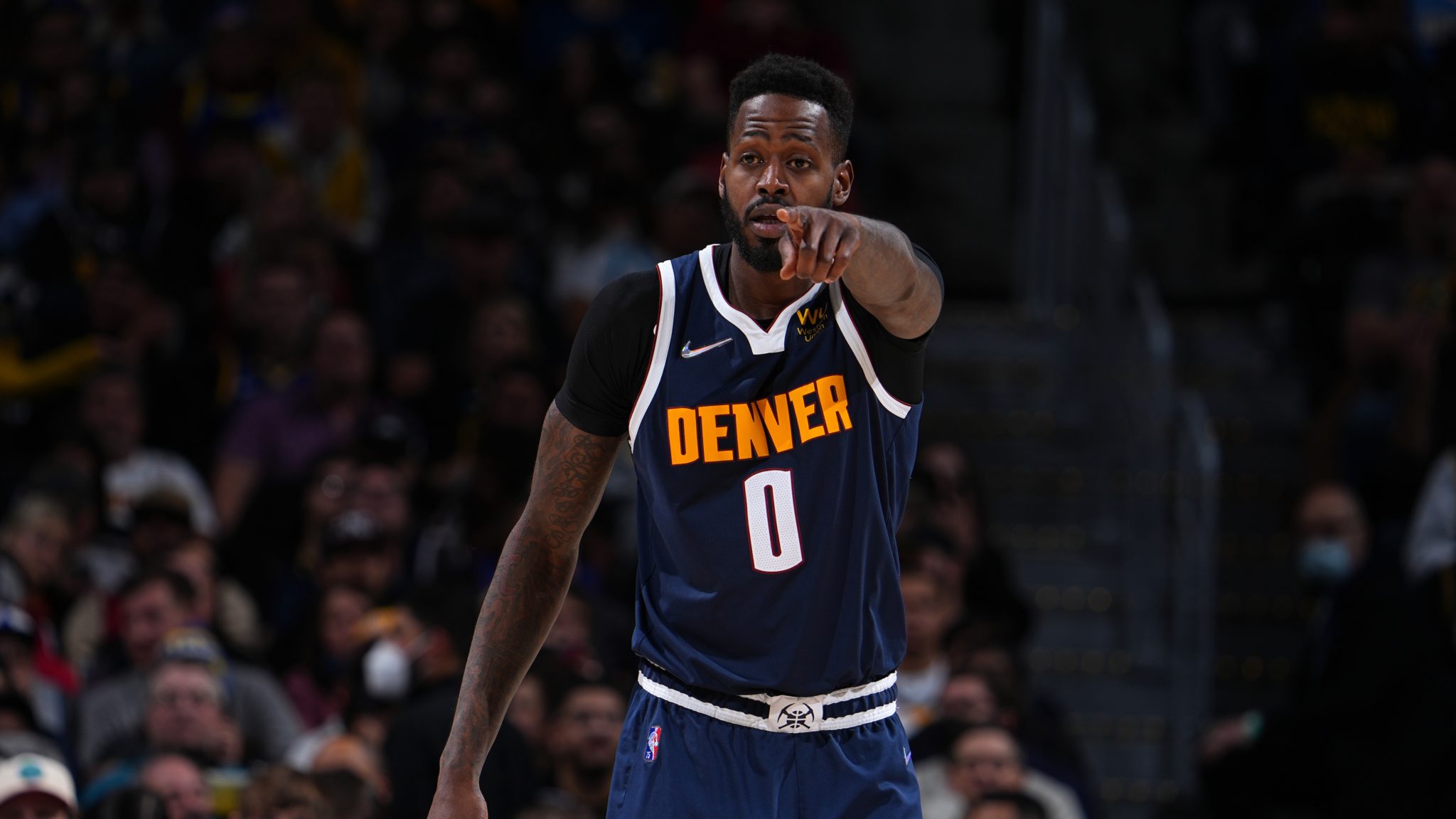 Forward JaMychal Green signed on with the 2022 NBA Champion Golden State Warriors, the team announced Monday.
Details of the one-year veteran's minimum contract were not shared, but Green seemed more than happy with the decision while speaking to reporters at the team's press conference.
"Honestly, I didn't see myself being here at first. I was getting ready to go somewhere else," Green said at his introductory press conference as a Warrior.
The former Denver Nuggett was on vacation in Jamaica when coach Steve Kerr called to tell him to make him an offer.
"After talking with him, I just couldn't tell him no,"  Green said. "With the organization and what they built over, I just felt that I'd love to be part of it."
The Warriors' Draymond Green, who's known JaMychal since eighth grade, also got on the phone to encourage him to join the team.
"Really wasn't no sales pitch," Green said. "I feel like just off the relationship that we built when we were younger, it's a respect thing for each other. We kind of know where we stand. He was just excited. We both know what we bring to the table and we just had a good conversation about it."
When Green was asked what his role would be on the talent-loaded Warriors, the veteran replied "come in playing hard, be a dog and do the dirty work… Knock down shots and play defense."
Last season with the Denver Nuggets, Green appeared in 67 games averaging 6.4 points and 4.2 rebounds in 16.2 minutes per game.
The 6-foot-8 forward entered the league undrafted in 2014 out of Alabama.
He has career averages of 7.9 points, 5.7 rebounds, and 20.8 minutes in 487 games with the San Antonio Spurs, Memphis Grizzlies, Los Angeles Clippers, and Nuggets.
Denver traded Green to the Oklahoma City Thunder on draft night, and the eight-year veteran became an instant buyout candidate for contenders.