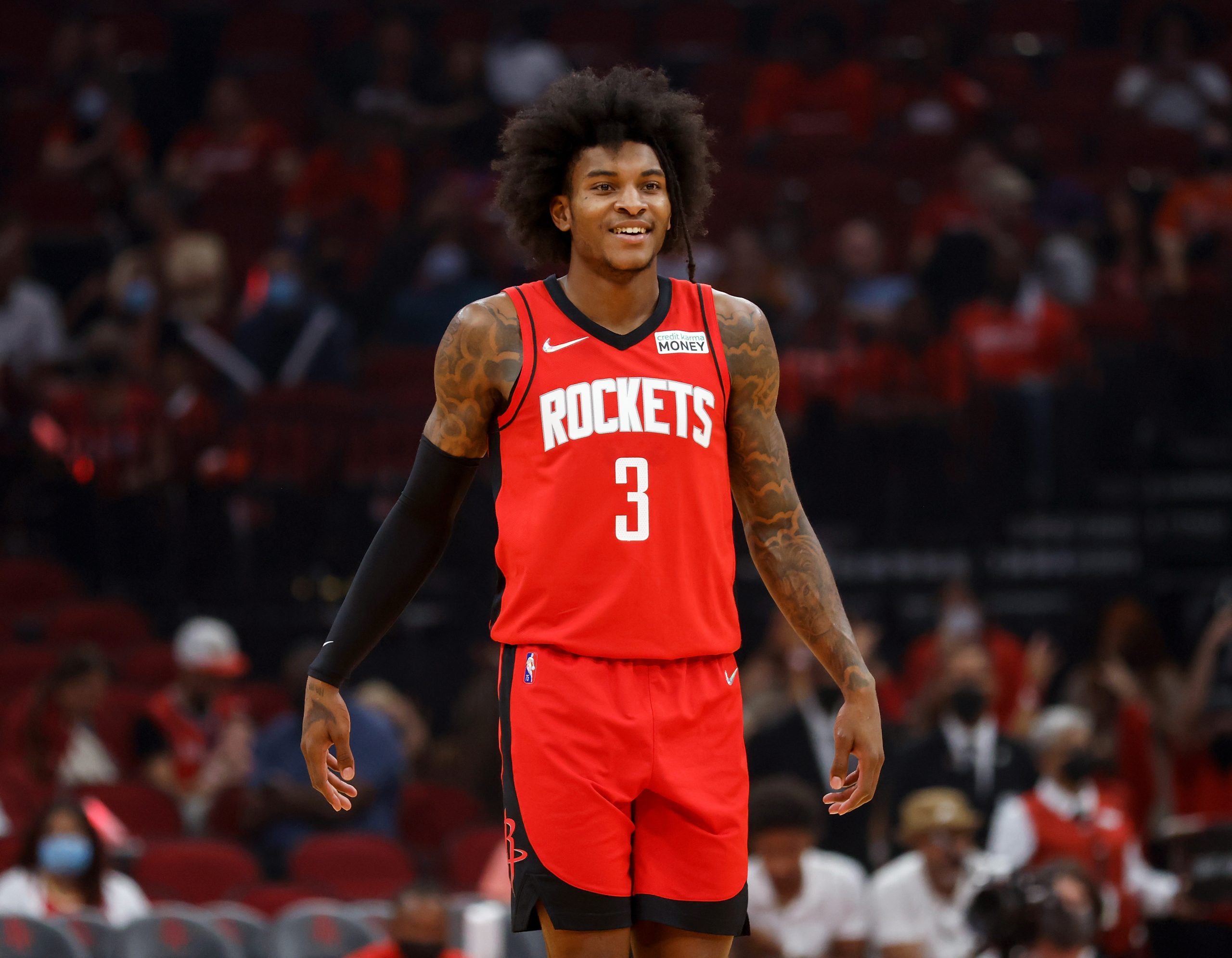 The Rockets are planning ahead as they announced yesterday that they will exercise their fourth-year contract option on guard Kevin Porter Jr. for the 2022-23 season, per the NBA.
In two seasons since being traded to the Rockets from the Cavs last season, Porter has suited up for 32 games with 29 starts and is averaging 15.8 points, 6.1 assists, and 3.9 boards in that time.
The talented guard averaged 16.6 points, 6.3 dimes, and 3.8 rebounds in his second year in the League. In a game against the Bucks, he became the fifth-youngest player to score 50-plus points and the youngest to ever do so with 10 assists under his belt. The previous youngest was LeBron James, who reached the 50 and 10 mark at 23-years-old. So far in the 2021-2022 campaign, Porter Jr. has put up 12.5 points, 5.0 dimes, and 4.2 boards per game.