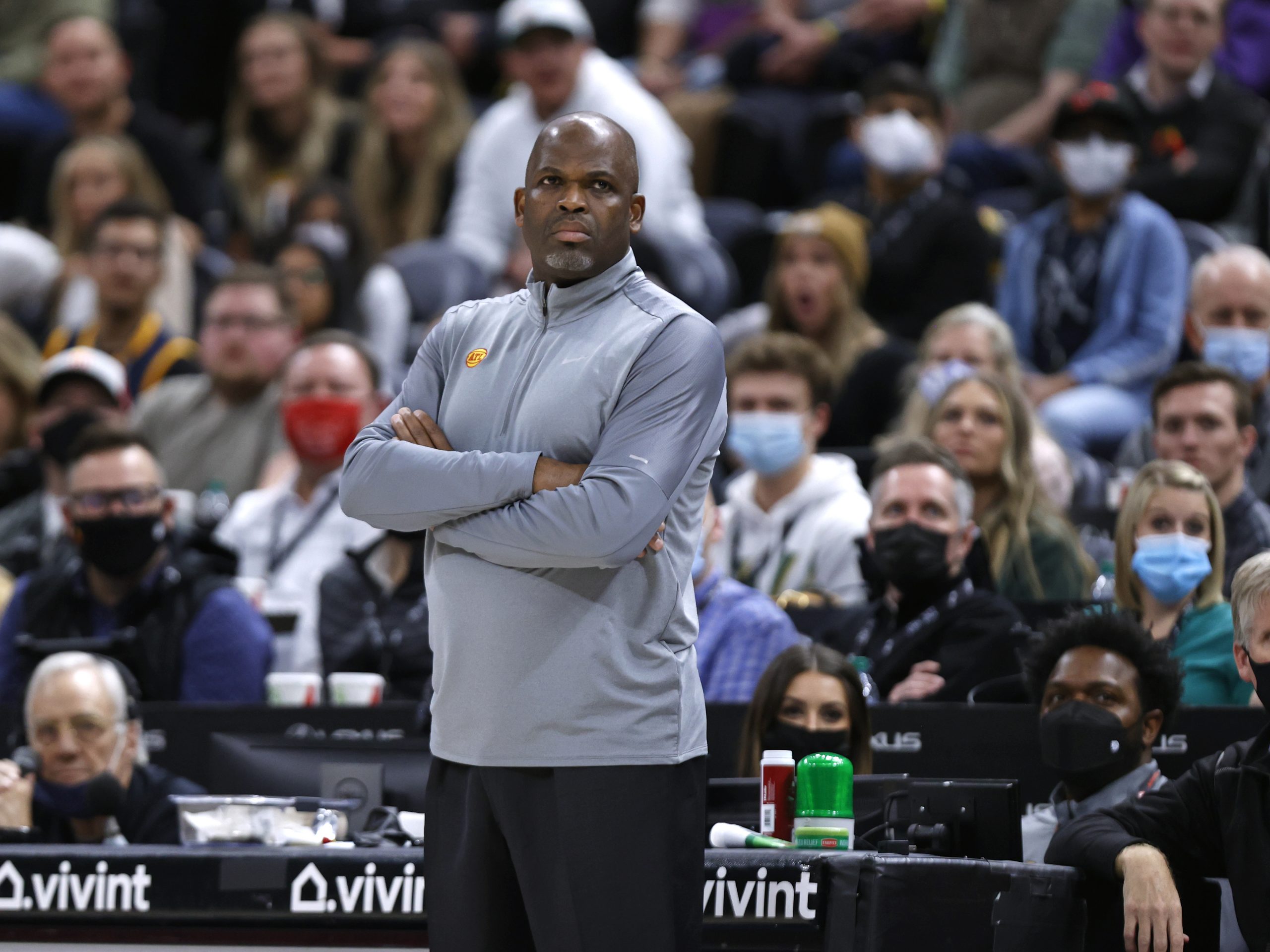 Not only did the Hawks sweep their five-game homestand, beating the Oklahoma City Thunder, 113-101, but Hawks head coach Nate McMillan also collected the 697th win of his coaching career, passing Red Holzman for 19th place on the all-time list, Monday. He has had career stops in Portland, Seattle, Indiana, and Atlanta.
Congrats to @ATLHawks head coach Nate McMillan for moving up to 19th on the all-time COACHING WINS list! #NBA75 pic.twitter.com/cnyySLrbUR

— NBA (@NBA) November 23, 2021
McMillan talked about the accomplishment briefly via NBA.com.
"I really didn't even think about it," he said. "I was more concerned with getting the sweep here at home.
"It's just been a blessing for me to have the opportunity to even coach in this league. It's something I never really thought about until the end of my career, and (former Seattle coach) George Karl asked me to be on his staff. To be able to have all the opportunities that I've had is really a blessing."
He is now 10 wins shy of tying the late John MacLeod, who has 707 wins.
Coach McMillan has changed Atlanta's fortunes after a surprising 4-9 start. Their current five-game winning streak has pulled them into a tie for 10th place in the Eastern Conference with the Cleveland Cavaliers. On Wednesday, the Hawks play the San Antonio Spurs to extend their winning streak to six games to get above .500.