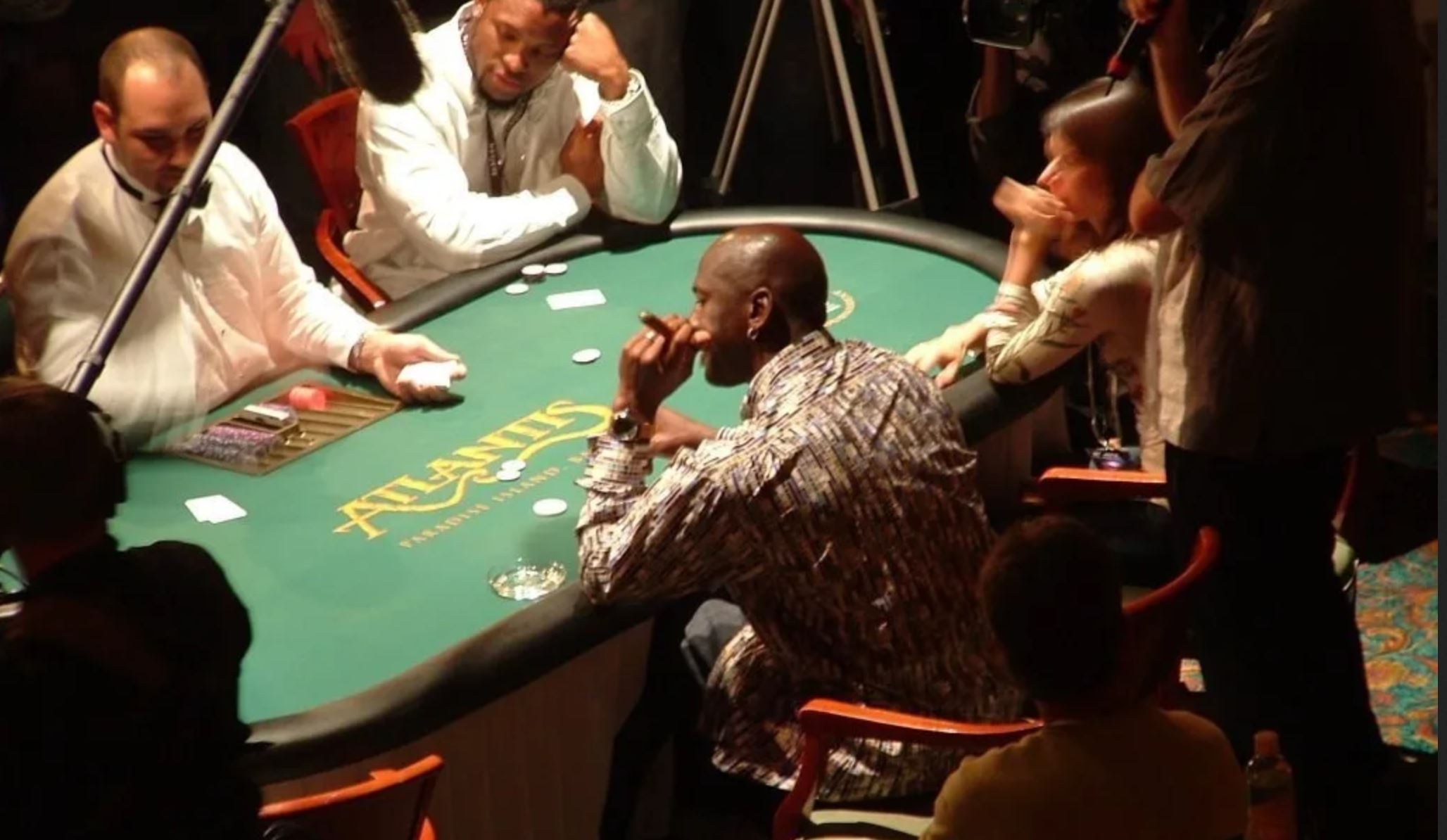 Numerous NBA stars, both current and retired, have wanted to experience some thrill outside of the basketball courts, and they have found an easy way to accomplish that — by gambling. These basketball players have been seen on many occasions at some of the most prestigious Casinos of Las Vegas or Atlantic City, where they spent tremendous sums of money by playing various casino games.
The reasons why they have chosen gambling over other thrill-seeking activities (like extreme sports) are the convenience of the entertainment. This can now be accomplished with less effort than ever before with online casinos and gambling websites where you can place bets on your favorite teams or players when you understand NBA betting odds. Regardless of your interest in online gambling though, all basketball fans out there will be interested in having a look at the top four NBA players who have a passion for gambling as entertainment.
Michael Jordan
One of the greatest basketball players in the sport's history, Michael Jordan, wasn't only enthusiastic about basketball. One of his biggest passions (other than basketball) was gambling, including placing enormous bets on golf games. His favorite casino games are poker, roulette, and craps, which he used to play mostly at Atlantic City casinos. It is believed that MJ once lost over 1 million dollars when betting on one golf game, which certainly shows how passionate he was about gambling.
Charles Barkley
Charles Barkley shared the identical enthusiasm for gambling as his close friend, Michael Jordan. He was a frequent guest of luxurious Las Vegas casinos, where he spent notable sums of money. In the year of 2006, Barkley dissipated nearly 10 million dollars at several prominent Vegas casinos and got sued by one of them for not paying his losses of nearly 400k dollars. Despite this, he continued to gamble, as money is clearly not an issue for him.
J.R. Smith
Another legendary NBA superstar who used to play for teams including LA Lakers, Denver Nuggets, and New York Knicks, J. R. Smith was also well-known in the gambling circles. His multi-million dollar mansion once got broken into, and among things that were stolen was the suitcase with $15 000 in cash, that he meant to use solely for gambling. Some of his favorite casino games include blackjack and poker, but he also played slots oftentimes.
Antoine Walker
Antoine Walker got his enthusiasm and skills for gambling from his friend Michael Jordan. But unlike MJ, gambling has caused many difficulties for Walker, including gambling debts and addiction. By the year 2009, his financial situation caused him to struggle to pay debts of over 1 million dollars to more than ten different Vegas casinos. Before these problems, it is estimated that his total net worth was over 100 million dollars, so you can imagine how much money he squandered on gambling.
Allen Iverson
Even though Allen Iverson has played All-Star games 11 times and was one of the most skilled players of his time, his career has suffered a lot due to his large passion for gambling. What's more, he has coped with alcohol and gambling addiction, and at the peak of his career, his net worth was over $200 million dollars. However, because of his venturous behavior, his financial losses were gigantic and he also got banned from multiple casinos due to inadequate behavior. His most preferred games were poker and blackjack.