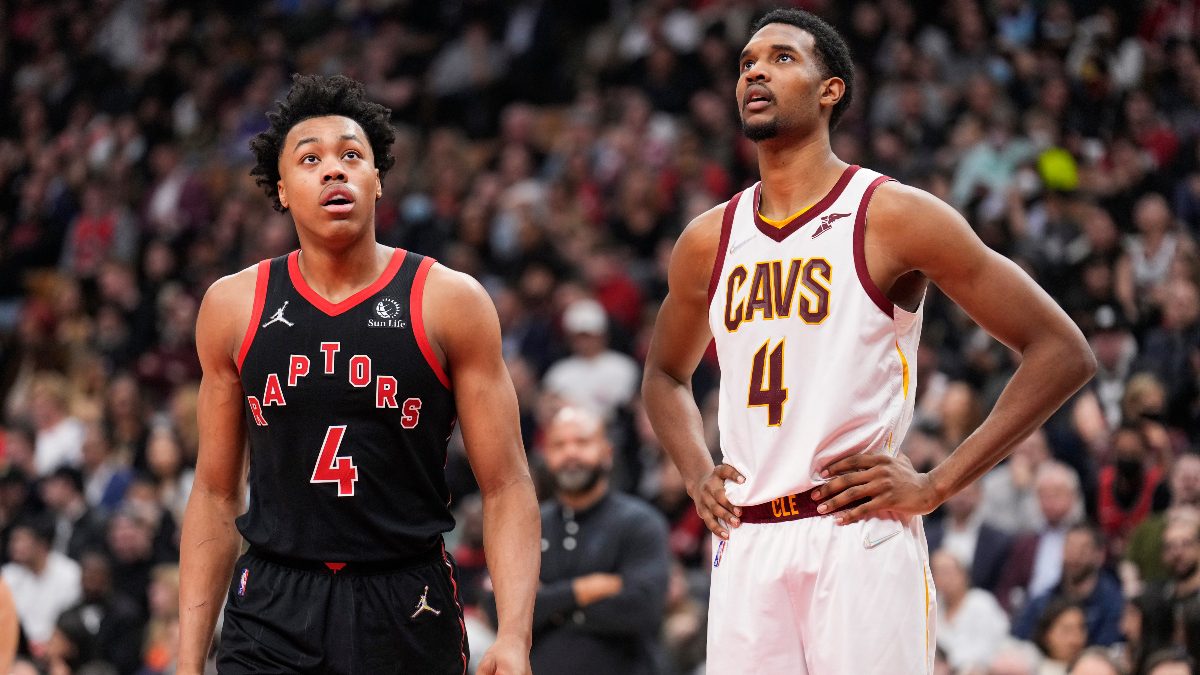 Evan Mobley returned to Cavs practice after spraining his ankle on October 3rd, and is slated to play against the Orlando Magic.
The preseason finale on Friday will be Mobley's preseason debut.
#Cavs Evan Mobley will make his preseason debut tomorrow night in Orlando. Darius Garland, Donovan Mitchell and Jarrett Allen will not travel make the trip.

— Chris Fedor (@ChrisFedor) October 13, 2022
Unfortunately, Donovan Mitchell, Darius Garland, and Jarrett Allen will all be getting the night off and won't join him in his debut.
Since this will be Cleveland's final preseason game, their new core will all play together in a game for the first time in the season opener in Toronto on October 19th.
As a rookie last season, Mobley averaged 15.0 points, 8.3 rebounds, 2.5 assists, and 1.7 blocks in 33.8 minutes per game across 69 regular season appearances.
In the team's two losses in the play-in tournament, he averaged 18.5 points, 7.5 rebounds, and 2.0 blocks per game.
He finished second in the voting for Rookie of the Year behind Scottie Barnes.
Now, with the addition of Donovan Mitchell, they have three All-Stars and much higher expectations.
Evan Mobley is going to need to make the big leap that many second-year players do for the Cavaliers to have a chance to contend in the loaded Eastern Conference.
The starting small forward job is still up for grabs, though it seems like Caris LeVert is the favorite to join the core four in the starting unit.