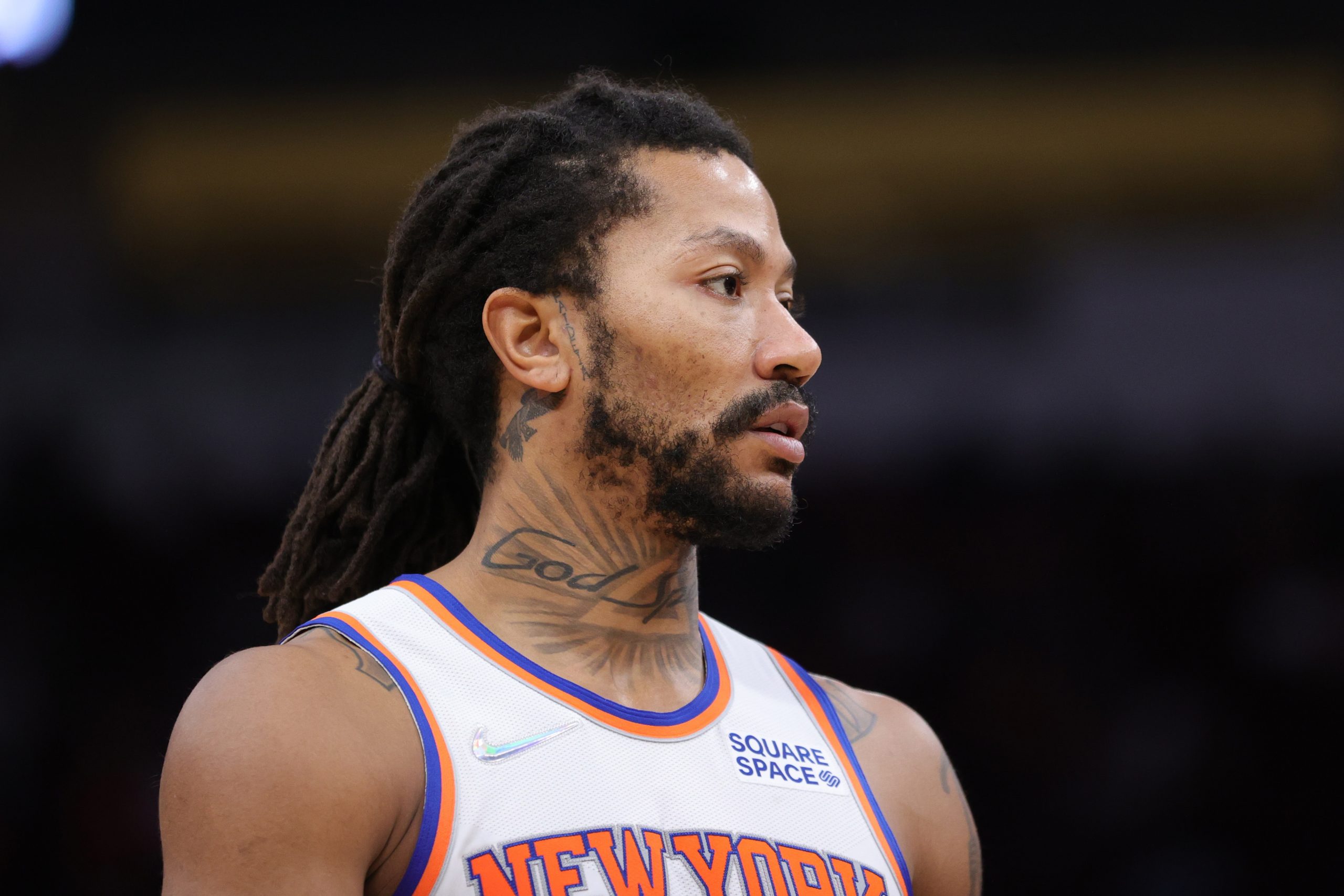 The New York Knicks announced Thursday that Derrick Rose would be out for at least eight weeks while the former MVP recovers from his right ankle surgery.
The Knicks say that Rose will be reevaluated in eight weeks but are optimistic that he could return in six weeks. Rose has been out with ankle soreness after initially hurting his ankle against the Rockets, December 16. The three-time All-Star is currently averaging 12.0 points, 3.0 rebounds, and 4.0 dimes, mostly coming off the bench second tenure with the Knicks.
Rose has thrived in a sixth-man role, finishing third in voting for the Sixth Man of the Year award. He resumed the position for the Knicks before Kemba Walker fell out of the Knicks rotation. Rose then took over starting point guard duties before getting injured. Rose reunited with the Knicks and Coach Tim Thibodeau after being traded from Detroit last season in February.
This season, the Knicks are 14-17, sitting at 12th in the Eastern Conference. RJ Barrett, Nerlens Noel, Immanuel Quickley, Kevin Knox II, Quentin Grimes, and Miles McBride remain out in protocols, though Obi Toppin was cleared to return Wednesday.