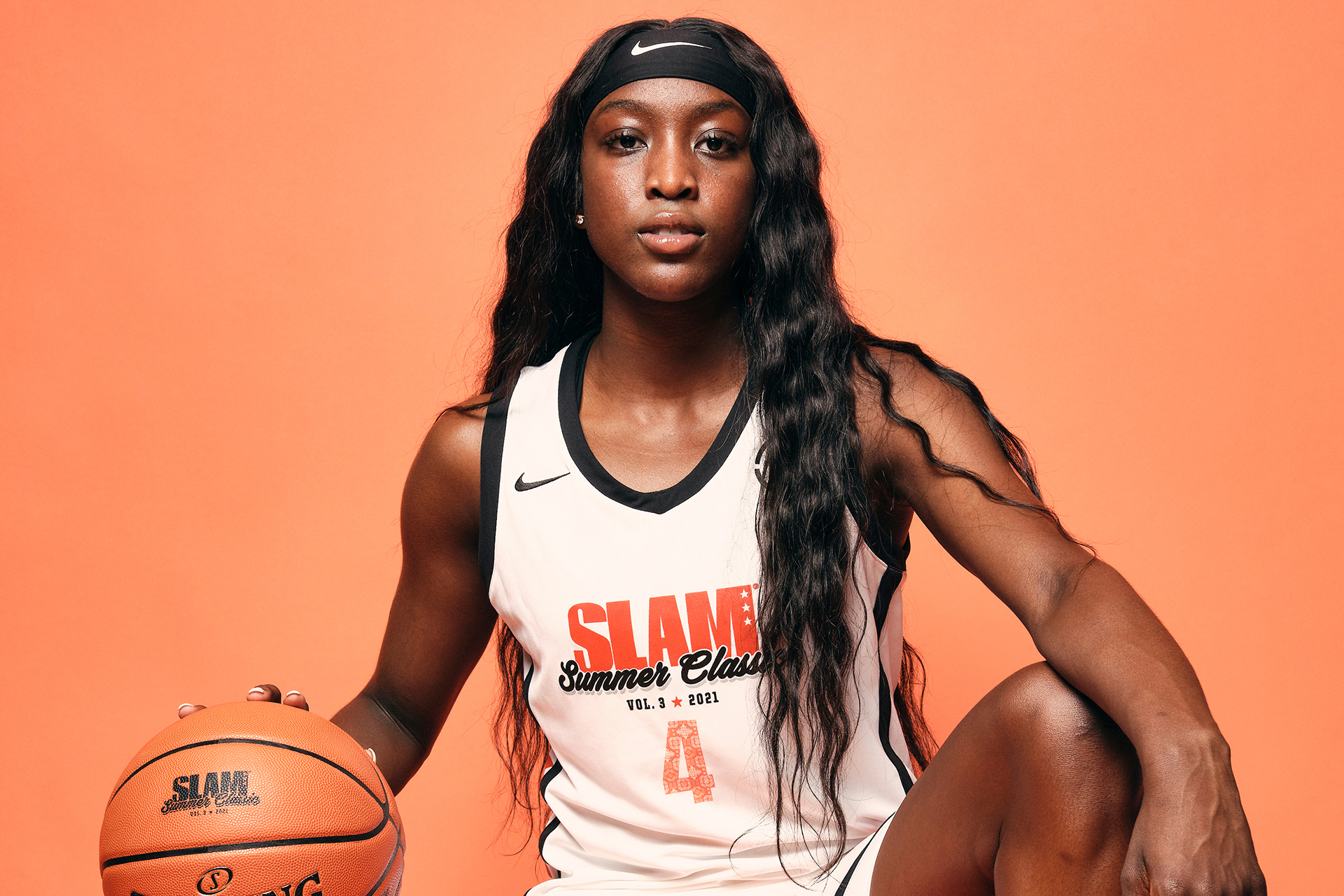 Flau'jae Johnson was in New York for the SLAM Summer Classic in August when she was asked about the most memorable experience of her blossoming basketball career. She only had to think about it for a few seconds.
"Man, most memorable…well, really this right here, I ain't never been in nothing like this!" she said. "Flew out, penthouse, A-Boogie performed, this was crazy. This is probably the highlight of my whole basketball career."
She probably should've added "so far." In a game increasingly dominated by unicorns, Flau'jae is about to redefine the idea of the supremely versatile hooper, thanks to her ability both on and off the court. If you already know her name, there's a good chance it's due to her rhyming skills. Her ability as an MC is the biggest reason she claims nearly 650,000 Instagram followers and close to 120,000 YouTube subscribers—a following that began building from the time she appeared on Lifetime's The Rap Game back in 2017, when she was just 12 years old.
Now a senior at Sprayberry (GA) High in Marietta, the Savannah native has never stopped polishing her music skills—check last year's XXL freestyle or the array of singles on her YouTube channel for confirmation—even as she's emerged as one of the best players in the 2022 class. And yes, she's got the credentials to back up that claim, too: Defensive MVP at this summer's Nike Nationals, and MVP of the SLAM Summer Classic after a performance loaded with highlight plays. Increasingly, it looks like there's not much the 5-10 combo guard can't do.
"A lot of people go to the next level, but it's like, who's really gonna excel?" she says. "I've always been the best at my level…When I go to the next level, I don't want to be no regular player. Every time I step on the floor, I bring that demeanor that nobody else got. I play with a different type of energy."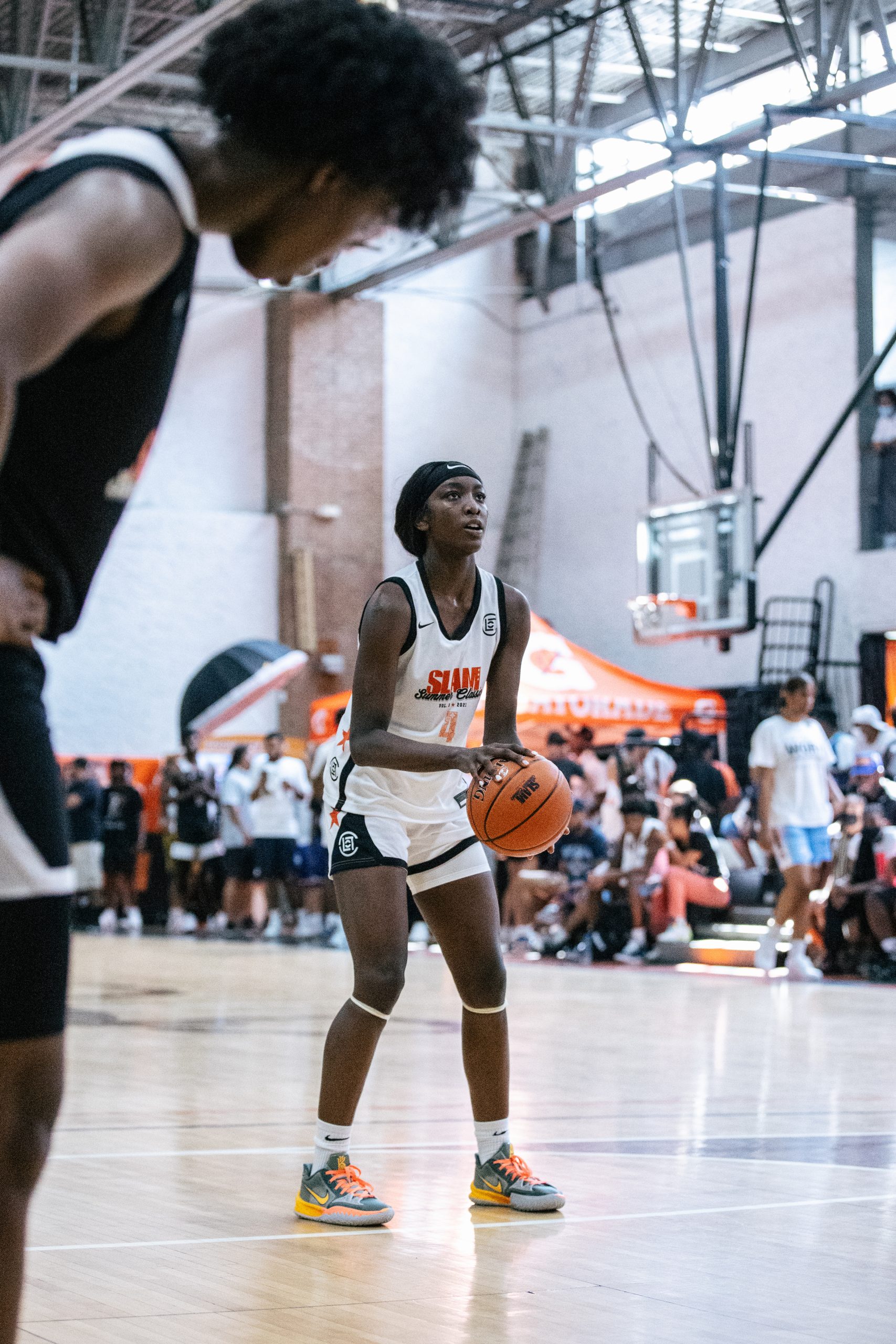 She credits her hometown for that energy. "Where I'm from, that's how we get down—we get in your face, we talk, we pop our junk. So that's what I do, every time." But her success is down to more than just intensity and a killer crossover. She's proud of the grind that allows her to maximize her talent. "I don't ever let nobody outwork me, ever," she says. "I work hard. I don't play around. What you see on the court, it's like a replica of what I already put in."
By her own admission, it wasn't that long ago that basketball was something Johnson did mostly for fun. "I didn't even know you could go to college for basketball until they started offering me," she says. "I was focused on my music. It wasn't even on my mind."
That changed when it became clear she was a high DI talent, an assessment confirmed by an offer list that she recently narrowed to five finalists: Georgia, LSU, Miami, Ole Miss and Texas. Needless to say, basketball is now very much a priority.
But it's not the only one. Music is in her blood—her father, Savannah rapper Camoflauge, was killed shortly before Flau'jae was born—and she's too good not to keep at it. And no, it's not crazy to think she can be elite in both arenas. 
"I wanna be like how—no disrespect—Damian Lillard's doing, but for real, for real. I want to be the first to ever do it, like, for real."
The games require very different skill sets, of course, but whether on the court or on the mic, Flau'jae says there's a common thread running through her performance. 
"My delivery, how I rap, I'm coming for you every time," she says. "You gonna feel that, like, she talkin' to me. On the basketball court, I'm coming at you the same way." 
---
Portraits Jon Lopez and Jonathan Lewis.