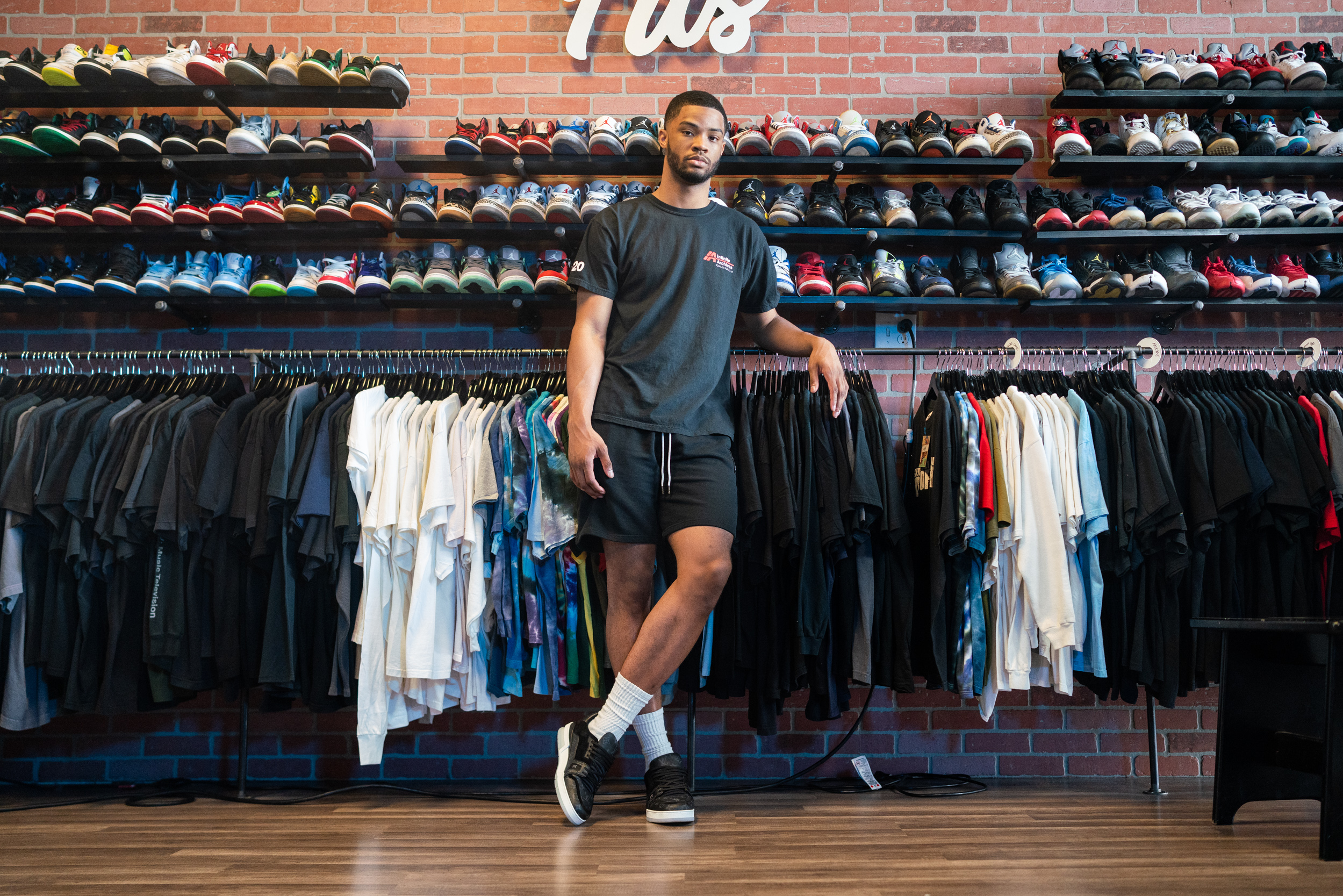 While Cassius Stanley would describe his style once as "conservative" the shooting guard recently admitted on the first episode of 'Catch My Thrift' that he does like to take risks when it comes to putting together a fit.
"I honestly credit A$AP Rocky for majority of my fashion things," Stanley told LeagueFits. "When he dropped the song, when I was about thirteen, [in] the LONG.LIVE.A$AP album, it's called "Fashion Killa," it's kind of where I started figuring out a lot of crazy brands because he name dropped every brand. It's a great song."
'Catch My Thrift' is a brand new series by SLAM in which players around the L go thrift shopping with LeagueFits and candidly share their thoughts on their personal style, game day fits and more.
If you know, you know that Stanley's fits, which include rockin' a pair of vans and donning a crewneck by NAHMIAS, are often featured on LeagueFits' Instagram feed—a testament to how his style has evolved since his time as a Blue Devil at Duke wearing only a "Duke shirt and Duke shorts" around campus (those are his words, not ours).
During NBA Summer League, Stanley went thrift shopping with LF and found some pieces that beyond just the vintage tees.
LeagueFits, a social media account run by creative producer Ian Pierno, sits at the intersection of the basketball world and the fashion world by capturing style all across the NBA and WNBA. 'Catch My Thrift' is the latest content series by LeagueFits, which also includes a podcast, 'Survival of the Fitted'. 
The show, hosted by Pierno and intern Joe Williams, features conversations with some of the most fashionable athletes, designers, stylists, and influencers in the game, from JJ Redick to DiJonai Carrington. Stream 'Survival of the Fitted' here.
---
LeagueFits x Change of Heart Collection is AVAILABLE NOW!
Photo via Cassy Athena Photo.