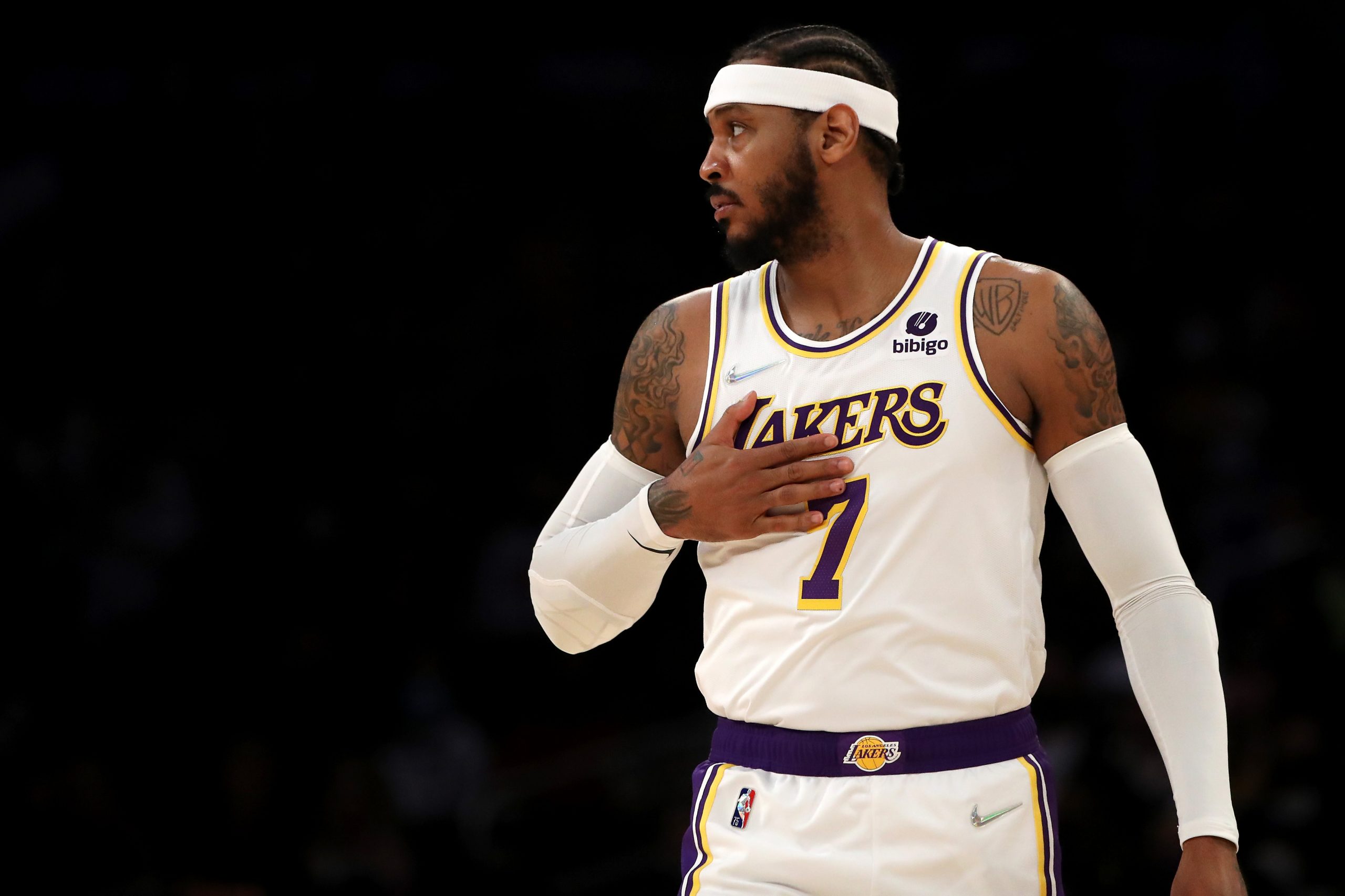 The Los Angeles Lakers have surprised some with their underachieving start at 21-20 despite their blockbuster trade to bring in Russell Westbrook in the offseason. Despite filling their roster with NBA veterans such as Carmelo Anthony, DeAndre Jordan, Dwight Howard, and Trevor Ariza, the Lakers have struggled to find consistency even though LeBron James is playing his best stretch of basketball in years.
That stretch is the reason why James believes that the Lakers can still finish strong to win the NBA championship in a similar fashion to what Tom Brady did with the Tampa Bay Buccaneers. After a mediocre start, the team put it all together late in the season and went on a playoff run that ended in Brady winning a seventh overall Super Bowl.
According to Yahoo! Sports, Anthony, and other Laker teammates seem to have related to the comparison to the seven-time Super Bowl champion and arguably the greatest football player of all time.
"It's a great comparison, What better team and what better situation to compare it to than what the Bucs did last year?"
"Just from the standpoint of starting off slow and having new guys on the team. New system. Guys trying to figure it out, guys trying to figure out how to play with LeBron and (Anthony Davis) and now incorporating Russ and just now everybody figuring out what their role is," Anthony said. "And what made it beautiful for the Bucs is that once it came together, it came together and you saw what happened with that."
The King used the comparisons to prepare his team for the possible growing pains of figuring out roles long-term and team chemistry during the offseason. Anthony stated that James' foreshadowing has kept the team on an even keel at the halfway point this season.
"It was just kind of preparing ourselves for whatever happens, whatever comes along," Anthony said. "I think we were, I don't want to say prepared for those (difficult) moments and those times mentally and emotionally, but yeah, those were conversations that were happening."
The Los Angeles Lakers start the second half of the season against the Sacramento Kings (16-27).